Torres: "I'm pleased to be racing back at home"
Tuesday, 28 March 2017 15:44 GMT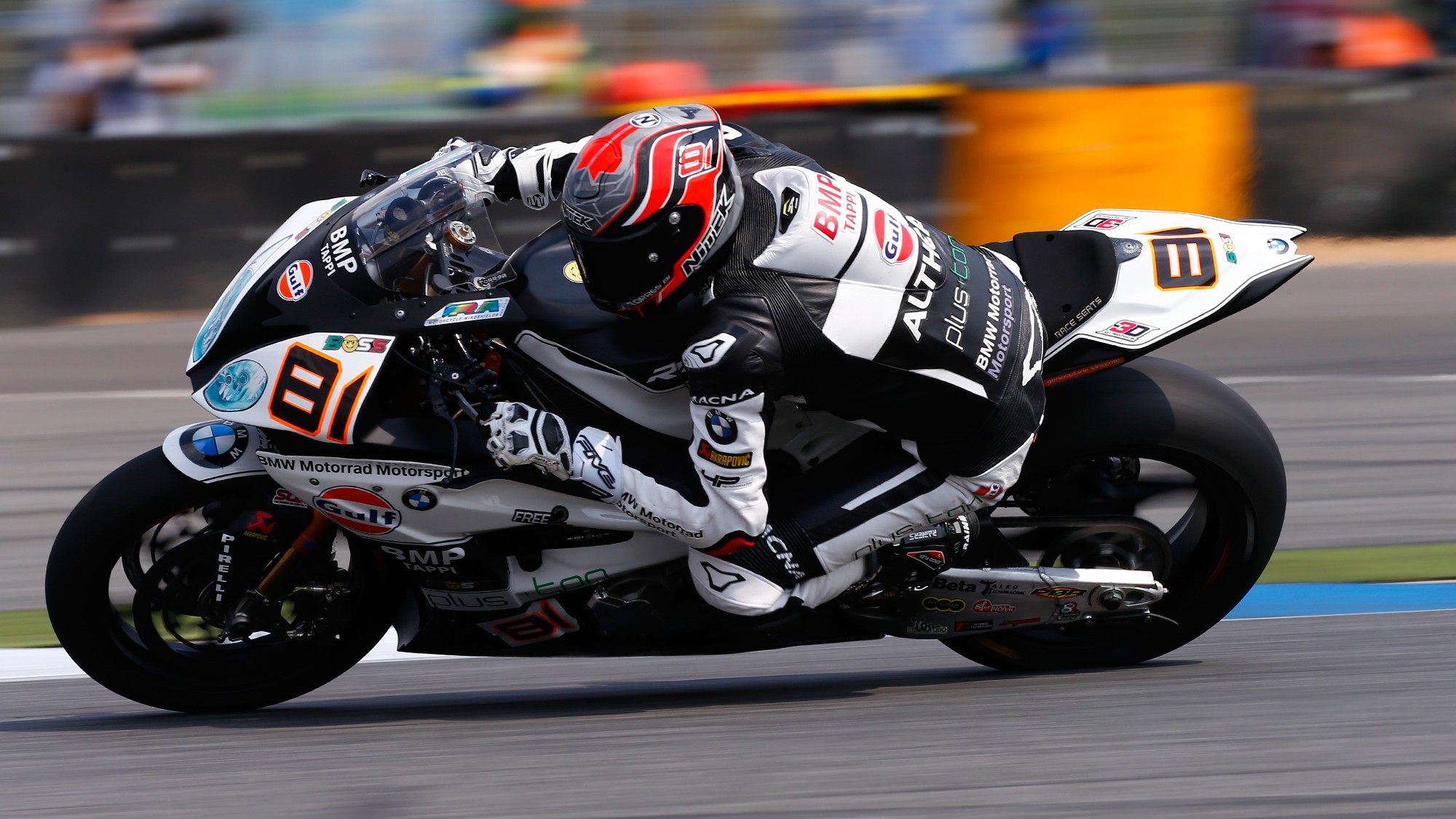 Althea BMW Racing Team set for return to Europe
Jordi Torres (Althea BMW Racing Team) looks ahead to his home round at MotorLand Aragon this weekend, as the Catalan rider hopes to continue to make progress in front of his home fans, as the MOTUL FIM Superbike World Championship heads to Europe.
Sitting in the top seven in the world championship standings, Torres secured a top five finish at Chang International Circuit last time out in the searing heat. Despite this steady progress, the 29 year old is keen to work and close the gap to the front.
Consistently finishing in the top seven around MotorLand Aragon so far in his WorldSBK career, it puts Torres in good stead for the up-coming weekend: "I'm pleased to be racing back in Spain, at home, for the third round of the championship. I think we've made a good start but, having said that, the aim is to continue to make progress and so work to continuously improve my result and close the gap between us and the frontrunners. It will be great to race at home and I hope to score some great results for the fans who will come to support me."
German Markus Reiterberger heads to a track he enjoys, following a slow start to his 2017 campaign. Sitting in 12th position in the championship standings following two rounds, Reiterberger hopes to have a positive overall weekend in Spain. Struggling to score points in WorldSBK, the German had a strong couple of appearances in his STK1000 career at the circuit.
"I'm really looking forward to Aragon," explains Reiterberger. "I love the track and the weather usually cooperates too. Last year we struggled a little and so we have to learn from those experiences and improve this time around, working hard from start to finish. I hope we can have a positive weekend and I'll do my very best to complete two good races."
As well as the WorldSBK effort, the team's European Superstock 1000 team make their first appearance of 2017, with Italian Marco Faccani.
Winning back in the now former European Superstock 600 series back in 2014, he has had a tough time around the circuit since then but is looking ahead to the 2017 opener. "I feel well prepared for the season's start, after an intensive winter of training. During testing, I had chance to see my rivals and it looks like there will be a good group of us fighting for the positions that count. My aim is to be consistently competitive and fight for the title; I think that the bike is up to the task and I feel ready for the challenge. I like Aragon and did well during practice and qualifying last year. I thank the team, starting with Genesio of course, for this opportunity and hope to be able to do well and start out on the right foot this weekend."