Rea: "I think that another two year contract will be perfect"
Tuesday, 29 August 2017 09:18 GMT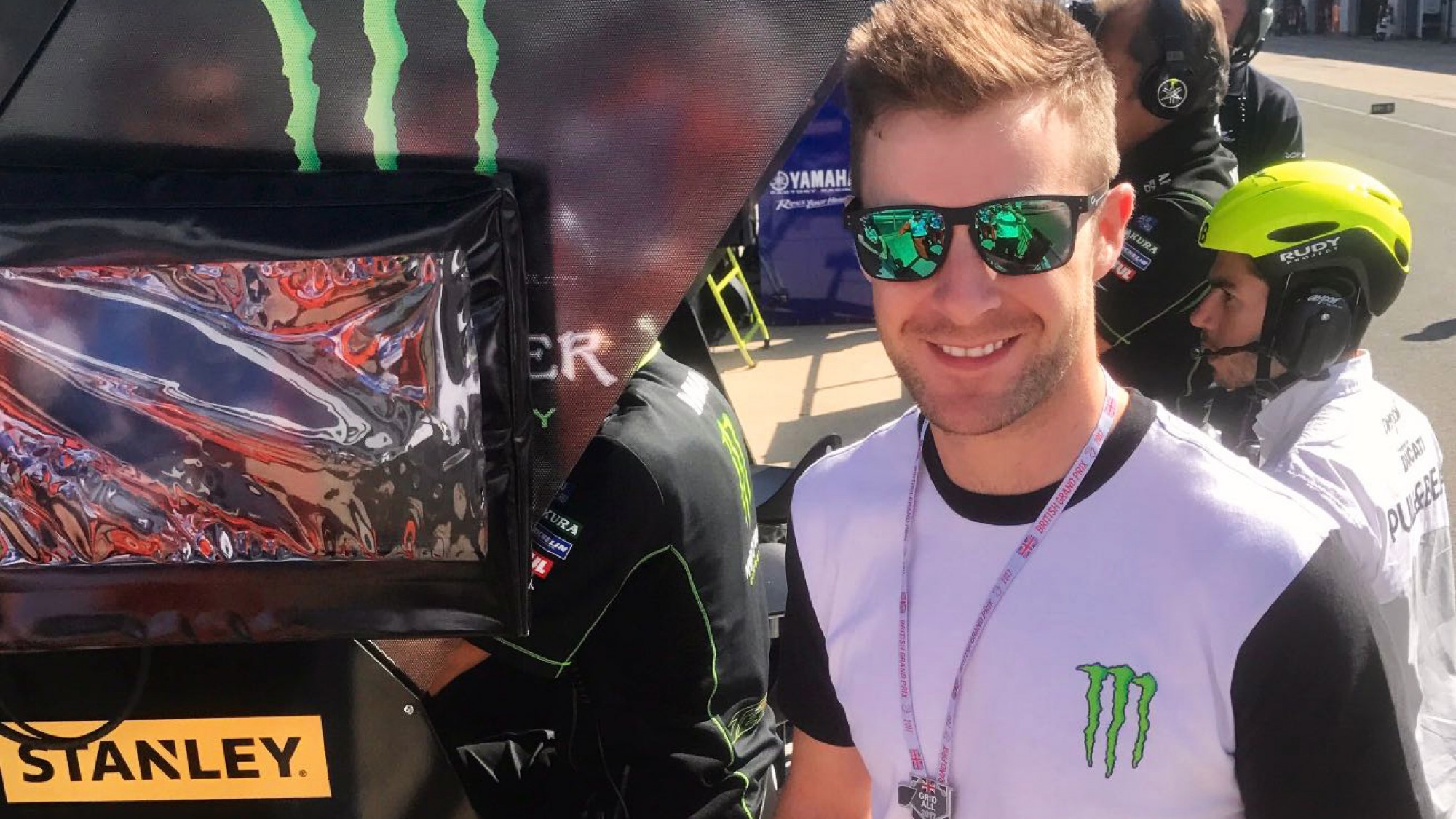 Double WorldSBK champion talks MotoGP, WorldSBK and his future
As the MOTUL FIM Superbike World Championship heads into the second half of the season, Jonathan Rea's (Kawasaki Racing Team) fight for his third title really begins to hot up. Visiting the British MotoGP race as the WorldSBK paddock counts down to the 10th round of the season in Portugal, Rea was able to take stock of the atmosphere in the GP paddock, and take a look at the riding styles on display from the riders. Discussing all things WorldSBK, MotoGP and the new for 2017 grid reshuffling format, Rea gives a relaxed and honest interview:
You've spent the weekend at the British GP at Silverstone, what are your thoughts of watching the GP bikes?
When it's a WorldSBK weekend I have a lot of commitments - whether it's riding or media or sponsors - so it's been a lot of fun to come here and just watch the racing. It's been good because I could spend some time and watch what riders are doing, and I've actually learned some things as a rider just by watching how some of these guys work. At the November test in Jerez last year the WorldSBK riders were able to share the track with a lot of Grand Prix riders, so I was able to ride with them and compare where a MotoGP bike makes its lap time, and where a Superbike makes its time. That was really interesting for me at the time but standing trackside and watching it was the lean angle that these guys carry.
The elbow down style doesn't really work on a Superbike as much because unless you have the leverage like a Baz or Redding we can't carry that angle. I was watching through Vale and Club during qualifying and Marquez's lean angle through the long corner was incredible. We don't have that grip with our tyre because the Pirelli makes its performance with grip on acceleration; we focus on stopping the bike to the apex and then picking up and accelerating. They don't stop or accelerate particularly fast, but they can carry so much more momentum than us. You work with what works best for your tyres.
There has been a lot of discussion over the summer break about WorldSBK, what are your thoughts?
"I think that the biggest problem is the gap between Kawasaki and Ducati and the rest. I've been on both sides of the grid with a competitive bike, and also one where you're trying to catch up. I think that if the plan is to make the bikes closer to Stock, that it's better to encourage the other manufacturers to spend more money on WorldSBK.
From the start of Superbikes it was about production bikes but then in the Foggy era it became more specialised. It was around then that Honda took it very seriously with the RC45 and that type of homologation special, it was production based but a special bike. It's no different now but it's also important to know that Superbike is in an era where it is more standard than ever. Something needs to happen, but whatever changes are made, I'll be on the grid and ready to race. The guys at the front are going really fast; Davies, myself, Melandri and Sykes are all going fast, but the gap to the rest is too big.
I have one more year with Kawasaki and while I don't want to race too long, I think that another two year contract would be perfect. I'm riding better than I ever have, and I think that experience counts for an awful lot in racing. The best situation for me would be to stay with Kawasaki and build a future with them. For me though I'm not thinking too far ahead because I'm lucky to have my contract sorted for next year. Although I'm sure that in the middle of next year my manager will be having a fun time in the paddock! A lot of the MotoGP grid teams open for contracts at the end of next year, and it's the same in WorldSBK. All the official teams are open at the end of 2018 so it'll be a fun silly season for everyone!
To come here and compare myself to GP riders, I'd need the right equipment and I wouldn't come here just to be here. I really enjoy the WorldSBK paddock and riding our bikes, and I love working with Kawasaki and right now that's where my opportunity is. However I also think that I'm now too old to come to MotoGP and that I've missed the boat. I'm lucky to have had two races in 2012 on the Honda when I replaced Casey. It was very difficult for me because I was racing WorldSBK one week and Grand Prix the next but it was enjoyable, I got to ride one of the best bikes and score some points.
Riders are racing until their mid 30's now even though they do a lot more training on bikes...
"There are a lot more areas where we work to improve our skill-sets but I think that for me, my success came when I became a more balanced person. As I got older and my life stopped being just about being obsessed about the bike, it meant that I've not been distracted by somethings which in the past would have upset me. It's not just training, it's also about how electronics have helped protect riders from crashing. There's not as many highsides, and motorcyling is now as safe as it's ever been, which is definitely helped to prolong a lot of people's careers. If you talk to Kevin Schwantz, he'll tell you about the two-stroke era and how riders in their 30's were so beaten up that they had to stop.
How important is Pere Riba?
Pere is great to work with and wherever I end up in my career, I would want him there with me. He's an ex-racer and he understands it. However you look at Iannone going to Suzuki with his crew chief, and that it hasn't worked for him, and some people start to point fingers. It shows that bringing people with you has both positives and negatives. For me though it's not just Pere, it's the whole group of guys that I have working with me. They are incredible and I know that I'm really lucky to have them.
How do you find coming through the pack in Race 2?
My motocross background comes in very useful in Race 2, when you have to come through the pack. You need to react to other people and what's happening around you. Someone said that it's like riding in deep sand in a Motocross race, and you have to react to where the ruts develop around the track. For me the key is just getting to the front as quickly as I can. If you get stuck behind someone you can lose a lot of time. My father always thought me in Motocross that if you catch a guy you need to pass him. If you spend too long behind him you'll stick to their speed. Germany was fun because my start wasn't great but the rest of the first lap was. For me the new regulation has given me an advantage, but has worked against riders like Chaz sometimes because he hasn't been able to get through..
How important was beating Sykes at Donington and Davies at Aragon?
I set myself targets in the winter to win the championship, but also a personal goal to beat Chaz at Aragon and Tom in Donington. Obviously Chaz crashed in Aragon which helped me but I was right there in both races. I beat Tom convincingly at Donington, but Laguna Race 2 was probably my favourite race win of the season because I got to the front and set a great pace.