Althea BMW Racing Team keen to start work around favourite UK track
Thursday, 25 May 2017 08:08 GMT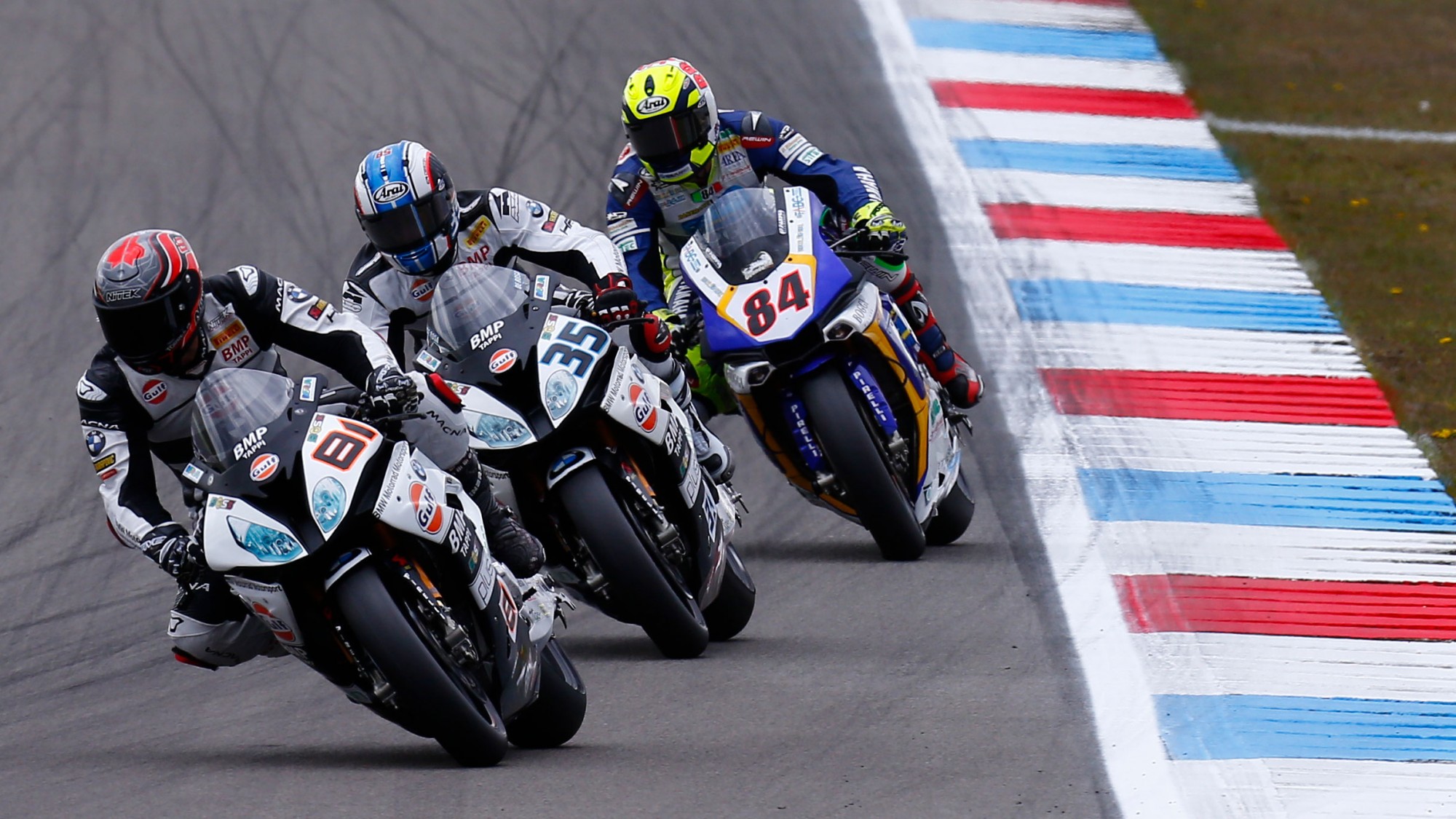 Torres and De Rosa hopeful to improve results at Donington Park
Donington Park hosts the sixth round of the MOTUL FIM Superbike World Championship and the Althea BMW Racing duo of Jordi Torres and Raffaele De Rosa are looking forward to a challenging weekend around a track which they both enjoy racing around. Following the tragic death of Nicky Hayden on Monday 22nd May, the whole team will be racing this weekend in the UK to honour the memory of the American champion.
Spanish rider Jordi Torres has crossed the line in seventh position a total of 14 times around the 4.023km circuit. After his last round of the season at Imola was plagued with a Saturday illness, his goal will be to begin the weekend with a strong pace and fight with the competitive Brits.
"I really like the Donington track," begins Torres. "We'll continue our work and hope to be able to do a good job, though it's never easy in the UK as the many British riders are always so strong at their home track… I'm feeling 100% again after my Imola illness and so hope we can work effectively right from Friday so that we're well- prepared to race on Saturday and Sunday."
Competing in only his third round of the season in the 2017 WorldSBK series, Italian Raffaele De Rosa took the European Superstock 1000 victory in the UK last year and will hope to bring his strong pace forward. With a steady start to his campaign on board his S 1000 RR, as he heads to a track he has confidence around he will hope to end the weekend on a high.
De Rosa explains: ""After the tough Imola round, we head to Donington, a great track and one of my favourites, where I was able to win the Stock race last season. I hope to find the right sensations to be able to improve on recent results. We'll continue to work step by step and will see if we can bring home some good results."
Keep up with all the Althea BMW Racing Team action with the WorldSBK VideoPass, which can be found here.