Terol: 'I want to stay in World Supersport'
Tuesday, 10 November 2015 14:28 GMT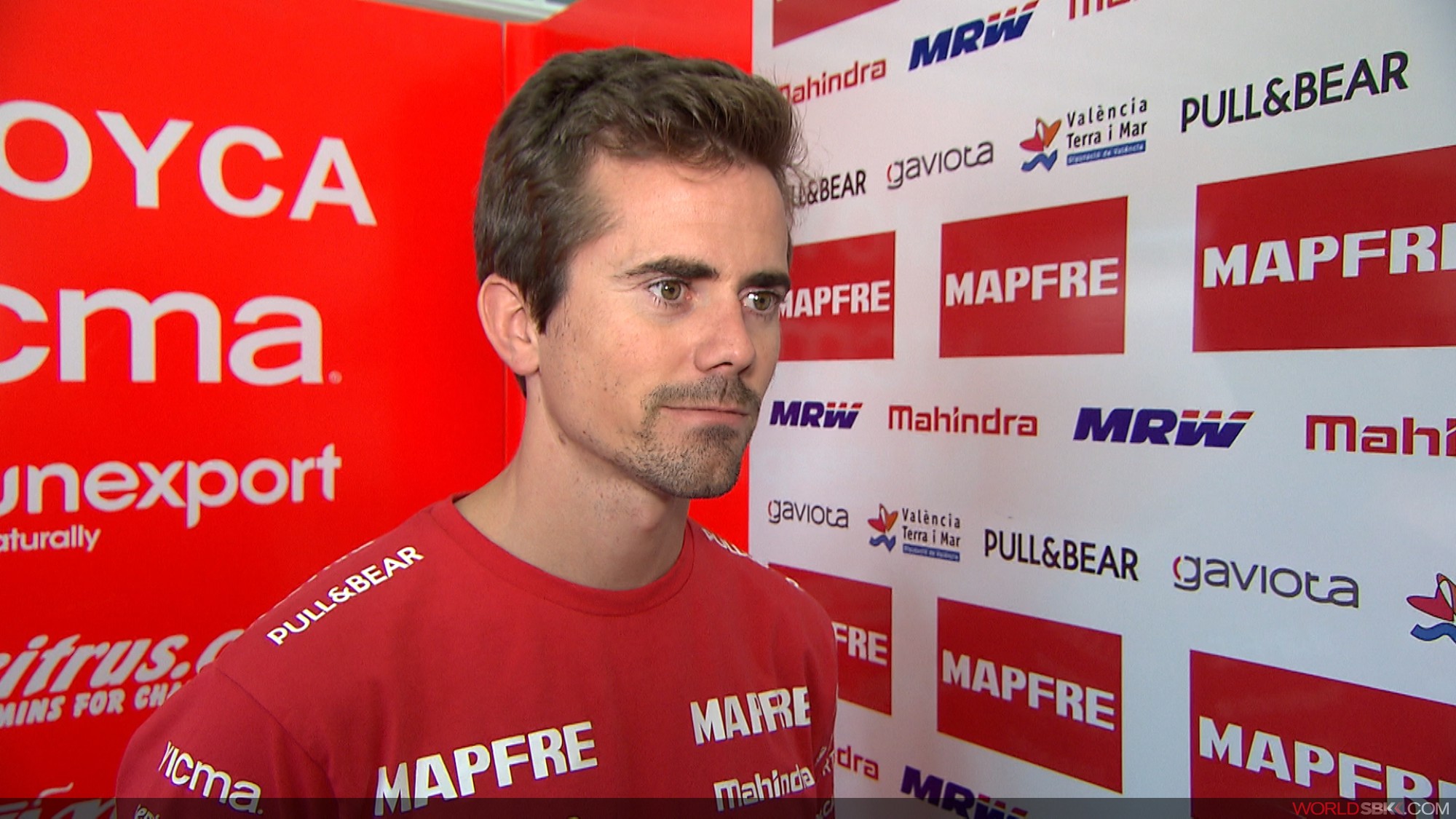 Former World Champion planning for the future.
An unexpected participant in this year's FIM Supersport World Championship, Nico Terol was called into action following the unfortunate crash in Jerez which broke Jules Cluzel's legs. However, with MV Agusta Reparto Corse having already re-signed Cluzel alongside Lorenzo Zanetti for 2016, Terol is now looking for a ride.
"I had so much fun riding the MV, they were three good races," the 125cc Grand Prix World Champion of 2011 tells WorldSBK.com of the recent World Supersport rounds at Jerez, Magny-Cours and Losail. "I expected a little more in Qatar, but still had a good time. It was a great opportunity for me.
"Looking ahead to next year, we are working to see what the possibilities are. MV has closed its rider line-up by retaining the same two riders. My manager is now working on what we can do for 2016; if a good opportunity arises, we'll look to make the most of it, because it's a category in which we can do very well."
Although he is yet to sign with a team, Terol is sure about the category in which he wishes to compete next season.
"We are talking to teams, but there is nothing set in stone at the moment," the Spaniard continues. "My manager said he would let me know the latest after the Grand Prix of Valencia which took place last weekend, but I don't know yet.
"What I do know is that I want to be in World Supersport. It's a class I like and I already know 600cc bikes, having competed and won races in Moto2."
Terol also shared his opinions on the changed World Supersport regulations for 2016, which will see the technical rules moving closer to those of national Supersport championships and could grant many more opportunities to upcoming teams and riders.
"I think the changes can only benefit the category," Terol begins to sum up. "They will help to equalise things. It's good that the top teams will not have quite so much of an advantage and that budgets will be lower for the smaller teams. To put it bluntly, the changed regulations can make the whole show more exciting."
The 2016 World Supersport season will commence on the same weekend as the new World Superbike campaign, at Phillip Island in Australia at the end of February.