Nico Terol and Althea Racing part company
Monday, 8 June 2015 19:46 GMT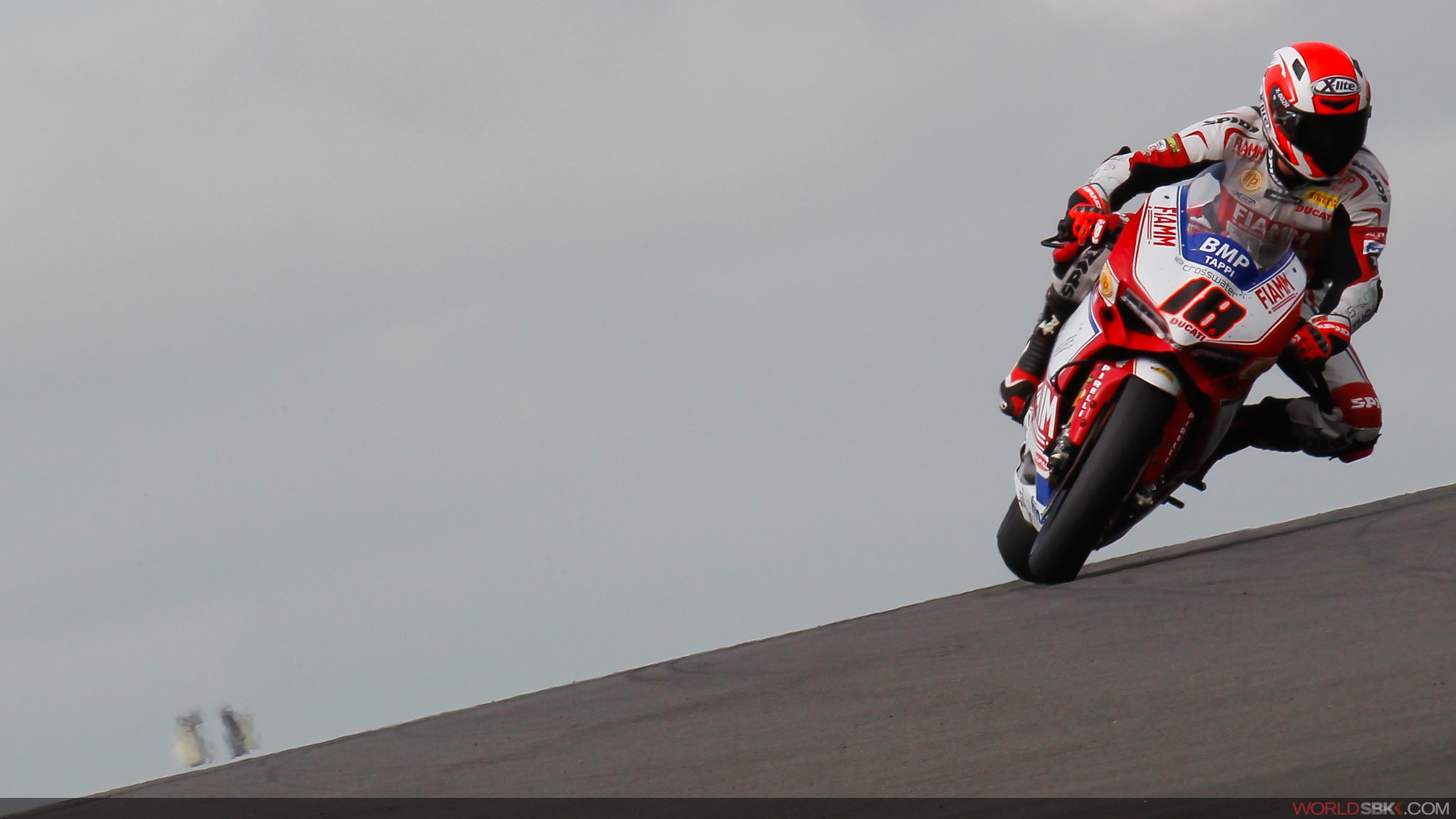 Relationship ends between Spanish rider and Italian team.
Shortly after Monday's test session drew to a close at Portimao, the Althea Racing Team confirmed via a press release that it has ended its relationship with rider Nico Terol. This followed a full day of testing which did not include Terol, with the garage space instead being taken up by Superstock 1000 rider Raffaele de Rosa.
The press release reads:
'Nico Terol and the Althea Racing Team have taken the joint decision to terminate their working relationship. This sad decision has been made in light of the fact that results have failed to materialise despite the best efforts of both the rider and the team.
Both Terol and Team Althea are former World Champions, coincidentally in the same year (2011), and for this reason expectations were high. The fact that their individual and combined objectives cannot be achieved has forced both parties to opt for mutual separation.
Team Althea thanks Nico Terol for his great professionalism and for all his efforts in trying to reach the level of success that was hoped for. The team wishes him all the best for the future and hopes that he can soon get back on the right path in order to achieve the happiness and success that he deserves.
The team will shortly announce a substitute rider.'
Although a replacement rider is yet to be announced, the press release did include quotes from both Terol and team owner Genesio Bevilacqua.
Nico Terol:
"I embarked on this challenge with great enthusiasm. I immediately had good feeling with the team and with the bike, right from the first tests, which made me think that I was regaining the right sensations with which to start going fast. But things got more complicated after some crashes and after an injury which put me a step back.
"I believe that, for the good of both parties, the best solution is for me to take a break. The team is working hard and I cannot repay their trust in this way, even if on my side I really wanted to be able to do well. I can only thank Genesio Bevilacqua and the entire team for these months spent together. Now I need to stop and reflect and find a way to get back to feeling like a strong rider and turn the page after the last very difficult 18 months."
Genesio Bevilacqua, Team Owner:
"I want to thank Nico for this, albeit brief, relationship that we have had because, as well as being a rider, he has proved to be an extraordinary guy on a human level. We have tried together to find the path that would help him return to a high level and the team never gave up in trying to meet the rider's needs. It is sad but true to say that we have not met each others' needs.
"I want to wish Nico all the best for the future and hope that this period of uncertainty in his career will soon be behind him, so that he can return to being the great champion that he was and be happy riding a bike. Personally, but also on behalf of the whole Althea team, I wish him all the best."