Chaz Davies: "I feel we were ready to win in Laguna"
Tuesday, 29 July 2014 09:08 GMT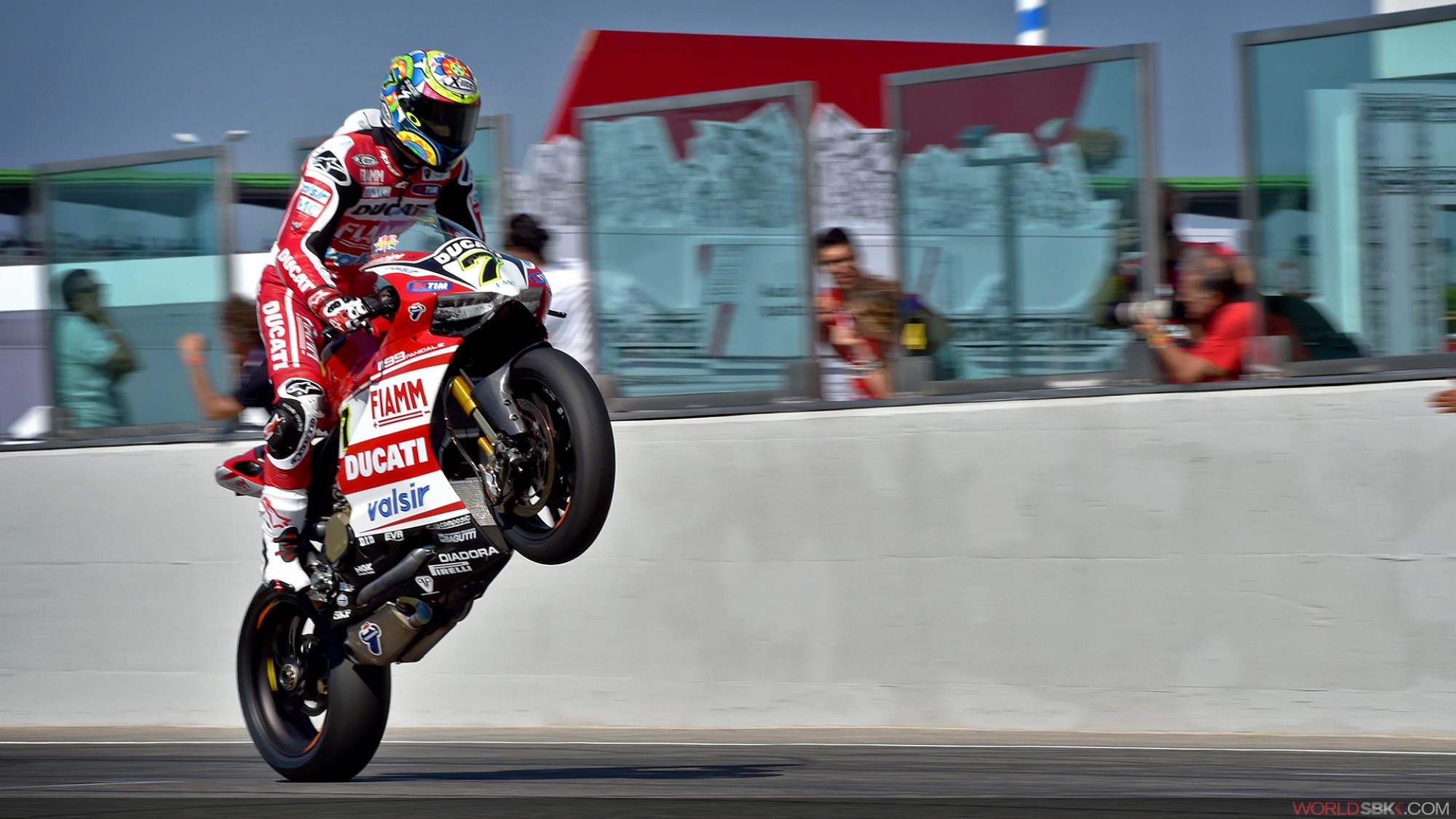 The Welshman happy of the level reached astride his Panigale machine.
Despite the three podium finishes achieved in his first season as factory Ducati rider, Chaz Davies is not happy with his current position in the championship standings, which doesn't reflect the current level reached lately by the rider astride his bike.
The former WSS Champion is really happy of the work done with the team and feels the gap with the front runners has now been bridged: "I'm not that interested in the part regarding the championship standings (laughs). Of course from that point of view it's not great but progression wise of both myself and the team I think we have done a good job. We have moved closer to the front at every weekend and now we are very competitive. Overall I'm really happy, especially about the work Ducati have done from last November, when I first rode the bike, to now. They have done a massive amount of work and I think we are going in the right direction.
I'm comfortable on the bike now" he continued, "I know what I want from it, I haven't changed the setting too much but there have been some small updates about electronics and engine, which always help a lot. Generally it's a lot of small pieces coming together, giving us that extra couple of tenths a lap.
Davies feels he had his first real chance to win aboard the 1199 Panigale R at Laguna Seca earlier this month: "I feel we were ready to win at Laguna. Unfortunately I had a crash in the first race which didn't allow me to get on the track for the second one. The bike is really, really close now and I had a good pace two weekends ago. I will do the best I can do for the rest of the season but it's really hard to predict with ten riders capable of winning races. We'll see what happens.