Ten Kate Racing sign Glenn van Straalen for WorldSSP 2024 campaign
Wednesday, 15 November 2023 09:04 GMT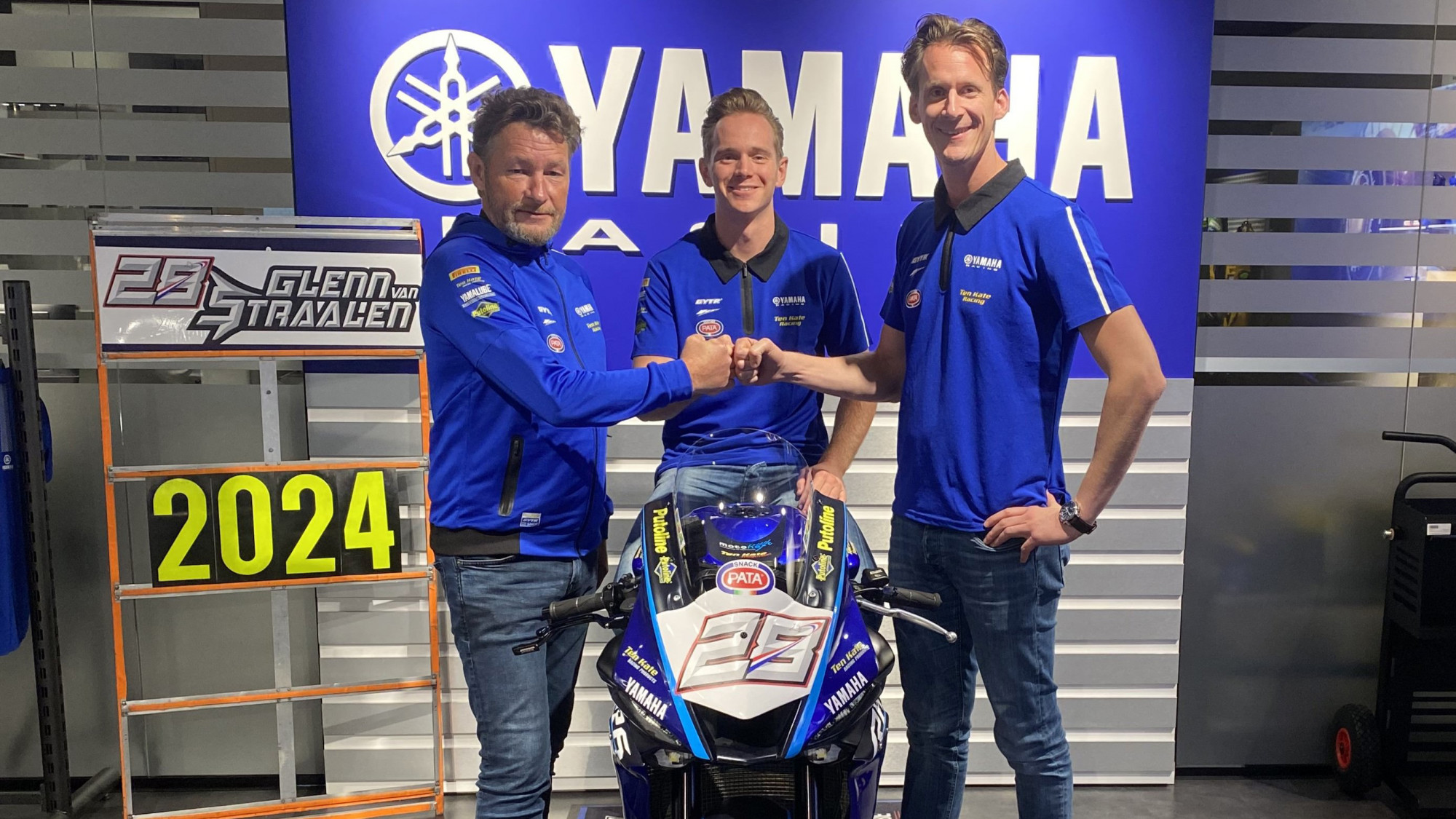 The Dutch team will link up with the Dutch rider for next season, with van Straalen sticking with Yamaha machinery despite a new team
Glenn van Straalen will link up with Ten Kate Racing Yamaha for the 2024 FIM Supersport World Championship campaign after inking a deal with the Dutch squad. The three-time podium finisher remains on the Yamaha YZF-R6, where he has spent most of his career, but switches to the reigning Teams' Champions Ten Kate Racing alongside already-confirmed Stefano Manzi, completing the team's line-up for next season.
Van Straalen made his WorldSSP debut in 2018, which came after one full season of WorldSSP300 action where he took a podium – he also achieved this on his debut in 2017 for his only race of the year. He retired from both WorldSSP races that year but returned in 2019 to take a best a best finish of 14th. In 2020, the Dutchman tried his hand at WorldSSP300 for a half-campaign, with a best of tenth, before returning to WorldSSP in the same year. Another half-season followed in 2021 as he took four top-tens in nine races before a breakthrough season in 2022.
He scored two podiums in 2022 with the EAB Racing Team, the team he spent all of his WorldSSP career with bar 2020, including narrowly missing out on a dream first win on home soil at Assen. He was overtaken just seconds before the red flags came out by Dominique Aegerter and, with the race completing enough distance for the results to stand, finished in second. His second podium that year came at Mangy-Cours, also with second while his sole podium in 2023 came on home soil at Assen with third.
For next year, the 23-year-old will join Ten Kate Racing Yamaha alongside 2023 runner-up Manzi as the team look to defend the Teams' Championship title they've won every year since 2021. The Hoogkarspel-born rider will replace Jorge Navarro after the Spaniard had a difficult rookie season following his switch from Moto2™, with van Straalen and Manzi aiming to keep the titles flowing into the Ten Kate Racing Yamaha squad.
Discussing his excitement to race for the iconic team, van Straalen said: "We can finally announce that I will be at the start of the World Supersport championship in 2024 with Ten Kate Racing. During the past two seasons I have shown my speed on a Yamaha, I am confident that with Ten Kate Racing's knowledge and experience I can go for a podium finish every weekend next season. That is ultimately our common goal, I'm looking forward tremendously to our first test. Besides Ten Kate Racing, my thanks also go to Yamaha Motor Europe and Branche BENELUX. Together with the people around me I will work hard in the coming winter to make this collaboration a success. With this announcement, we hope to attract interest from several more parties."
Team Manager Kervin Bos added: "We are extremely happy and proud to sign a Dutch talent. We are aware of Glenn's potential and that is also the main reason we have worked so hard on this. The importance for Dutch motorsport is great and we hope to set a trend for the future with this move. As indicated earlier, a lot has to happen to make this a reality. The contracts have been signed but both parties will need to dot the i's and cross the t's in the coming period. We hope to maximise our time for this in the run-up to our home race in Assen, the third weekend of April. We are extremely proud to be able to do this together with our partners and Dutch companies, we cannot wait for our team presentation where we will introduce our riders and present Ten Kate Racing's vision for the future. I expect we will surprise people with what our bike will look like."
Follow the off-season news in style using the comprehensive WorldSBK VideoPass!