DENNING ON REA YAMAHA DEBUT: "I couldn't be more excited… absolutely intrigued!"
Tuesday, 31 October 2023 13:01 GMT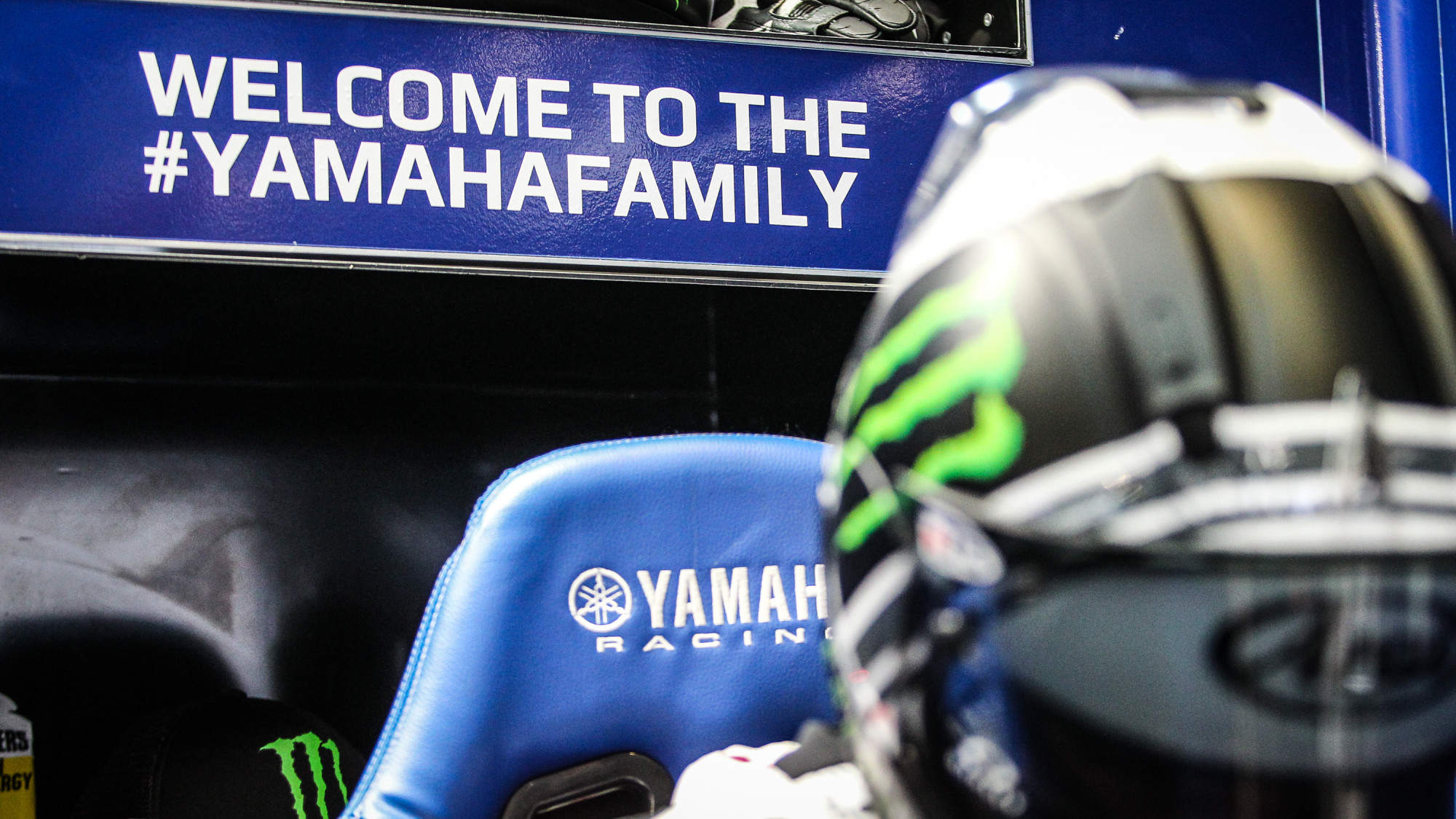 With one World Champion departing Yamaha, a six-time World Champion enters – and Paul Denning is certainly pumped up
The 2023 MOTUL FIM Superbike World Championship is already in the past as 2024 starts right now with the opening test of the off-season. Jonathan Rea (Pata Yamaha Prometeon WorldSBK) is the biggest name to move as he leaves Kawasaki to join Yamaha; we caught up with team boss Paul Denning just moments before Rea's first pit-out on the YZF-R1 to get his thoughts on the test, the signing, the plan and of course, the epic Race 2 from the weekend just gone. Rea did suffer a crash at Turn 13 on his first morning of action but was OK. Keep up with testing action here, whilst you can check out the first images and track action of Rea with Yamaha here.
"It's kind of surreal… the process was stressful but strangely enjoyable" – first words on Rea
"I'm really excited! It's a very short transition I have to say, from the emotion of Sunday and 24 hours later, taking pictures of Jonathan Rea sat on our bike," started Denning, like a kid at Christmas but also in a situation which would have been hard to picture 12 months previous. "It's kind of surreal, almost too quick a transition – also for him, to be jumping out of green after eight years. However, here we are, they are the logistics, we're here at the test and I couldn't be more excited. We had a great day yesterday, like an introduction day, working together in a physical way. I am absolutely intrigued to see what today and what the next day brings as part of the first part of the journey."
Back when Denning had operated Suzuki's outfit in BSB in the 2000s, he tried working with Rea then, although a deal couldn't be reach – something that seems to be for the better now! "I tried to sign Jonny in 2007 on our Suzuki in BSB and failed as he took a different path then, but it worked out well for him as it got him into the World Championships and here he is now as a six-time World Champion. There's no complaints on his decision then! Of course, over recent years, particularly when Toprak joined us but also when Alex Lowes and Michael van der Mark were with us, we were kind of fierce competitors and that tends to produce antagonism and a sort of feeling of not being exactly best friends as you just want to beat each other. Especially with the Toprak story of 2021 and beyond. It's been a real pleasure to get to know the person behind the competitor, his family and the process was stressful but strangely enjoyable. It's quite a surreal moment."
CREW CHIEF TALK: "With things not working out as first targeted, you actually find a better solution"
Another key story in the signing of the Rea was that he'll have a new crew chief in Andrew Pitt, who moves over from Andrea Locatelli's side. Paul Denning explained the decision and whether keeping Phil Marron from Toprak's side or bringing Pere Riba from Kawasaki with Rea were options: "That was a decision we made a few weeks ago; Andrew and Jonathan have a long-term relationship, starting from when they were teammates in WorldSSP and finished first 1-2 there! They became close friends, they know each other personally and professionally and we felt that with the support that he thrives on in the family atmosphere of a team – what Pere and the guys created successfully at Kawasaki. We wanted to create something similar and Andrew also has the most experience with the bike after six years with us, so it's a natural fit. 'Loka' is completely supportive of that and he's very happy to take a new approach with a new crew chief next year.
"The first step was that we wanted to keep Phil but he took a different decision which we completely respect. He came with Toprak to us and I think Phil would have liked to stay, there was no doubt that he was a fundamental part of the team, however, the partnership with a rider – a special rider at that – is a difficult bond to break. The next step was to consider Pere, because it was the obvious next step but that didn't happen for a couple of seasons and within that, with things not working out as first targeted, you actually find a better solution and we'll be able to let everybody know who Locatelli's crew chief will be towards the end of November. We've managed to bring someone across to the team that I've worked with before and I'm super excited to work with again."
When asked about whether or not 'Loka's' new crew chief will be from the MotoGP™ paddock, given the timing of when it will be unveiled coincides with the end of the MotoGP™ season, Denning replied coyly: "It might be yes, so we'll see about that."
NEW WEIGHT RULES: "We expect both our riders to be right on the limit with that"
There's new technical rules for 2024, something Denning also spoke about: "We'll have the same RPM as we finished the season but we don't have anything extra for next year at this test; we're starting with the base machine, the idea is to ride the bike and only that. I don't think Jonny will test anything on the bike, it's just to understand it, how different settings effect the bike's handling and the electronics systems. The real test programme for 2024 starts at the test later in November here."
Talking specifically about the weight and whether or not riders Jonathan Rea and Andrea Locatelli will be under the 80kg reference rider weight themselves, he said: "Where we're at is that we'll be more or less OK with that side of things but it is something we need to check carefully. We expect both our riders to be right on the limit with that."
JEREZ RACE 2: "It's the best race ever; show me a better one!"
Concluding with a final look back at Jerez's barnstorming second race, Denning hailed it as the best race we've ever seen, even if a late penalty didn't give them the result they may feel they deserved: "I don't think anyone thought that Portimao would be exceeded in the short term and Race 2 at Jerez, Toprak left everything out there for himself, us and for Yamaha. What a performance, an incredible race. Honestly, it was really disappointing that the penalty cost Toprak winning and us the Teams' Championship and it was a real kick in the balls. As the rule book sits, it was the only thing that the FIM WorldSBK Stewards could do. He had wheel spin, it costs him time, the wheel drops onto the green and bounces back and he loses the race. There needs to be more intelligence in the way the regulations are written, so then the Stewards can apply their decisions with common sense and intelligence on their side. It's the best race ever; show me a better one!"
The 2024 title race starts here: keep up with all the action with the WorldSBK VideoPass!