VIERGE OPENS UP: "There's a lot of motivation and we have big goals together!"
Wednesday, 20 September 2023 08:28 GMT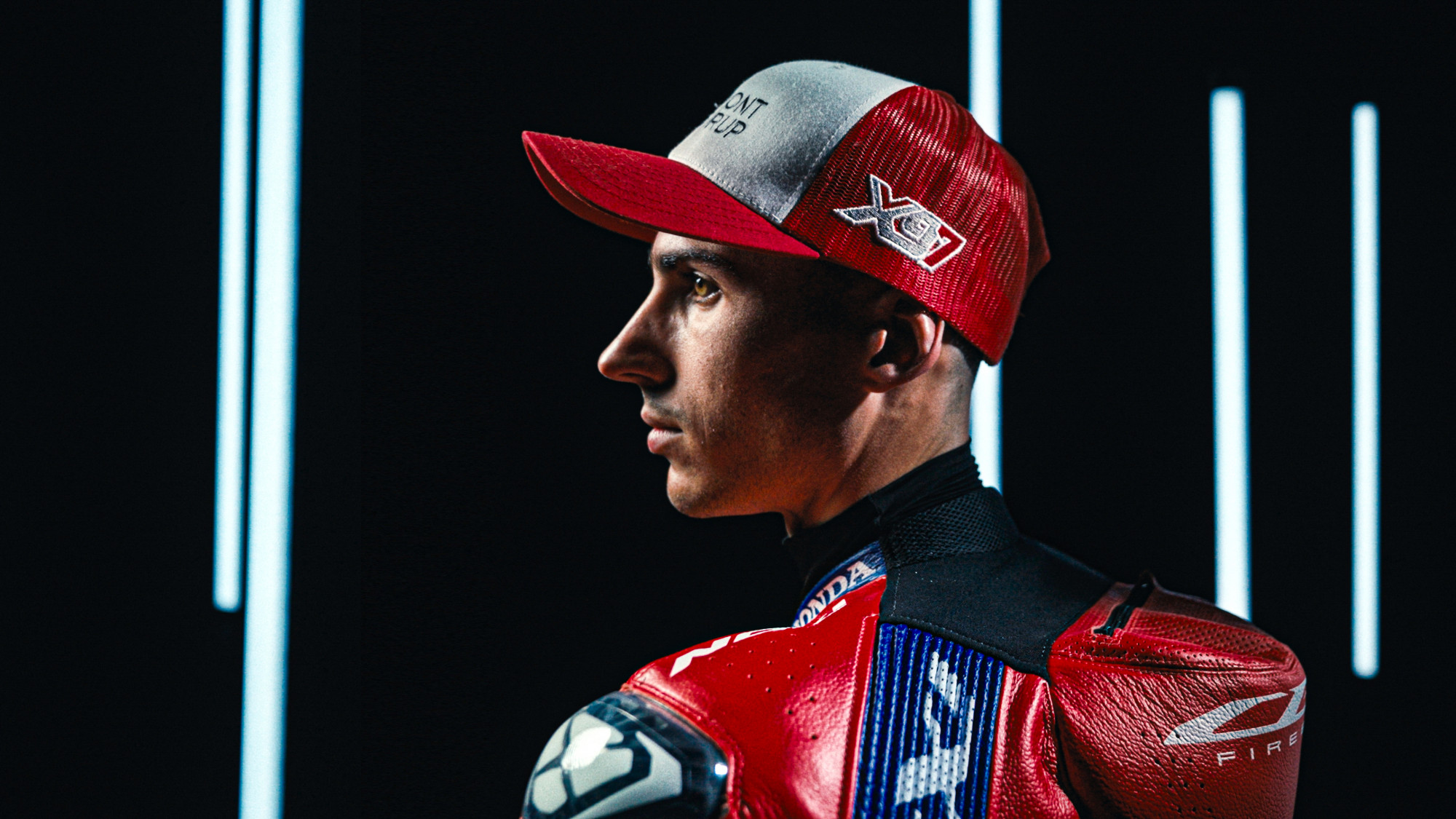 The Spaniard has had a rollercoaster 2023 campaign and he sat down to discuss his season, the future and both his short and long-term goals
With Xavi Vierge's (Team HRC) second home round of the 2023 MOTUL FIM Superbike World Championship just around the corner at MotorLand Aragon, he sat down for an in-depth interview to discuss several topics. The interview covered the season so far, what Honda are missing to fight consistently at the front of the WorldSBK field, his relationship with teammate Iker Lecuona as they look to push Honda up the field and his long-term goals in WorldSBK.
2023 SO FAR: "not bad but not good"
Vierge started his 2023 campaign with a podium at Mandalika which has proven to be the highlight of his season so far. Despite the efforts of both Honda and Vierge, results have been trickier to come by since WorldSBK returned to Europe. There have been a couple of top-six finishes for the #97, including on home soil in Barcelona and at Misano in the following round, but reaching the top ten has been a challenge with eight consecutive races without finishing there from Donington Park Race 1 to the Tissot Superpole Race at Most.
Reviewing his 2023 campaign so far, the Spaniard said: "I evaluate my 2023 season as not bad but not good. We started the season strongly. We had our first podium and had some solid races. The best moment of the season was the podium at Mandalika in Indonesia. The first podium in WorldSBK was really special. It was my first one as a factory rider, so this was unique. After one complete year working so hard, I achieved that podium. It was really important, and I hope, soon, more will come.
In the last three rounds, we've struggled a little bit. We struggled last year in these tracks, but we expected to make a step forward this year. Unfortunately, it has been not like that. The performance was bad, and we weren't competitive. I think Aragon, Portimao and Jerez will be really good for our bikes so we will try to learn from last year and be competitive. One of my goals is trying to be on the podium before the end of the season."
WHAT'S NEEDED TO MAKE A STEP: "there's a lot of motivation when you see that everybody wants the same as you"
After the strong start for Honda – including finishing in the top eight in the first six races of the season – hopes were high for the Japanese manufacturer that they would be able to continue that all year long. However, that form didn't continue with Honda still looking to make steps forward, including the introduction of a new superconcession chassis at the French Round with teammate Iker Lecuona using it.
Expanding on where Honda need to make gains to become regular podium contenders, Vierge said: "We are missing, as always, a little bit of everything. We are not fast enough to fight for the podium positions yet, but we are working super hard. Of course, there's a lot of motivation when you see that everybody wants the same as you. Everybody is working so hard but in that high level, it's not easy. We made a step compared to last year, but the problem is everyone else also made a step. We're still missing something, and I hope we find it soon to be in that fight. For sure, we will arrive there."
WORKING WITH LECUONA: how the teammates push each other forward…
Vierge made his WorldSBK debut at Aragon in 2022 alongside Lecuona with the pair leaving the MotoGP™ paddock to join Team HRC as factory riders for Honda and they struck up an instant bond. The pair are looking to push the Japanese brand forward and take them to glory. The pair have scored a podium each since joining the paddock with Lecuona finishing ahead last year but Vierge currently leads his teammate in the 2023 standings. The #97 is tenth in the Championship on 117 points with Lecuona three places and 17 points back.
Expanding how the duo push each other, as well as Honda, forward, Vierge stated: "Iker and myself have a really good relationship. I think it's really important in this project because we are developing the bike and we need to improve so much so working together is important. We are also each other's first rival. He feels the same about me, we are pushing each other, and this means that we are always increasing our level. We never forget that our goal is to win. Right now, we aren't fighting for that so it's good that we can work together until we arrive there."
THE LONG-TERM PLAN: "I just want to be competitive and try to fight for the title"
With Vierge's second season in WorldSBK coming to an end, he doesn't yet have a contract for 2024 or beyond in place. However, he explained what his long-term goals are in World Superbike and how riding for the factory HRC team is a "dream" for every rider. He said: "Right now, I'm super focused on World Superbike. I'm happy here. I just want to be competitive and try to fight for the title. This is my goal right now and I'm working every day to achieve this. To be part of the HRC factory team is a dream for every rider. We have big goals together. We started together in WorldSBK in 2022 and I hope, soon, we can have some success."
Watch the final three rounds of 2023 unfold in style using the WorldSBK VideoPass – now only €9.99!