Titanic fights and incredible title battles: is this a golden era for WorldSBK?
Monday, 6 February 2023 14:09 GMT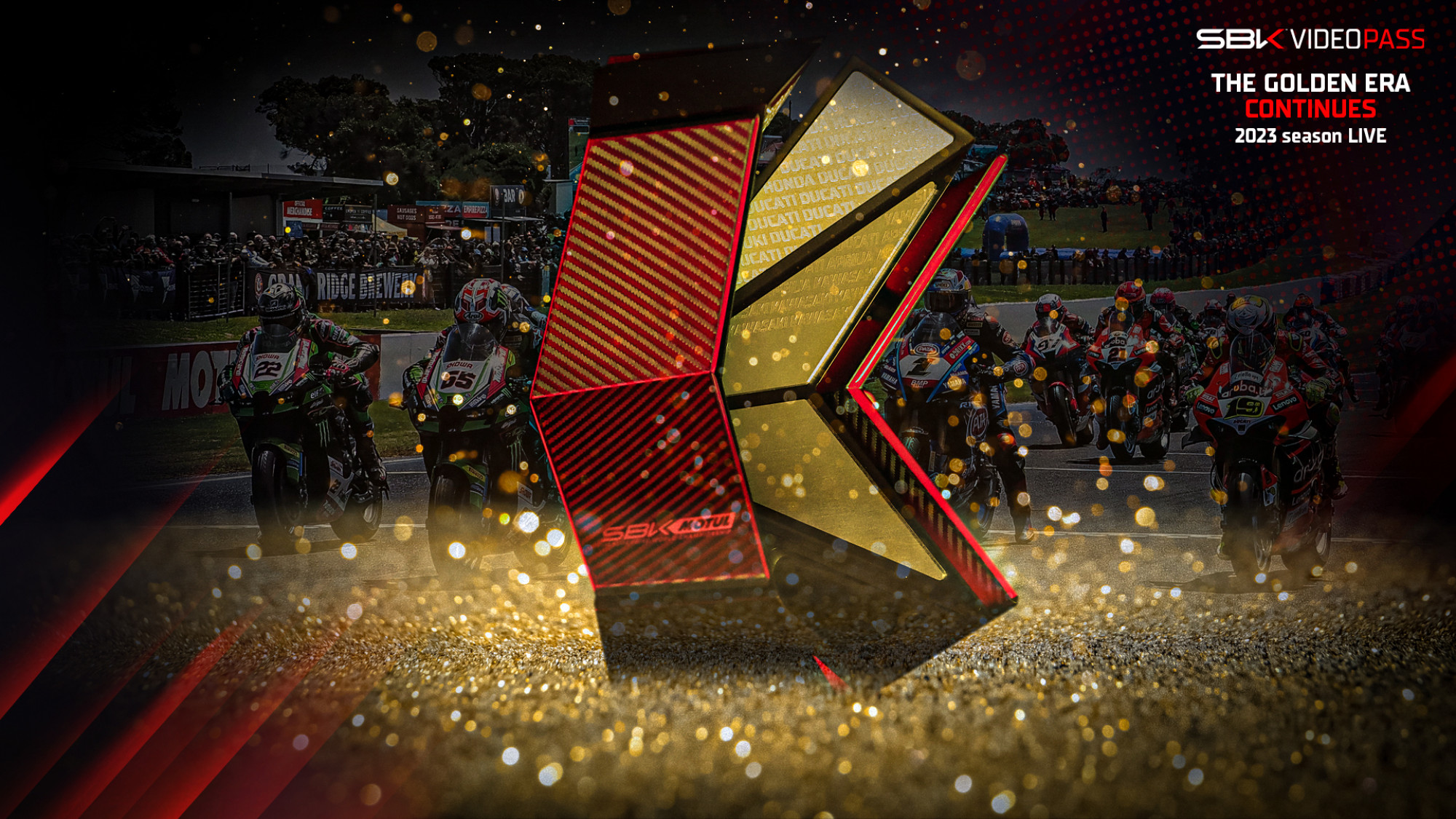 After sensational seasons of epic battles and incredible title fights, 2023 is set to be more of the same… is this a golden era for WorldSBK?
The MOTUL FIM Superbike World Championship's 2023 campaign kicks off in Australia in just a couple of weeks at the iconic Phillip Island Grand Prix Circuit that hosted the 2022 season finale. After the incredible battles over the last few seasons, one question that is being asked is whether this is currently a golden era for WorldSBK. Three Champions in three seasons, from three different countries and representing three different manufacturers and engine configurations, have people inside the paddock discussing this and they were on hand to answer whether this was a golden era.
It was a topic briefly raised last year when Eugene Laverty, then racing for Bonovo Action BMW, described WorldSBK as "in a golden era so it's tougher than ever" ahead of the season-opening Aragon Round in 2022. The season that followed proved Laverty's point perfectly with three riders, Alvaro Bautista (Aruba.it Racing – Ducati), Toprak Razgatlioglu (Pata Yamaha Prometeon WorldSBK) and Jonathan Rea (Kawasaki Racing Team WorldSBK) going head-to-head all year long.
Several high-profile paddock personalities and riders were on hand to answer the question of "is this a golden era?" with plenty of responses discussing this. Team Manager at Team HRC, Leon Camier, said: "I think it's a golden era, honestly speaking. There's a lot of factories that have been here for a long time and then there's some newcomers like us. The motivation is there, the effort is there from the manufacturers and that's why we're seeing such good racing in WorldSBK."
Team Principal at Pata Yamaha Prometeon WorldSBK, Paul Denning, added: "I think it's always difficult to compare because, when you look at the fights between Bayliss and Edwards, Fogarty and Slight, they're different eras. In terms of the outright performance of the motorcycles, and how close they are to prototype MotoGP™ machines, and when you look at the depth of quality in the riders across the starting grid this year, it is in as good health as it's ever been. The show, the sporting spectacle, if you look back at the results of the past, is certainly closer than it's ever been and that's creating something. It's pretty opened-ended at the moment and hopefully that will continue."
Riders also weighed in on the debate with six-time Champion Jonathan Rea saying: "First, we have to appreciate what we've had before and the races we had before. The cool thing now about WorldSBK is it's not one guy vs one guy, there are a lot of guys in the mix. We've seen Rinaldi in the mix last year in one or two rounds. Scott was in the mix at Most. One thing's for sure: Toprak and Alvaro have a really high level. Sometimes I'm there as well. I think having more guys at the front, with their sleeves up, aggressive, is really cool for everybody. For the riders, but also for the fans at home. If that makes it a golden era, then great."
Reigning Champion Bautista admitted he was "happy" to be part of WorldSBK given the current talk about the Championship: "I think now WorldSBK is becoming more and more important. There are really great battles for the win. Last season, there were three riders. I think, in 2023, some riders will join the front battle. I think it's a good moment for the Championship. I feel very proud. I'm happy to be part of this amazing Championship."
Five-time WorldSBK race winner and 2014 World Supersport Champion Michael van der Mark (ROKIT BMW Motorrad WorldSBK Team) added: "I think it's the start of the golden era again. From fifth position on is really close. All the riders are really close together, but we want more riders to fight for victories. I think, at that point, it will be the full golden era."
Rookie Danilo Petrucci (Barni Spark Racing Team), a MotoGP™, MotoAmerica, STK1000 and Dakar Rally stage winner, is aiming to make 2023 even better: "I think, first of all, all the WorldSBK riders and people and the fans deserve even more than what they got last year with the very nice battle between the top three guys. This year, there are a lot of new riders coming into this Championship. I hope to bring more excitement! I cannot wait to race with these guys."
Four-time race winner and 2017 STK1000 Champion Michael Ruben Rinaldi (Aruba.it Racing – Ducati) was reluctant to compare eras but was keen to acknowledge WorldSBK's drama in recent years: "I don't like to compare the eras because every era is different. Every rider and every bike are different. The legends are still there like Troy Bayliss, Carl Fogarty, Colin Edwards. Now, for sure, the level of the Championship is so high. I don't like to compare the Championship between now and the past. I think we are doing something great and I really like the Championship and the level of it, how many fights there are every race. This is good for us and good for the fans."
WorldSBK is "a lot of fun to be part of" according to Alex Lowes (Kawasaki Racing Team WorldSBK), who also praised the strength in depth of the Championship. He said: "Certainly since I joined the Championship nearly 10 years ago now, it's the strongest depth of bikes, strongest depth of riders and the closeness of the races, it's the best I've been. In terms of depth right down to 15th, 18th place, never had that in WorldSBK. There are so many good guys, race winners that are going to be finishing just in the points. That's a testament to the Championship and it's certainly a lot of fun to be part of."
Claudio Domenicali, CEO at Ducati Motor Holding, added: "I think, in recent times, it's the best ever. You may argue that if you go back maybe 20 years ago, it was more intense. I really do hope that it stays like this and we can raise continuously the attention of the fans. We care a lot and they are the reason why we keep pushing and investing. It's not easy. To keep the same level of effort that we have in MotoGP™ and WorldSBK… it's a very strong effort for the company."
WorldSBK commentator Steve English said: "Over the last three years we've been spoilt in WorldSBK. Consistently we have seen the best racing in any series in the world and last year was no exception. The top three make this a fantastic time to be a fan of WorldSBK but it's the depth of field that makes it a golden era for the Championship. Fourth to 14th is now a hot battle with Rinaldi, Lowes and Locatelli all able foils to their team leaders. When you throw in Danilo Petrucci, a two-time MotoGP™ race winner, to the mix as well as motivated riders like Axel Bassani trying to win a factory seat it's incredibly competitive. For this year Yamaha has swelled their ranks with Aegerter, Gardner and Ray all quality, proven talents that are going to be fighting it out to prove they should be in the factory colours in the near future. It's similar at BMW with four strong riders who all believe they can win races and challenge at the front. There are storylines up and down the WorldSBK pitlane this year... the only problem is finding enough time to write and talk about all of them!"
THE GOLDEN ERA CONTINUES: watch the 2023 WorldSBK season unfold in style using the WorldSBK VideoPass!