TITLE CHANCES: how can Buis make history on Saturday at Portimao?
Friday, 29 September 2023 14:10 GMT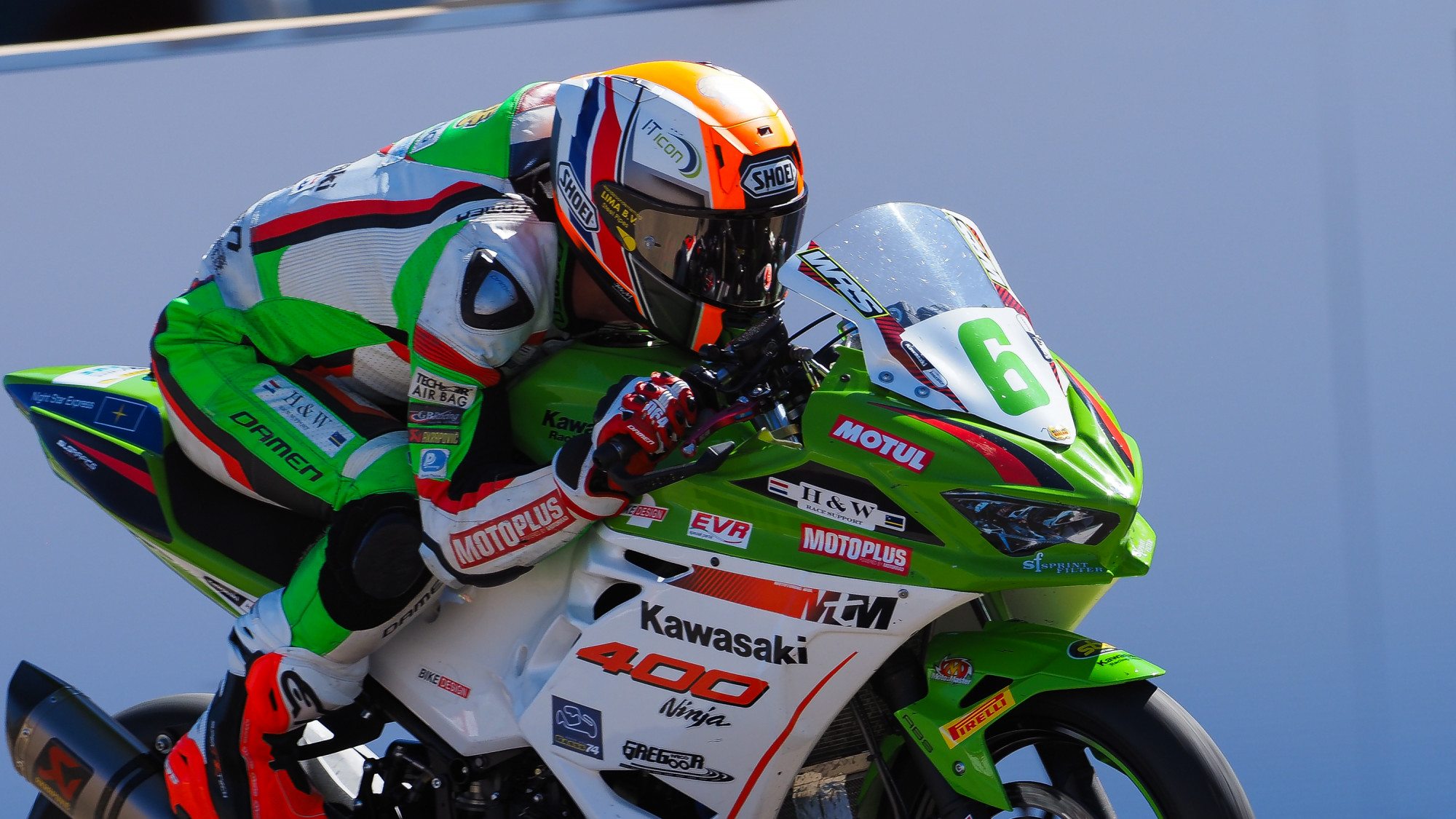 The Dutchman could become the first two-time Champion in WorldSSP300 history on Saturday as he looks to make history
The FIM Supersport 300 World Championship reaches its conclusion at the Pirelli Portuguese Round with the title still on the line. The Autodromo Internacional do Algarve hosts the final round of 2023 with Jeffrey Buis (MTM Kawasaki) in pole position to make history, as long as he overcomes Jose Luis Perez Gonzalez (Accolade Smrz Racing BGR) and Dirk Geiger (Freudenberg KTM – Paligo Racing). The trio are the only riders in contention, but Buis' 30-point advantage means he has match point on Saturday.
Buis can win the title on Saturday if he leaves Race 1 with a 25-point margin over Perez Gonzalez and Geiger, with the Spaniard 30 points back from the 2020 Champion and Geiger trailing by 47 points. It means the chasing pack are up against it in Portugal, but this is WorldSSP300, and anything can happen.
Buis will be crowned Champion on Saturday if:
If he wins the race or finishes second, regardless of Perez Gonzalez or Geiger's results
If he finishes third and Perez Gonzalez doesn't win
If he finishes fourth or fifth and Perez Gonzalez is third or worse
If he finishes sixth, seventh or eighth and Perez Gonzalez is off the podium
If he finishes ninth or tenth and Perez Gonzalez is fifth or worse
If he finishes 11th and Perez Gonzalez is sixth or worse
If he finishes 12th and Perez Gonzalez is seventh or worse
If he finishes 13th, Perez Gonzalez is eighth or worse
If he finishes 14th, Perez Gonzalez is ninth or worse and Geiger is second or worse
If he finishes 15th, Perez Gonzalez is tenth or worse and Geiger is second or worse
If he finishes outside the points, Perez Gonzalez is 11th or worse and Geiger is second or worse
Watch all the action from Portimao using the WorldSBK VideoPass – now only €9.99!