Sam Lowes on the prospect of switching to WorldSBK: "Definitely, in my career, I'd like to go there"
Thursday, 8 June 2023 11:35 GMT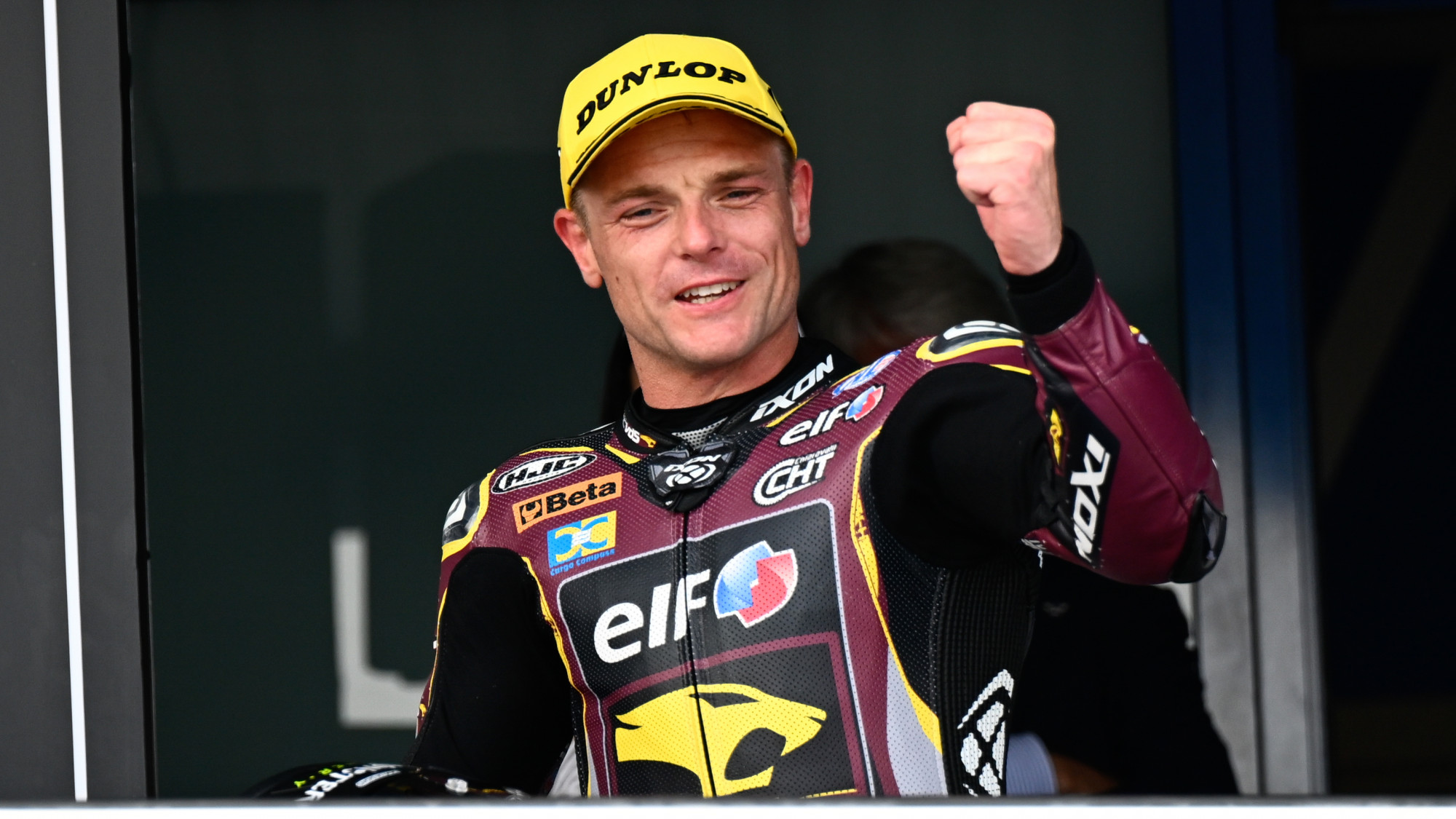 His twin brother, Alex, competes in WorldSBK and recently hinted that Sam could be looking to join the WorldSBK grid sooner rather than later
The rider market for the 2024 MOTUL FIM Superbike World Championship grid is in full flow with plenty of riders confirmed in place, some riders making changes for next year and, as always, some looking to make the switch from other paddocks. One rider who could be joining the paddock soon is Moto2™'s Sam Lowes, who addressed rumours about his future at the Italian Grand Prix at Mugello on Thursday ahead of track action.
Lowes has competed in the WorldSBK paddock before, taking part in the 2008 STK1000 campaign and having three full WorldSSP campaigns to his name. He was crowned World Supersport Champion in 2013 before he made the switch to Moto2™ between 2014 and 2016, taking three wins in his initial stint. A season in MotoGP™ followed with Aprilia Racing Team Gresini before he returned to Moto2™ in 2018 and has stayed there ever since; he finished third in the 2020 Moto2™ World Championship.
Speaking on Friday at Misano during the Pirelli, Emilia-Romagna Round, Alex Lowes (Kawasaki Racing Team WorldSBK) addressed his future and also spoke about whether twin brother Sam could make the step across from the MotoGP™ paddock to the WorldSBK paddock. He said: "My brother wants to come to WorldSBK, so I need to fight him for a job! This would be nice if I can race against him next year."
Sam Lowes addressed the talk about his future and joining WorldSBK in the future on Thursday at the Italian Grand Prix. He said: "If you look at me and my career, I'm 32 years old now, so as much as I feel young, in this paddock it's a little bit older. I know, even if there's not a way back to MotoGP™, I had a chance in the past that didn't quite go how I expected. I won't be going there. For me, it's normal to be looking at that a bit. Alex is there. Maybe for next year, maybe in a couple of years, but definitely, in my career, I'd like to go there, have a go on a Superbike and if he's there as well it'll be fun. At the minute, it's really early. I'm lucky to have a great team here and a great position. It's just nice to go there, assess the situation a little bit but, at the minute, we're only just into June so it's early."
Both Sam and Alex have stated that they would like to race together on track, with Sam doing so at Mugello while Alex said so at Misano. Both have described racing with their twin brother in a positive way but, of course, there will be an inter-sibling rivalry going on to see who is the faster of the twin brothers.
Talking about racing with Alex, Sam said: "it'd be nice, we're really close. It's a good thing but also, I've been in Moto2™ for quite a long time now and the way for me to progress my career more would be to maybe make a bit of a change. That said, when you have weekends like Jerez and you're fighting at Le Mans, it's nice to be here in this paddock. For me and Alex, to race against each other so I can try and beat him and show that I'm the faster twin would be nice!"
Watch more WorldSBK action throughout 2023 using the WorldSBK VideoPass!