Redding disappointed after Misano struggles: "We didn't have the pace again…"
Wednesday, 7 June 2023 10:11 GMT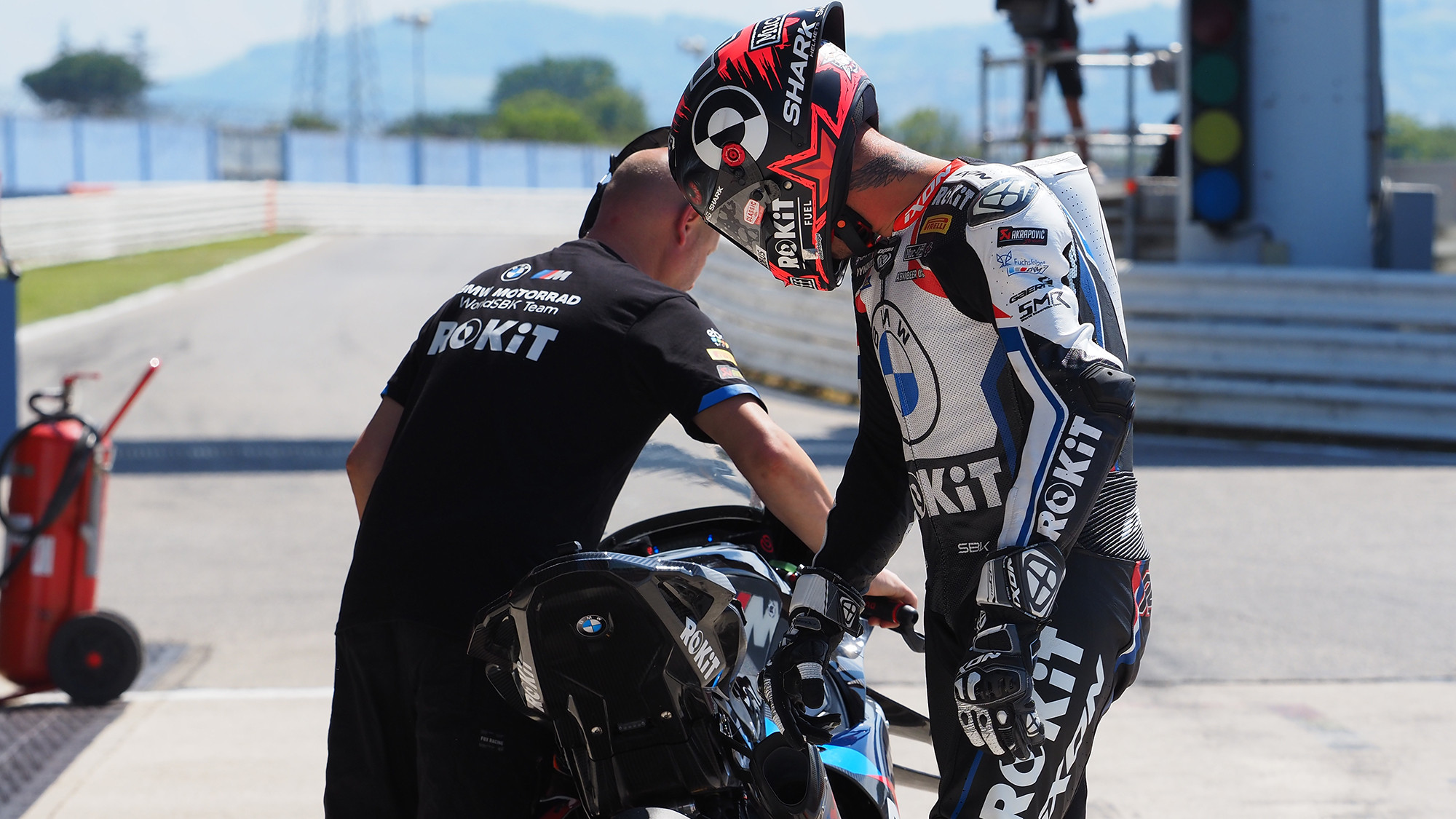 The #45 had a miserable round outside of the top ten leaves Italy with just six more points than when he arrived…
It was another weekend to forget for Scott Redding (ROKiT BMW Motorrad WorldSBK Team), as the British rider struggled once more in the 2023 MOTUL FIM Superbike World Championship. The Pirelli Emilia-Romagna Round saw Redding fail to crack the top ten across the three races and he suffered a mysterious drop back through the pack in Race 2.
"The weekend was quite difficult in general, we didn't have the pace again, but we always try and make the best out of it," said a downbeat Redding, who will be yearning for a return to form as soon as possible. "We just missed pace; we were always two or three tenths slower than the second group in the race."
"I tried to get a good start as possible and it was difficult. As the weekend went on, I struggled more; everyone went faster, and I was going slower. I struggled with engine braking. We were checking the data just now and there were some inconsistencies with engine braking, which doesn't help me get into the corner or prepare the exit, it's just pushing me all the time."
Redding was 11th in Race 1 and the Superpole Race, whilst Race 2 yielded a 14th place but courtesy of a crash for Lorenzo Baldassarri (GMT94 Yamaha) and mechanical issues for Brad Ray (Yamaha Motoxracing WorldSBK Team), both of whom passed Redding earlier in the race. Come the chequered flag, his stand-in teammate Tom Sykes was ahead of him by eight second, with the #45 left with no weapons of which to fight with."

Speaking of the next steps, Redding said: "We have, again, more work to go to find out how we can improve the situation. It's not what we want as it's quite difficult for us at the moment. We'll keep working to find the solution. The engine performance was dropping a little bit as well; it has a lot of kilometres on it anyway."
The next round comes at Donington Park, a home-round for Redding and the Shaun Muir Racing outfit, which runs the factory BMW effort. Redding came good at Donington Park last year, with improvements to the bike – notably a new swingarm – helping him to a first podium with the German manufacturer. He went on to take further podiums at Most and Magny-Cours, two of the next rounds on 2023's calendar. He'll be hoping they provide a break from the torrid times he's enduring. Top BMW in the Championship is new signing Garrett Gerloff (Bonovo Action BMW) on 51 points.
Watch the remaining action from WorldSBK in 2023 with the WorldSBK VideoPass!