REA EXCLUSIVE PART 1: "I expected it to be tough, but not that tough… we need more"
Tuesday, 28 March 2023 09:14 GMT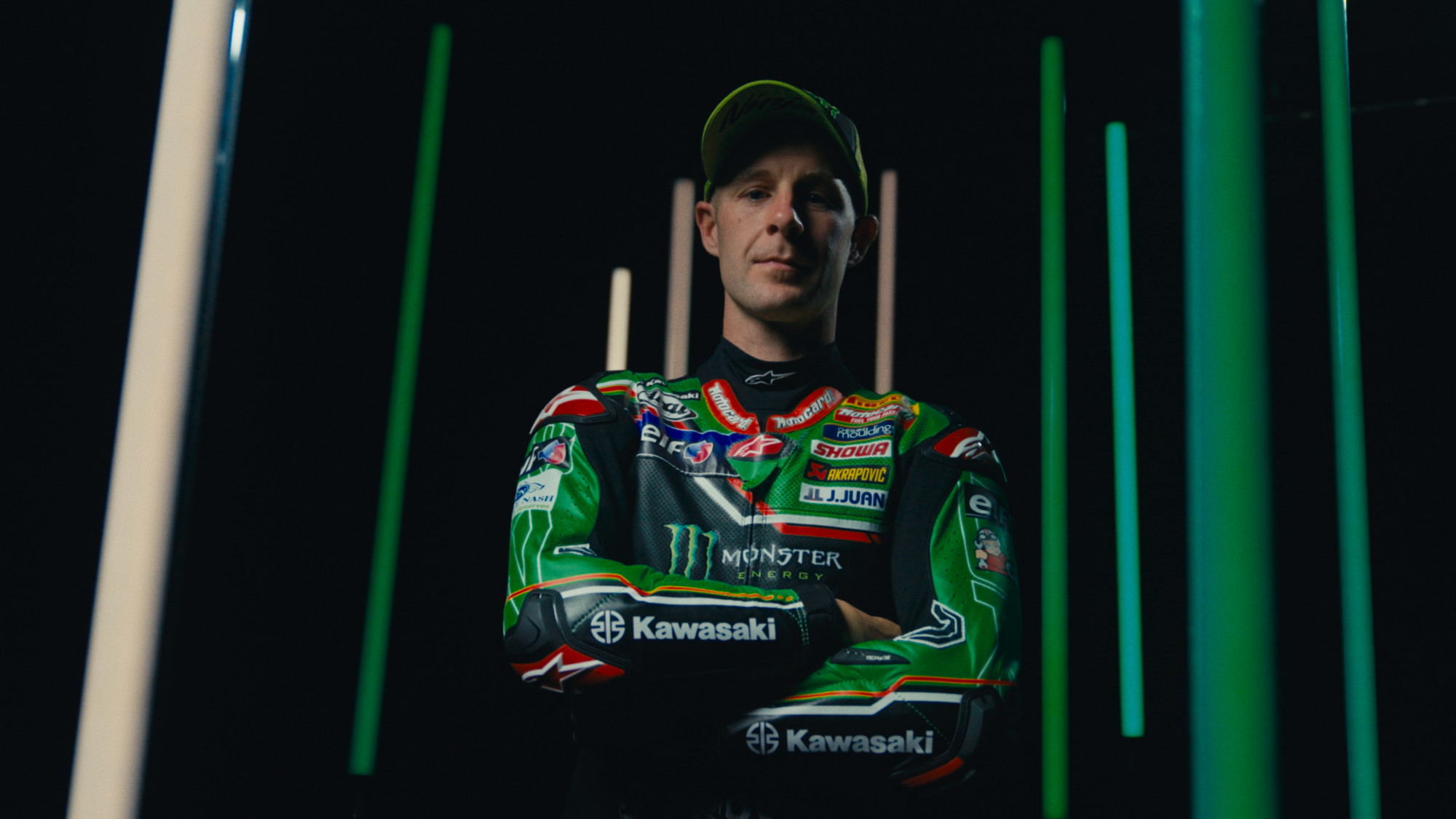 In his worst start to a season in green, Jonathan Rea speaks exclusively about 2023, what could help and how other manufacturers got their WorldSBK strategy right
The 2023 MOTUL FIM Superbike World Championship is well underway but there's a strange feeling at the front of the field; missing from battle, six-time World Champion Jonathan Rea (Kawasaki Racing Team WorldSBK) has endured a torrid start to his ninth season with Kawasaki. Just one podium, sixth in the Championship standings and with a bike that isn't the force it was in previous seasons, Rea speaks out on just how tough it has been and how he and his team are maximising their package.
TALKING TOUGH: "It's very hard because we need to improve but I don't think it's our reality"
"I expected it to be tough, but not that tough," begins Rea, after completing the MotorLand Aragon test and in a 'no pressure' environment. "It's very hard because we need to improve but I don't think it's our reality. We got it wrong by not maximising our setup in both weekends. Phillip Island was a real curve ball, but I feel like we threw away a race win in the first race, but I had a shifter problem, so I had to manually shift up and down the gearbox all race, which took away a chance to fight for a win. Not that it'd change much about Sunday's races, as again I had two riders up the inside of me at Turn 4 – Aegerter in the Superpole Race and Bassani in the long race, and that dictated my race. This concerned us as I was looking after my tyre and it was a strange situation, not something we expected."
"Then, in Indonesia, we just got things wrong setup-wise, I don't think it's our true reality, but I know we need to improve. Right now, in WorldSBK, Ducati have a real strong package and their Independent bikes are at the front now and they're fighting in the mix with the top five or six riders. Andrea Locatelli's improved and so has my teammate Alex, so those top seven or eight riders are fast and if you don't get away with Alvaro and Toprak, then you're in that melee and if you're struggling to pass already, then you can't make progress anyway. That's how it was in the first two rounds."
HARD FACTS: "Our bike has been very similar for a few years… we need more"
Despite an engine upgrade for 2023, Rea's battled hard in the opening rounds, albeit in unfamiliar territory, but the bike isn't getting younger and a step still needs to be made: "We did a lot of laps at Aragon, trying to give as much feedback as I can and leave it up to my team and Kawasaki; they need to improve. Our bike has been very similar now for a few years and we're working hard with what we have, but we need more."
COMPANY ASPECT: "We need to think forward, I'm not privy to the future direction of Kawasaki"
Asked whether the bike is now in need of a more radical overhauling to bring him back to a constant race win threat, Rea responded: "I don't really follow the company direction; Kawasaki is Kawasaki and they've been incredibly amazing to me, and I can't grumble as they do keep improving a bike. It's a big decision for a production company like Kawasaki to make an adjustment to their homologation. We've had a couple of them but they're very reactionary to what is going on in WorldSBK; we need to think forward now but I'm not privy to the future direction of Kawasaki. We give them a lot of information and data from the track and hopefully we'll see that start to filter down to the production models soon."
MORE INDEPENDENT SUPPORT? "You need the exact same spec bike… Yamaha got it right"
Asked as to whether or not a stronger Independent team – such as the structure of Yamaha, Ducati and BMW – would help, Rea explained that it isn't that easy: "The thing with private teams is that unless they have the exact same equipment… the Puccetti bike now, although it's green, it doesn't have many components the same: the fuel tank, chassis, swingarm, engine builders, suspension, exhaust.
"So, to have any benefit from a private team, it needs to start with the exact same spec bike and the rider needs to be very good. Then you have three or four bikes that you can understand. I think that's where Yamaha got it right with the GRT team; their bikes are very similar specs and for Ducati, their customer bikes are the same apart from one bike. That's what you need. Kawasaki's motorcycle department is very small in comparison, and I think they do incredibly well for how they are, but it is certainly new territory trying to catch up but that's exciting as well."
Read Part 2 of the interview here and watch the 2023 season unfold in style with the WorldSBK VideoPass!