Petrucci targeting unprecedented history: "I'm in WorldSBK to at least try to win a race!"
Tuesday, 18 April 2023 08:23 GMT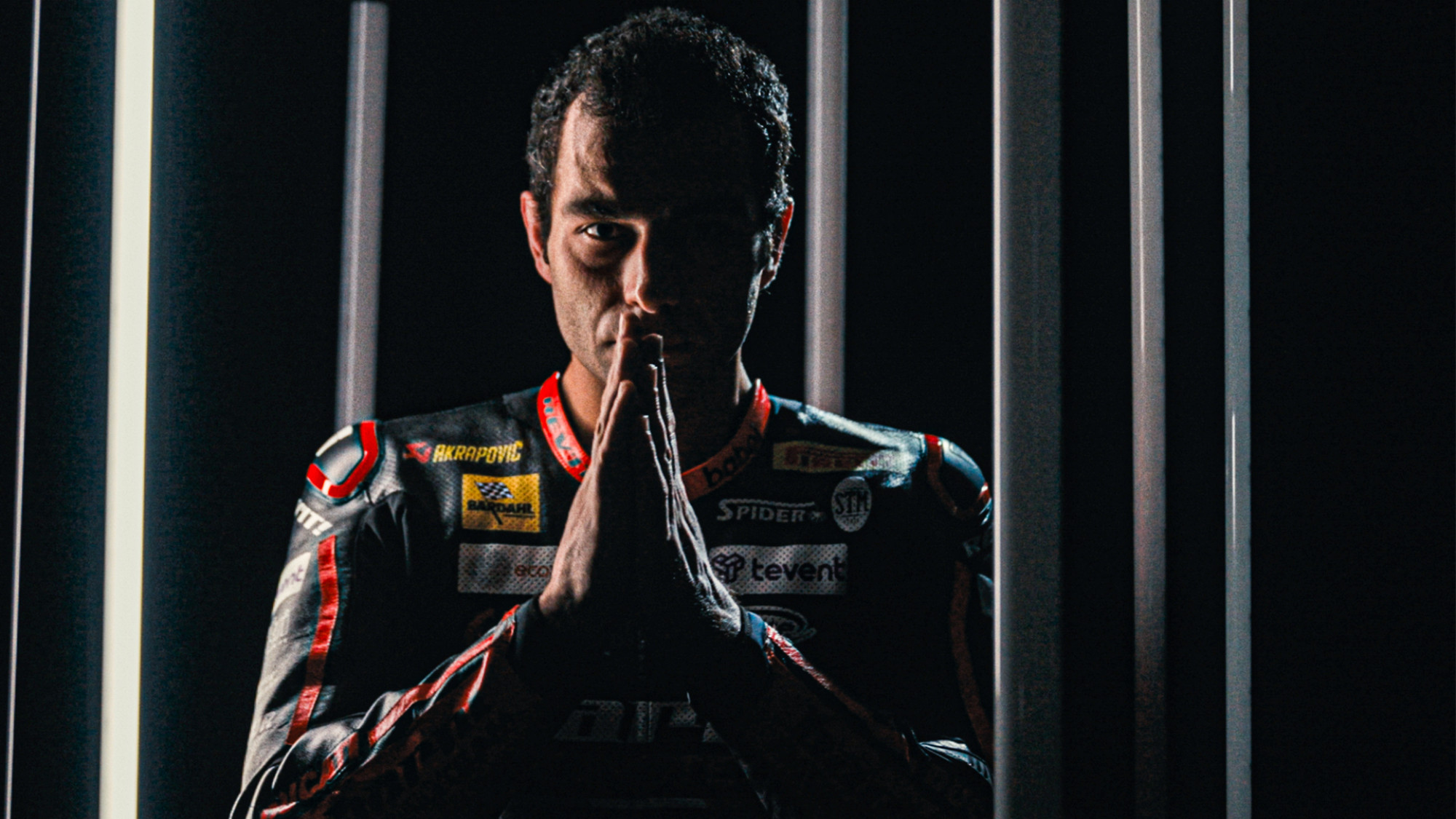 The Italian rookie discusses his goals for 2023 and beyond as well as looking to become the first rider to win in MotoGP™, WorldSBK, MotoAmerica and the Dakar Rally
The 2023 MOTUL FIM Superbike World Championship is in full flow with two rounds in the history books, which were the first two rounds of Danilo Petrucci's (Barni Spark Racing Ducati) WorldSBK career. In a sit-down interview, the Italian spoke about his goals of looking to make history by winning in MotoGP™, WorldSBK and the Dakar Rally, adapting to WorldSBK and his long-term goals of joining a factory team to fight for the title.
CHASING HISTORY: "I could be the only man in the world to do that…"
Petrucci comes into his debut WorldSBK campaign with two MotoGP™ wins to his name, five MotoAmerica wins, four STK1000 victories and a stage win in the Dakar Rally. Should he win a WorldSBK race, he would become the 18th rider to win in both WorldSBK and MotoGP™, something which he admitted was on his mind when returning to the WorldSBK paddock. If he manages this, he would become the first rider since Nicky Hayden at Sepang in 2016 to win in both Championships. However, he would become the only rider to win in WorldSBK, MotoGP™, STK1000 and in the Dakar Rally after he won a stage in the historic rally in 2022. Petrucci also opened up on his long-term goals in WorldSBK as he looks to become a Championship contender and, potentially, join a factory team.
Discussing the possibility of making history, Petrucci said: "I was still in the USA, doing the last races of the season. We were in talks with Ducati and Barni to make a path to come into WorldSBK and I started to look on Google which riders were able to win in MotoGP™ and WorldSBK. They are all big names. I said I could be one of them and then because I also have the Dakar Rally stage win… I could be the only man in the world to do that. I'm here for this reason in WorldSBK, to at least try to win a race. I would like to join a factory team to see if I am able to win the Championship. I can't quit my career without trying! I don't know if I am able to win a World Championship, but I need to try. I have to quit my career thinking I gave it all. This year is to understand whether next year I can do that."
PETRUCCI'S PATH: "My career has been quite crazy"
Petrucci's career started out in his native Italy but he soon made a name for himself in the WorldSBK paddock when he made a wildcard appearance at Monza in 2007 in STK600. He spent 2008 and 2009 in STK600 before making the jump to STK1000 where he fought for the title in his second campaign with Barni Ducati. His success there propelled him to MotoGP™ where he spent ten full seasons and won two races. At the end of 2021, he left MotoGP™ full-time, although returned in 2022 for a one-off appearance, and made his Dakar Rally debut in 2022 as well as racing in MotoAmerica.
Looking back on his "crazy" career, Petrucci said: "I'm very happy to be in the WorldSBK paddock again because it's where everything began. The first time I joined this paddock was in 2007 and it was nice to finally join. I was a wildcard in STK600. I remember the first time I won in STK600 in Valencia in 2009 really well. Then I switched to STK1000 with Team Pedercini and Kawasaki. It was really a big, big jump. 2011 was, for sure, one of the best years for me with Barni. I was able to win my first Championship race at Silverstone. It was really good to win at Imola and I'm really happy to go back there this year in WorldSBK. I have really good memories.
"My career has been quite crazy. I won here in STK1000 which allowed me to go to MotoGP™. I was able to win in MotoGP™ a couple of races. I left MotoGP™ thinking I would go race the Dakar Rally and I would never come back to a World Championship. I won a stage which was totally unexpected, and then I went to MotoAmerica and I almost won the championship. I won many races and then the opportunity came again with Barni. I said: 'I'm still young, I can't quit my career without trying WorldSBK!'"
MAKING THE SWITCH: "There are a lot of challenges. I thought it was hard, but not as hard as it is!"
Petrucci's WorldSBK career is only two rounds old and he has already recorded a top-five finish, in Race 1 at Mandalika, as well as securing top Independent honours. In all six races so far, he has been either fighting for the top ten or well inside it as he continues to adapt to the WorldSBK Panigale V4 R having ridden the Ducati in MotoAmerica in 2022. However, despite the manufacturer being the same, Petrucci has had to adapt to Pirelli tyres after using a different brand in the USA as well as the 10-lap Superpole Race
Explaining how his adaptation to WorldSBK is going, Petrucci said: "My adaptation is going quite well. For sure, WorldSBK is a big challenge for me because everything is new, even if I'm quite experienced. It's unique in the format. We have three races and one of them, the Superpole Race, is really short and it's like 10 laps of Superpole. Adapting to the Pirelli tyres, they are really good in performance, but I need to understand them. I still need to learn a lot. Last but not least, the level of the riders here is really, really high. There are a lot of challenges. I thought it was hard, but not as hard as it is!"
Watch Petrucci's rookie WorldSBK campaign unfold throughout 2023 using the WorldSBK VideoPass!