PERMUTATIONS: how can Bulega be crowned Champion?
Friday, 29 September 2023 15:09 GMT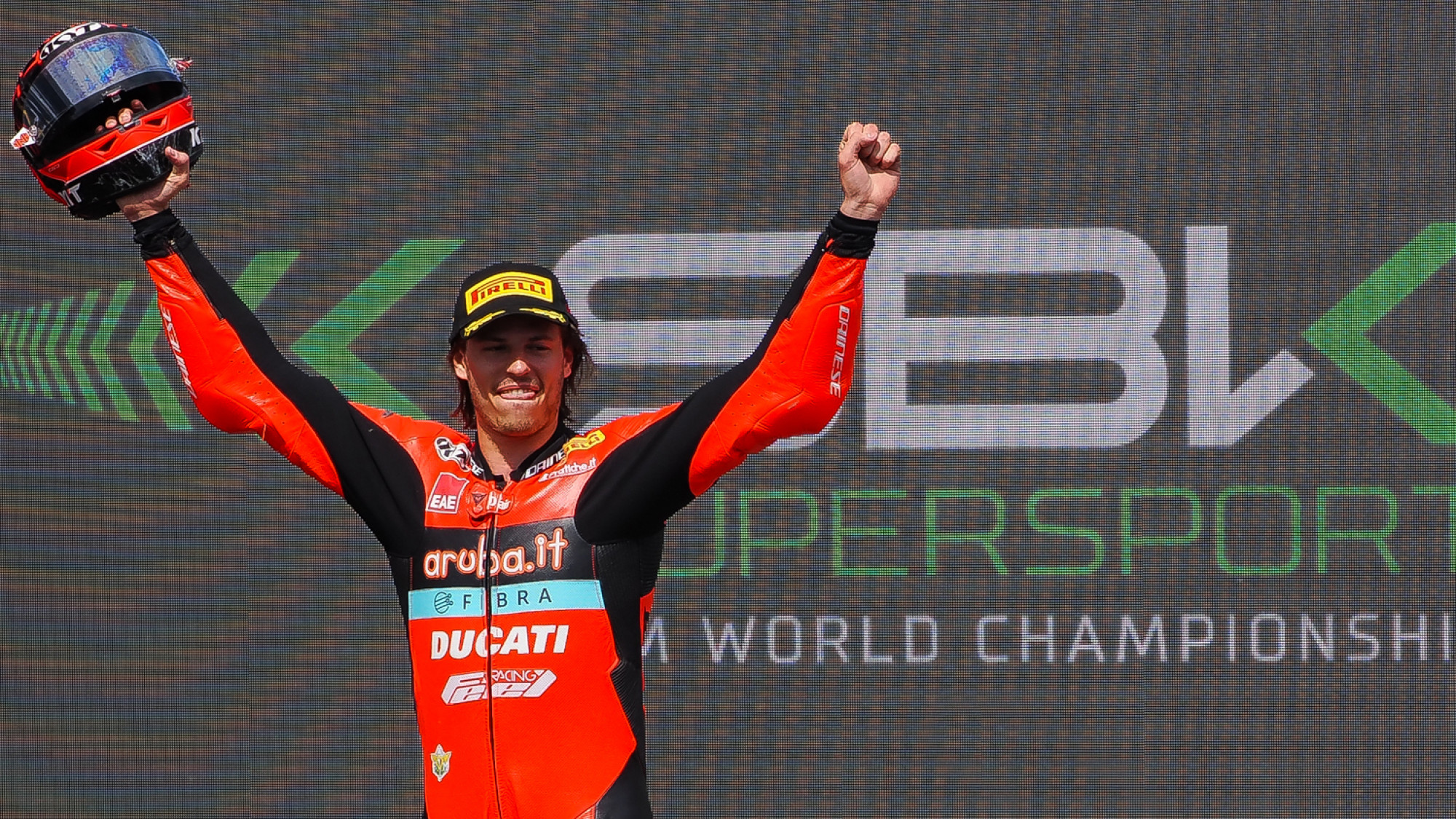 The #11 can take the title on Saturday at Portimao if he finishes Race 1 75 points or more clear of rival Stefano Manzi
The penultimate round of the FIM Supersport World Championship is here and the Autodromo Internacional do Algarve can be the title decider in 2023. Nicolo Bulega (Aruba.it Racing WorldSSP Team) has an 85-point lead of Stefano Manzi (Ten Kate Racing Yamaha) with 100 available, and if he leaves Race 1 of the Pirelli Portuguese Round 75 points or more clear of the Yamaha rider, he will be the 2023 Champion.
With the gap currently 85 points, Bulega will be crowned if he is 75 points or more ahead of his rival. It means he can afford to lose up to 10 points to Manzi and, if he finishes ahead of his rival, will be Champion no matter what the #62's results are. If they are exactly 75 points apart, Bulega's 13 wins to Manzi's three means he will win any countback with only four races left.
Bulega will win the title on Saturday if:
He finishes ahead of Manzi, regardless of their positions
He finishes in the top three, regardless of Manzi's result
He finishes fourth, fifth or sixth and Manzi doesn't win
He finishes seventh, eighth, ninth or tenth and Manzi is third or worse
He finishes 11th, 12th or 13th and Manzi is fourth or worse
He finishes 14th or 15th and Manzi is fifth or worse
He finishes outside the points and Manzi is sixth or worse
Can Bulega wrap up the title? Find out using the WorldSBK VideoPass for only €9.99!