Moriwaki: "I try to make a foundation for the next generation… I'm always looking at what legacy I can leave"
Wednesday, 8 March 2023 14:44 GMT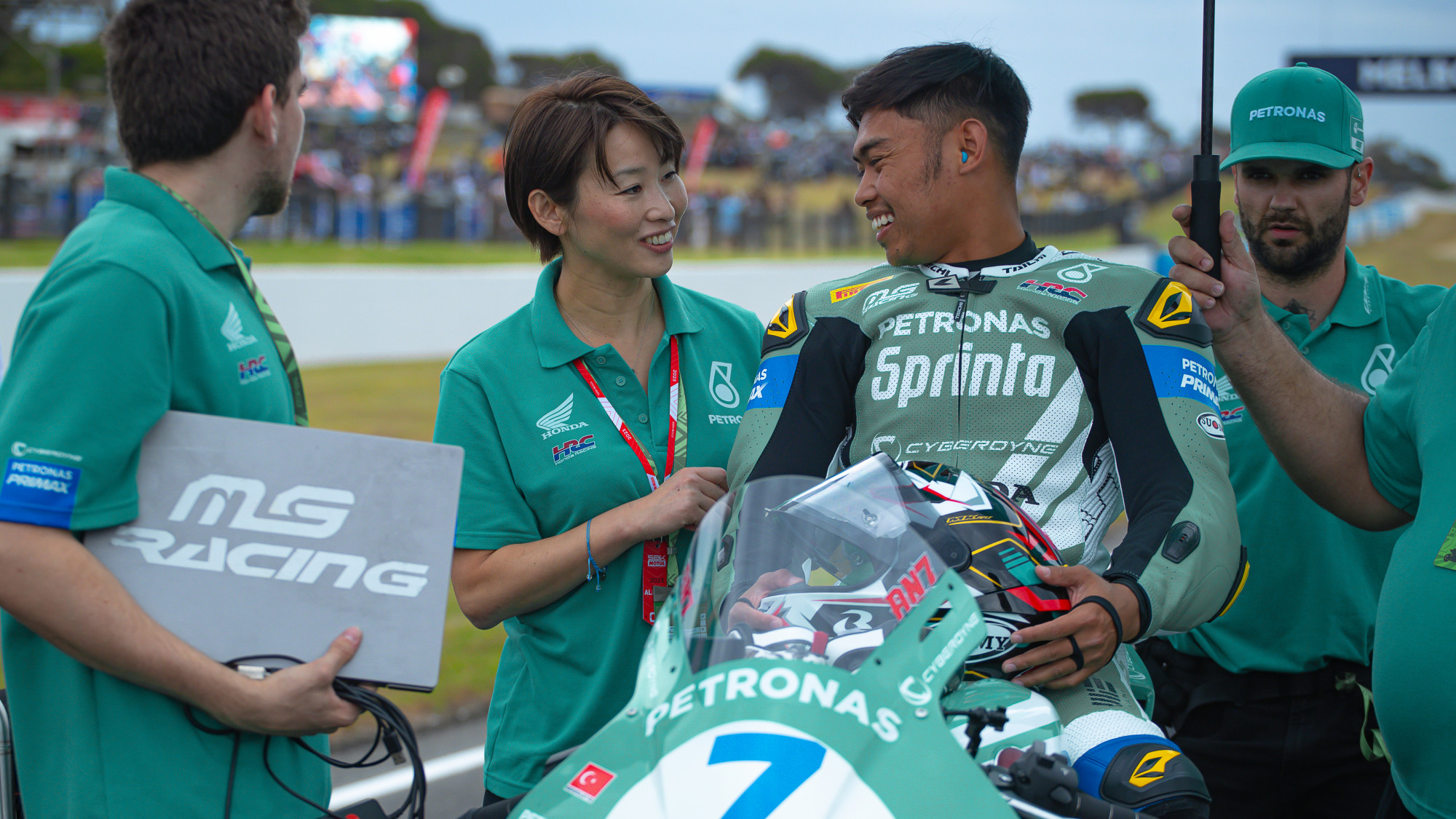 Team Principal at MIE Honda, Midori Moriwaki, discusses women in motorsport and helping out the next generation in an interview for International Women's Day
The world is celebrating International Women's Day on March 8th and the MOTUL FIM Superbike World Championship is no exception to this. To mark this day and to celebrate some of the incredible women who work within the paddock, Midori Moriwaki, Team Principal at the PETRONAS MIE Racing HONDA Team discussed her career path to leading a WorldSBK team and how she is aiming to pave the way for the next generation to come through.
Moriwaki's current role is Team Principal of the only satellite Honda team on the 2023 WorldSBK grid, running with riders Hafizh Syahrin and Eric Granado while the team have recently expanded into WorldSSP with the PETRONAS MIE MS Racing HONDA Team with Tarran Mackeznie and Adam Norrodin. Prior to that, she had been involved in the MotoGP™ paddock as well as with the Moriwaki Junior Cup.
Explaining her career path, Moriwaki said: "I am the third generation in a motorsport family. First is Yoshimura and second is Moriwaki which is my parents. My grandfather is Pops Yoshimura. I am the third generation. My background is engineering. I have worked in Australia and America and after that I had 21 years of working in Moriwaki engineering which is my parents' company. I managed the MotoGP™ teams for Moriwaki and the Moto2™ project and the junior cup. Also, developing new technologies together with our engineers and also running a racing team. I have lots of academy projects and educational projects for engineering worldwide, especially in Asia and some other countries."
One thing Moriwaki emphasises is her desire to help the next generation of women come through into the paddock, with the Team Principal giving advice to women looking to break into the motorsport industry and make a career for themselves. Expanding on this, she said: "This is not only for young women, but for any person. As a human, living in this life and this world is not only motorsport but the general world is not easy. Many critical things happen. To live this difficult life, or change your life to become positive, find a vision and then yourself. Not somebody else who makes it. Trust yourself and if you're having a hard time, don't push yourself too hard. Stay calm, wait a moment and then keep going. Life is like time. One second, one hour, one day, one year, two years… the time never stops which means life never stops. Don't forget your vision or what you want to achieve. If you trust yourself, time will come and find away.
"I never think I am proud of myself because I just do what I believe. What I try to do is make a foundation for the next generation, not for myself. I have been in motorsport for a very long time, this year is 28 years, myself and the whole family is 70 years of history. We have seen good times and bad times in motorsport. The next generation is always key, not today. I see it for the future. I'm always looking at what I can do for motorsport and what legacy I can leave."
The number of women in motorsport continues to grow and in vastly different roles, from press officers to mechanics, engineers and senior positions such as team principals. Moriwaki discussed whether she felt this is something that would continue in motorsport and also whether it would become easier for women to get into motorsport in whatever role they would pursue.
She said: "I think the presence of women in motorsport will continue to grow. There are a lot of women who are already making a good career. Young people can follow them who have already walked through. Like I did last year with the Moto3™ women's team wildcard, Maria Herrera rode, and the team manager was an Italian girl, Aurora Angelucci. I supported her how to think and what you need to prepare, coaching her how to be the team principal and also what she needs to be targeting. I wanted to give my hands-on experience to women who want to be in this support. I think it'll be much easier."
Watch more WorldSBK action throughout 2023 using the WorldSBK VideoPass!