Level playing field awaits at Misano for the WorldSBK Championship's youngest stars
Thursday, 1 June 2023 06:47 GMT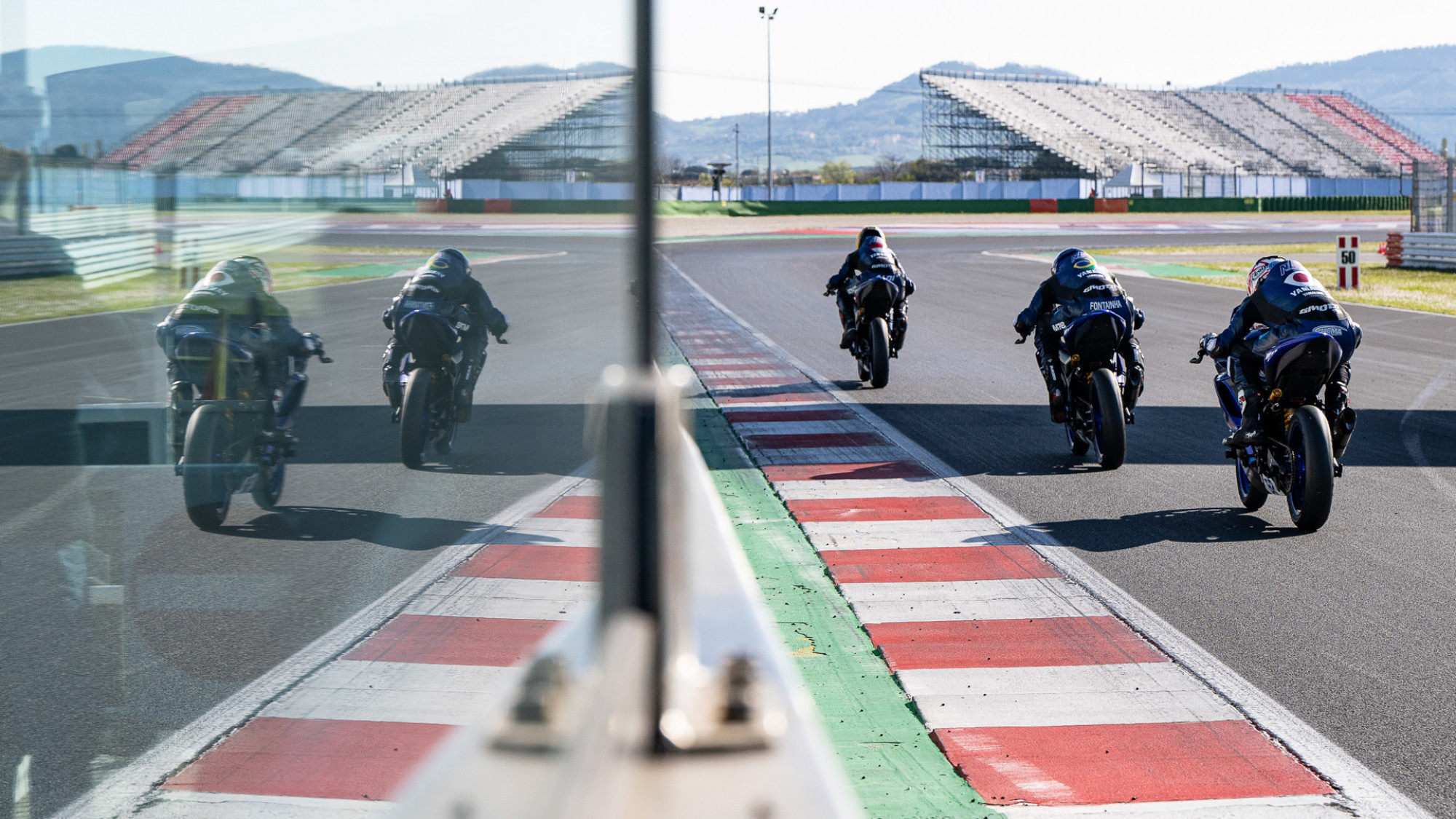 Round 3 of the 2023 Yamaha R3 bLU cRU European Championship takes place at Misano, a familiar circuit to the riders on this year's grid
The Yamaha R3 bLU cRU European Championship riders, the youngest stars in the MOTUL FIM Superbike World Championship paddock, will take on their third round of the season this weekend at Misano World Circuit "Marco Simoncelli", a track that will prove a leveller as it is familiar to them all following a pre-season test there in April.
The field of 20 young hopefuls gathered for an induction day followed by a test day at the circuit in Emilia-Romagna in April when they first made contact with their 2023 Yamaha R3 machines, so this weekend will see a level playing field as every rider has already experienced the track first hand – although not in racing conditions.

For many of the riders, who range from 14 to 20 years old, it will offer a great opportunity to get up to speed quickly without having to worry about learning a brand-new layout, and this is sure to create even closer action, tighter times, and exciting battles throughout the weekend.

Last time out in Barcelona the crowds bore witness to some thrilling racing when Italy's Emiliano Ercolani and Brazil's Gustavo Manso took a win each in the two R3 races held on Saturday at the Catalan track, but their path to the top step of the podium wasn't easy thanks to countless overtakes and unpredictable position changes from start to finish. Aldi Satya Mahendra (Indonesia) and Dorian Joulin (France) completed the top three in race one, while Ercolani and Kevin Fontainha (Brazil) stepped up in race two. Thanks to his consistent start to the season, Ercolani now leads the standings by 20 points over Manso, and he's sure to be aiming for glory again at his home race, but it's all still to play for as each rider becomes more competitive and comfortable in the series with each passing race.
You can follow all the Yamaha R3 bLU cRU European Championship action from Misano via the WorldSBK app, and on the Yamaha bLU cRU Official and Yamaha Racing social media channels.