Granado returns to MIE Honda for 2023 WorldSBK season
Thursday, 1 December 2022 12:00 GMT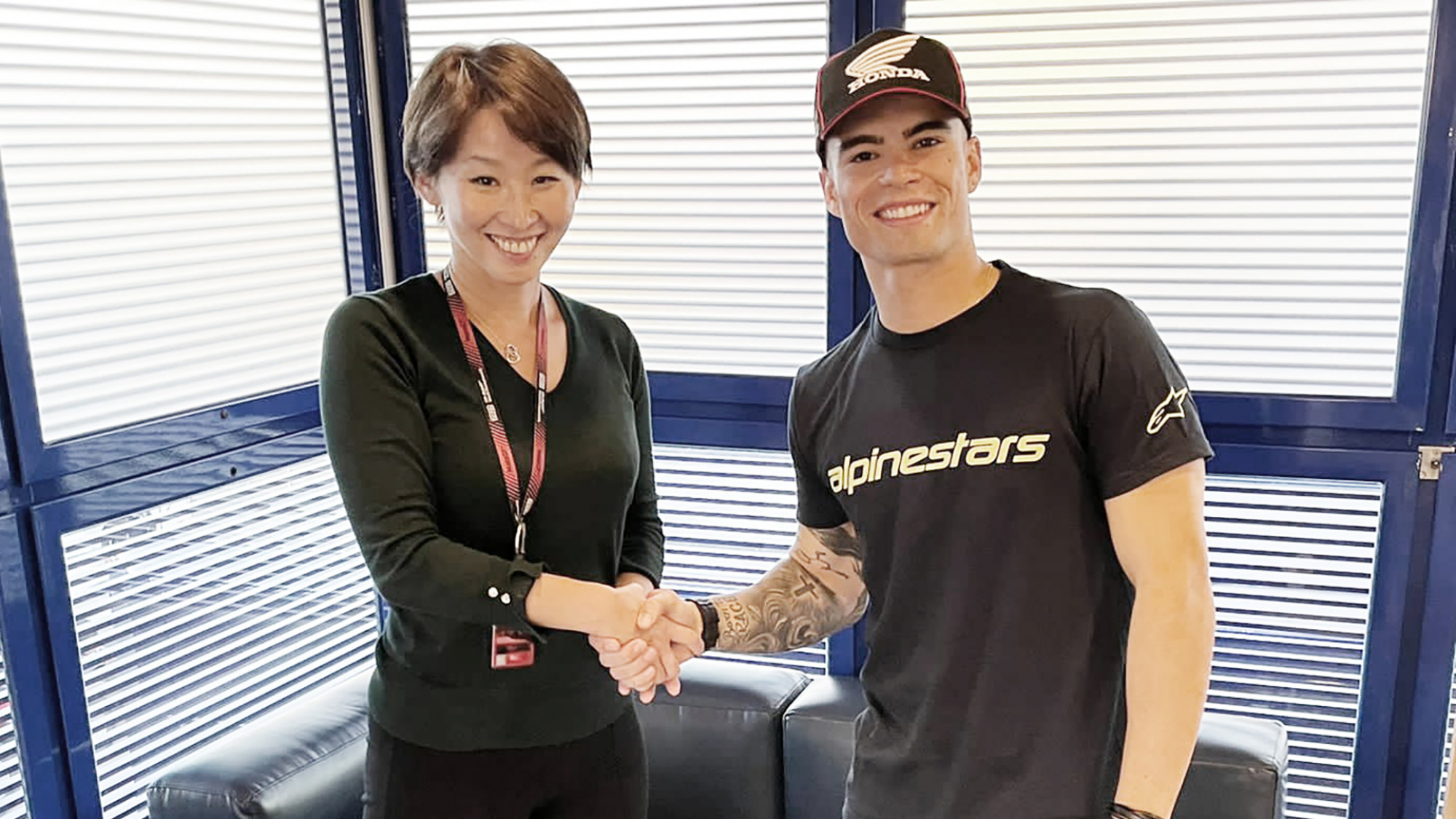 The Brazilian rider had a one-off appearance with the team in 2020 and will now race for the team next season
Brazilian rider Eric Granado will make a return to the MOTUL FIM Superbike World Championship for the 2023 with the MIE Racing Honda Team, the same outfit he made his debut with in the 2020 campaign. Granado has experience of WorldSBK from his one-off weekend with the team but he has also been competing in the Spanish Superbike championship as well as MotoE™ in recent seasons, where he will run a dual campaign in 2023.
Granado has been in the MotoE™ World Cup since 2019 and has recorded ten wins and 14 podiums in his 32 races in the all-electric series and he has a best finish of second in the standings at the end of the World Cup, coming in 2022. In the 2022 season, he missed out on the title to Dominique Aegerter and he will renew his rivalry with the Swiss rider on the WorldSBK grid as he graduates to the GYTR GRT Yamaha WorldSBK Team next season.
In 2021, Granado competed in the Spanish Superbike championship and took fifth place in the standings with five podiums to his name. His WorldSBK debut came a year earlier when he raced for the MIE Racing Honda Team and scored a point on his debut, finishing 15th in Race 1 at the Estoril Round. Before that, he had time in what was then the FIM CEV Moto2™ championship, winning it in 2017 while he also has experience of the Moto2™ and Moto3™ World Championships, making his debut in Moto2™ in 2012 and in Moto3™ a year later.
Discussing his return to the MIE Racing Honda Team for 2023, Granado said: "I am really very happy to race my first season in World Superbike in 2023. First of all, I would like to thank Midori, Honda and all the sponsors which gave me this opportunity. It has long been my goal to make it to World Superbike. I have won four Brazilian Superbike championships and raced in the Spanish Superbike championship the last two seasons. It's a category I know, even though obviously the World Championship is at a higher level. I raced a Round in the MIE Racing Honda Team in 2020 in Portugal and I really enjoyed it, I liked seeing how the team worked and Midori made me feel really welcome in the team.
"We reasoned about trying to work together and now we have done it. I think it's a great opportunity for me and my career, and I'm very confident that we will have a competitive bike and we can all work together well with Honda to improve the machine. It will be a great challenge to face, battling with fast, world-level riders but I will try to learn a lot from them and to give my best to achieve good results every weekend with the aim of arriving at the end of the season knowing I have done a good job. I hope the Brazilian fans will support me, it has been so many years since a Brazilian rider has raced in the World Championship and I hope to represent my country at its best."
Midori Moriwaki, Team Principal, added: "I'm absolutely delighted to welcome Eric in the MIE Racing Honda Team. We had the chance to work with Eric when he joined the MIE racing Honda Team for the final round of the 2020 WorldSBK championship season in Estoril. He finished top 15 in race 1 and close to point-zone in race 2 which was really impressing. The talent he showed, his speed, professionalism, and not least his solar attitude, are key values for the me and I think he will perfectly fit in MIE racing Honda Team structure. A structure that will also be enforced in his technical and managing staff to keep growing and improving to the next level. I also wish to heartily thank Tati for two amazing years together, for his hard work and total commitment to the team. We wish him all the best for his future."
South America has a rich and ever-growing history in WorldSBK, with Granado set to add to that in 2023. Colombia's Yonny Hernandez was a points scorer in his one WorldSBK campaign in 2018, while recently there have been riders from Argentina and Chile. Leandro 'Tati' Mercado, who is departing the MIE Racing Honda Team, and Maximilian Scheib were points scorers and top ten contenders throughout their careers. Granado will be hoping to follow in the footsteps of Alex Barros, the first winner in WorldSBK from Brazil and South America. In addition, Argentina hosted the first WorldSBK round in South America in 2018 and is set to host the 2023 finale.
Look back on the incredible 2022 WorldSBK season and get set for 2023 using the WorldSBK VideoPass!