GYTR GRT Yamaha sporting director Mirko Giansanti passes away
Monday, 7 August 2023 20:29 GMT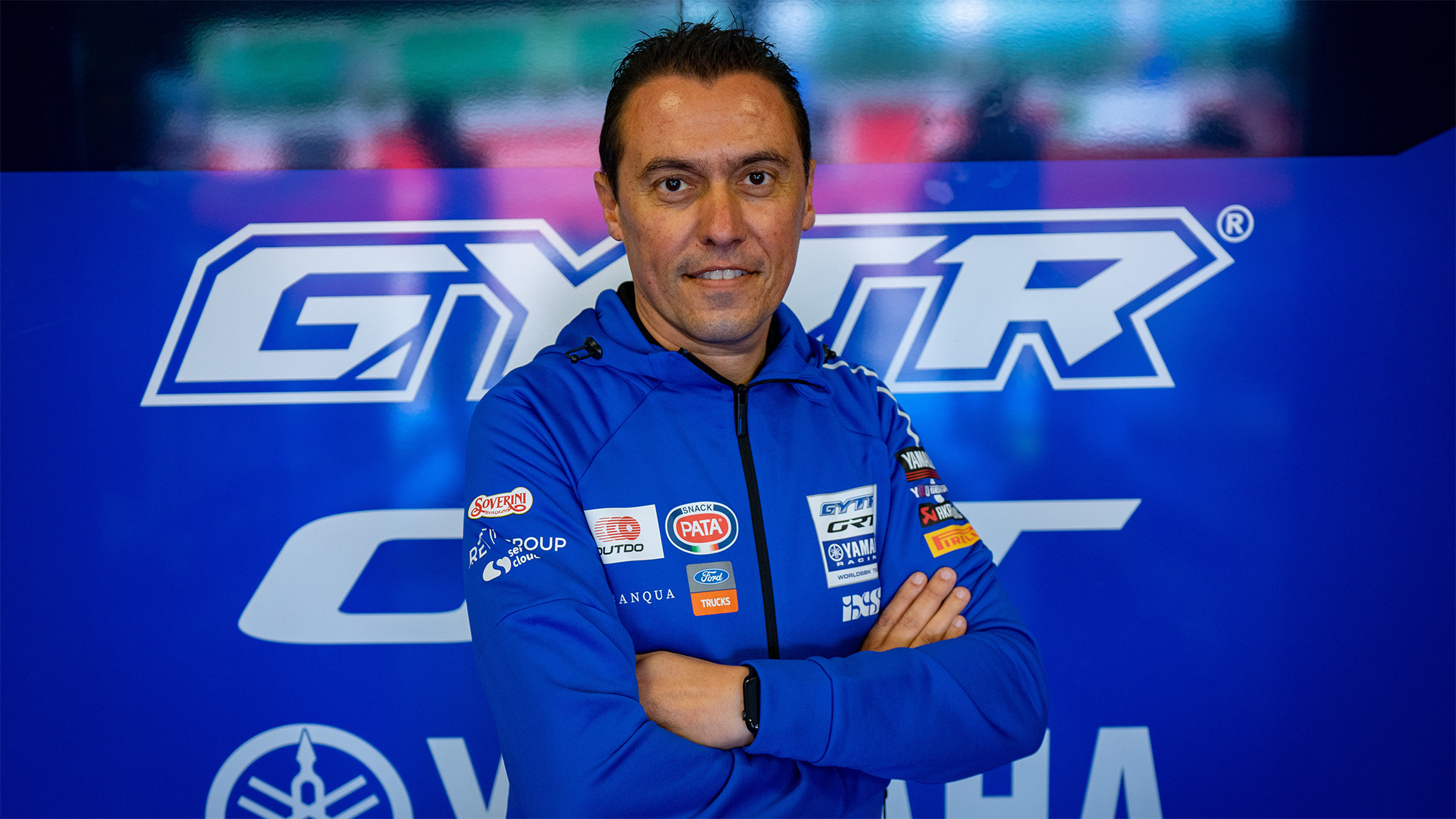 The name behind the 'GRT' outfit that has achieved great success as an Independent team, the 12-time Grand Prix podium finisher was 46
The MOTUL FIM Superbike World Championship and the wider motorcycle racing and motorsport community sends condolences to family, friends and colleagues of Mirko Giansanti, who has sadly passed away on August 7th, 2023 following a long battle with serious illness. Aged 46, he was a founder and sporting director of the GRT Yamaha team – currently the GYTR GRT Yamaha WorldSBK Team – after a successful career as a racer.
Mirko lived for two wheels; from a debut wildcard at Mugello at the 1996 125cc Italian Grand Prix, before competing in three more rounds that year and taking two points. A regular rider and podium contender in 1997, he finished in the top ten overall, whilst he achieved four podiums a year later in 1998. More rostrums came in 2000, including a famous P2 in front of a massive home crowd at Mugello. His last podium came at Suzuka in 2003, missing out on the win by less than half a tenth of a second, just one aspect of his great spirit as a racer and tenacity as an individual. In total, he'd made 123 starts in 125cc racing where he was a stalwart, before a solid points-scoring year in 250cc in 2005. He later raced in WorldSSP, with nine appearance from 2008 to 2012, scoring points at Monza in 2011.
However, the Italian, from Terni, would go on to have a fantastic career as a founder and sporting director of the GRT (Giansanti Racing Team) outfit in WorldSSP and WorldSBK. The journey started in 2016, when Gino Rea took the team to podiums, whilst Aiden Wagner scored points. However, 2017 would bring heroic scenes as Lucas Mahias clinched the title in just their second year.
For 2019, a new challenge emerged as the team graduated to WorldSBK, hiring reigning WorldSSP Champion Sandro Cortese alongside ex-WorldSBK runner-up Marco Melandri, with the latter delivering a first podium in their first WorldSBK race. The team took two further podiums with Melandri before American Garrett Gerloff gave them five from 2020 – 2022. In 2023, Dominique Aegerter and Remy Gardner have produced top ten performances, although it was Aegerter who brought the team a solid P4 at Assen.
A statement from the team closed with: "Mirko, we will miss you terribly, but we know you will always be with us. We promise you that we will work even harder to fulfil a common dream of taking yours and our creature to the top of the world. Above all, we will always keep your memory alive."
Andrea Dosoli, Yamaha Motor Europe's Road Racing manager, said: "We are deeply saddened by the passing of Mirko after a long illness. He was a man who said little, preferring instead to lead by example and with this approach, he and the GRT Yamaha Team achieved a lot. Mirko was an integral part of our Yamaha racing family and the WorldSBK paddock will be a lesser place with his passing. Rest in peace, Mirko."