ARAGON TEST PREVIEW: the importance of track time for Kawasaki and Honda, Ray on track
Tuesday, 21 March 2023 07:56 GMT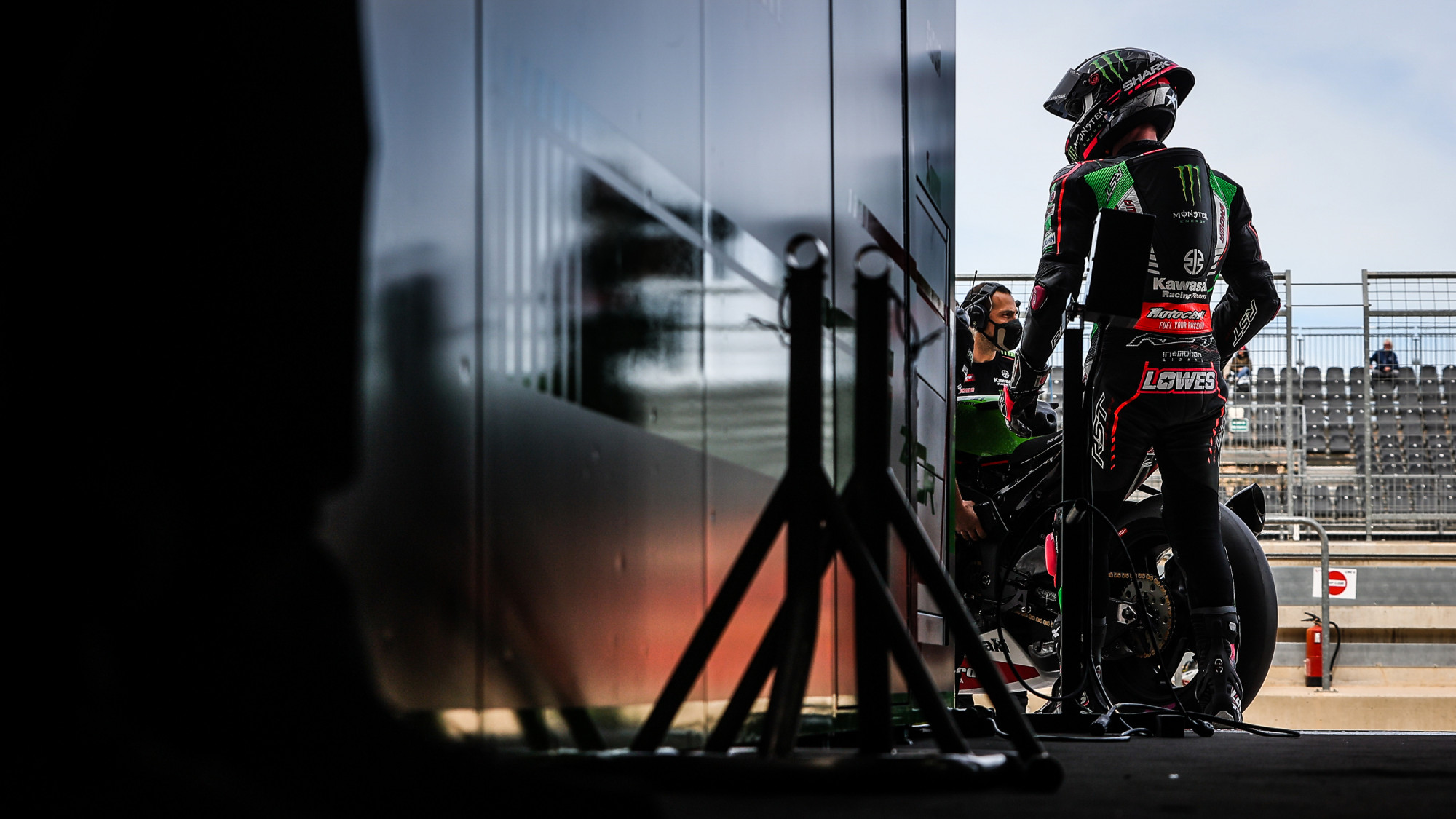 Seven riders will be in attendance at MotorLand Aragon in the next two days, with vital work to be carried out for the factory Kawasaki and Honda teams, whilst Bradley Ray takes to the circuit
The 2023 MOTUL FIM Superbike World Championship is currently in a six week break between round two at Mandalika and the upcoming third round at Assen, but that doesn't mean that there's a lack of track action. MotorLand Aragon will host a private two-day test in which the factory Kawasaki and Honda outfits will headlines the order, whilst Bradley Ray (Yamaha Motoxracing WorldSBK Team) will also join the circuit. In World Supersport, the Motozoo by Puccetti Kawasaki team will also be present with riders Tom Booth-Amos and Luke Power.
BIG QUESTION: how important is this test for Kawasaki?
After the toughest start to a season in green for Jonathan Rea (Kawasaki Racing Team WorldSBK), there will be a lot of focus on whether or not the #65 can turn things around in Europe, starting with the Aragon test. Not striking the right setup has been evident in Australia and Indonesia, with his Saturday quote in the latter being that "fundamental things aren't working." In the last two years, Aragon has been a happy hunting ground for Rea, with three wins from six going his way, even if the title has eventually slipped from his grasp. On the other side of the box, Alex Lowes will hope to make further gains, with his podium in Indonesia being Kawasaki's only dry rostrum of the season so far. For the team in green, they'll hope that they can make a breakthrough and get their season back on track.
Speaking about how crucial the test is, Rea has a clear focus on what his side needs to work on: "This Aragon test comes at a really good time for us after a difficult first couple of rounds. We now have four days of track testing planned between now and the next round at Assen, to work through some ideas that the team has in understanding our weak areas and trying to improve the bike further. It is clear we need to pull together and do a good job in these tests. Aragon is a track that we have a lot of info about, so hopefully we can put that to good use. Also, it will be just nice to ride the bike again because without these two tests, it would be a big gap between the Mandalika and Assen race weekends. Aragon will be a test to try out some different things to stop overloading the front and create an easier bike to ride. That is the target for me in the test."
On the other side of the box, Alex Lowes has grip longevity on his agenda: "I am fully motivated for this test after a tough start to the year. I have had a couple of weeks off, just to refresh a bit, spend some time with the family and do some good training. I am ready to go. We have a few ideas to turn around the feeling on the bike. When we have grip, we seem pretty competitive. But when we lose grip, we seem to drop more than some other teams. We are going to focus on being stronger on used tyres and keeping our pace for a bit longer. All we can do is really maximise the strong parts of the bike. We have a couple of days this week and then another test at Montmelo soon after to try and improve. We had track temperatures at Mandalika of over 60°C and even though it was a tough weekend we still got a podium in the sprint race. So, the speed is still there. We are going to try to maximise things to be a bit stronger when the grip drops and if we can improve that area a bit, then going into the European season we can expect to be strong."
SOLID START AT HONDA: can they make more ground for more consistent podiums?
Two top six finishes in the full races in Australia for Iker Lecuona (Team HRC) preceded one of the Spaniard's toughest weekends of his career at Mandalika, whilst Down Under woes were turned into magical Mandalika moments for teammate Xavi Vierge, who took a first WorldSBK podium and Honda's first of 2023 too. Honda haven't been shy in trying new items in testing either and with their super concession seemingly working well, they'll hope to add Aragon to their list of tracks where they can be competitive at this year. Both riders achieved top seven finishes at the circuit last year and with plenty of mileage under the belt, will be hoping to continue a positive start to their season as WorldSBK hits Europe. Another crucial aspect will be finding the sweet spot for both riders, so that both Hondas can be at the sharp end together.
EYES ELSEWHERE: Bradley Ray back on track
After a test at Portimao before the official start to the season, Bradley Ray's full-time debut in WorldSBK is edging ever closer, as the kid from Lydd is set to take to MotorLand Aragon for his second test with the team. The squad have plenty of experience at Aragon, having had a full race weekend and plenty of testing there in 2022, meaning that data from last year will be able to help guide Ray in his first outings as he gets a feel for the WorldSBK-spec Yamaha YZF-R1.
We'll also get a chance to look at Britain's Tom Booth-Amos and Australia's Luke Power for 2023, with both riders at Aragon ready for their new challenge at the Motozoo Racing by Puccetti squad. Booth-Amos has knowledge of the track in the WorldSSP class from 2022 as well as a race win in WorldSSP300 from 2021, whilst it will be an all-new experience for Luke Power. Both riders have undergone one test for the team in their preparation for 2023 at the Circuito Tazio Nuvolari, one hour south of Milan, Italy and just over an hour away from the team's base.
Enjoy the action across the two days of testing across WorldSBK's social media channels and follow the story of 2023 wherever you are with the WorldSBK VideoPass!