2023 WorldSSP300 entry lists revealed with 30 riders set to battle it out, new manufacturer joins
Thursday, 29 December 2022 10:00 GMT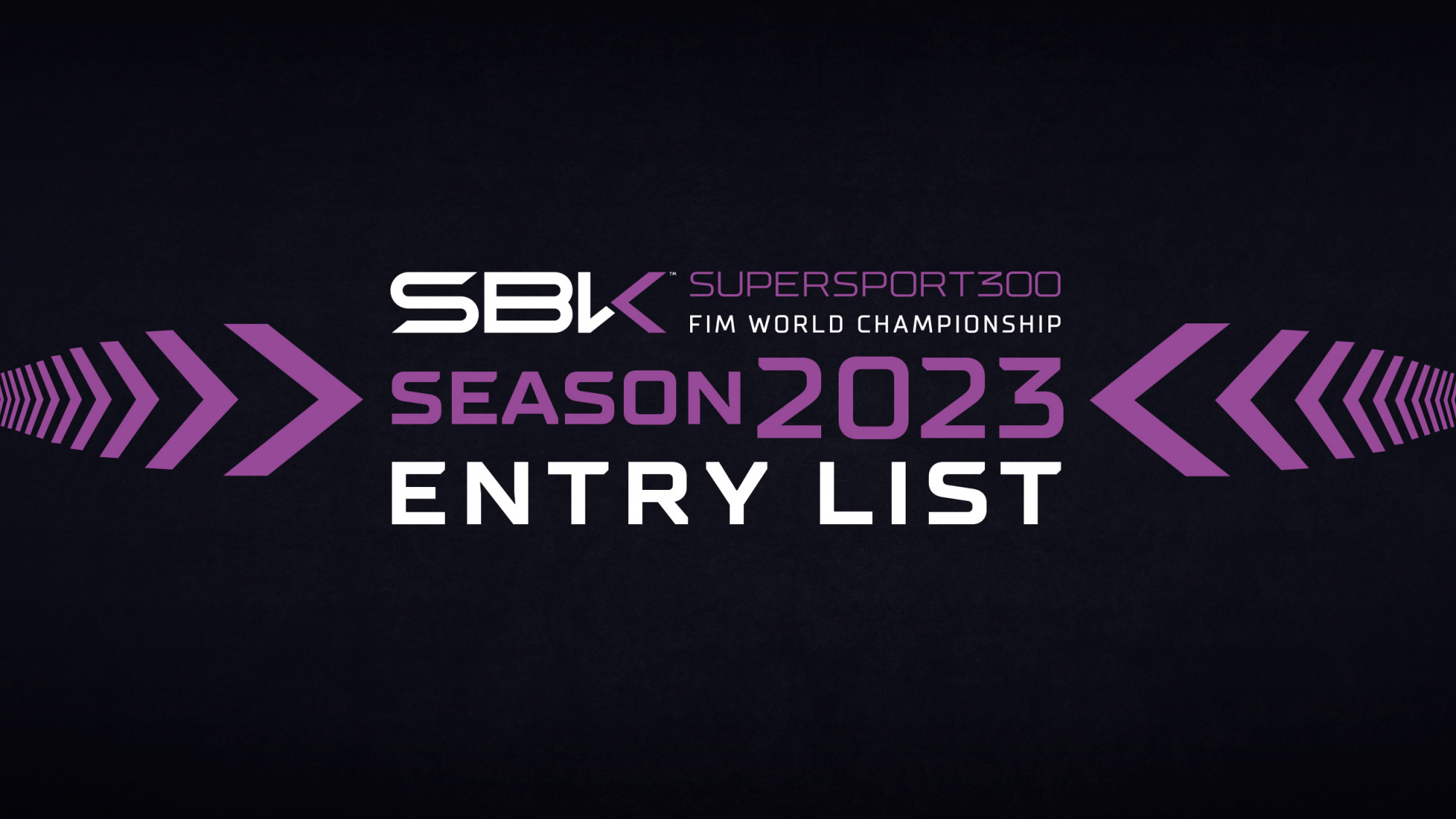 Teams have expanded in WorldSSP300 for 2023 while a fourth manufacturer will compete in the Championship next year
The list of riders, teams and manufacturers set to compete in the 2023 FIM Supersport 300 World Championship season has been revealed. A fourth manufacturer will join the Championship for next season, while there have been rider line-up changes up and down the grid including in front running teams from 2022. New nationalities will make history in 2023 by competing in the Championship while some familiar faces return as they look to be crowned the seventh World Champion in WorldSSP300.
A CHAMPION RETURNS: Buis back with MTM Kawasaki, reigning Champions expand
After a year competing in WorldSSP, 2021 Champion Jeffrey Buis will return to WorldSSP300 with the MTM Kawasaki team he won the title with, although he will have a new teammate in Loris Veneman, who will make his debut in the Championship in 2023 and is the son of former MotoGP™, WorldSSP and WorldSBK rider Barry Veneman. In contrast to recent seasons, Buis will be the only WorldSSP300 Champion on the grid next season. The Arco Motor University Team, which took Alvaro Diaz to the title in 2022, will have two riders on the 2023 grid as they expand; their rider line-up consists of Ruben Bijman and Gabriele Mastroluca.
A NEW MANUFACTURER JOINS AS KTM EXPANDS: a historic moment coming up in 2023
History will be made in 2023 when Shenjunjie Zhou (China Racing Team) becomes the first Chinese rider to race in the Championship, using a Kove 321RR machine from China, with Kove joining the Championship for the first time. They will become the fifth manufacturer to enter WorldSS300 in the Championship's history, while they will be the fourth on the grid in 2023. KTM, having run one full-time entry in 2022, will have two riders on the grid as Lennox Lehmann remains with Freudenberg KTM – Paligo Racing, joined by 2022 race winner Dirk Geiger. There is another new team on the grid in 2023 as the Deza – Box 77 Racing Team debut in WorldSSP300 with Spanish rider Jose Manuel Osuna Saez.
RACE WINNERS FROM 2022 LOOKING FOR A TITLE CHARGE: aiming to build
Matteo Vannucci returns with the AG Motorsport Italia Yamaha squad for 2022 as he looks to build on his two race wins, with the team expanding to two riders. Vannucci will be joined by fellow Italian rider Raffaele Tagni in the team as he makes his debut on the world stage. Samuel Di Sora returns to the Championship for a title charge with the Prodina Kawasaki Racing WorldSSP300 team, alongside Mattia Martella. Mirko Gennai will complete another season with Team BRcorse but will have a new teammate next season as Marco Gaggi joins the team.
FAMILIAR FACES, ROOKIE NAMES: the grid shakes up in 2023
Humberto Maier will remain with the Yamaha MS Racing – Team Brasil squad for 2023 after securing one podium finish in his maiden campaign, while he will be joined by 2022 Yamaha R3 Cup winner Enzo Valentim. The Sublime Racing by MS Racing squad will have two new riders as Clement Rouge makes his debut after graduating from the Yamaha R3 Cup, alongside Uruguay's Eitan Gras Cordon. Julio Garcia, who impressed as a wildcard in 2022, will step up for a full campaign at Team Flembbo – Pl Performances alongside Kevin Sabatucci.
LOOKING FOR SUCCESS: changes up and down the grid
At Fusport – RT Motorsport by SKM – Kawasaki, there is some continuity in the rider line-up. Troy Alberto, who made history as the first rider from the Philippines to score points in the Championship, remains with the team and he will be alongside Czech rider Petr Svoboda. The Accolade Smrz Racing team keep the same line-up they ended 2022 with as Jose Luis Perez Gonzalez and Yeray Saiz Marquez return, while there's a new line-up at Kawasaki GP Project: Fenton Seabright remains in the Championship for a second season, with Spanish rider Daniel Mogeda joining Seabright.
Greek rider Ioannis Peristeras will compete for ProGP Racing in 2023 alongside Devis Bergamini who graduates from the Yamaha R3 Cup where he finished third in 2022. The Team#109 Kawasaki squad will once again have two riders on the grid, with Juan Pablo Uriostegui set to become the first Mexican to compete in WorldSSP300 racing alongside Alessandro Zanca next year.
Click HERE to see the full 2023 WorldSSP300 entry list.
Get set for the 2023 campaign with the WorldSBK VideoPass!