Vierge: "I hope to be 100% at Estoril and fight with Iker for the top 5 or top 6"
Monday, 9 May 2022 08:23 GMT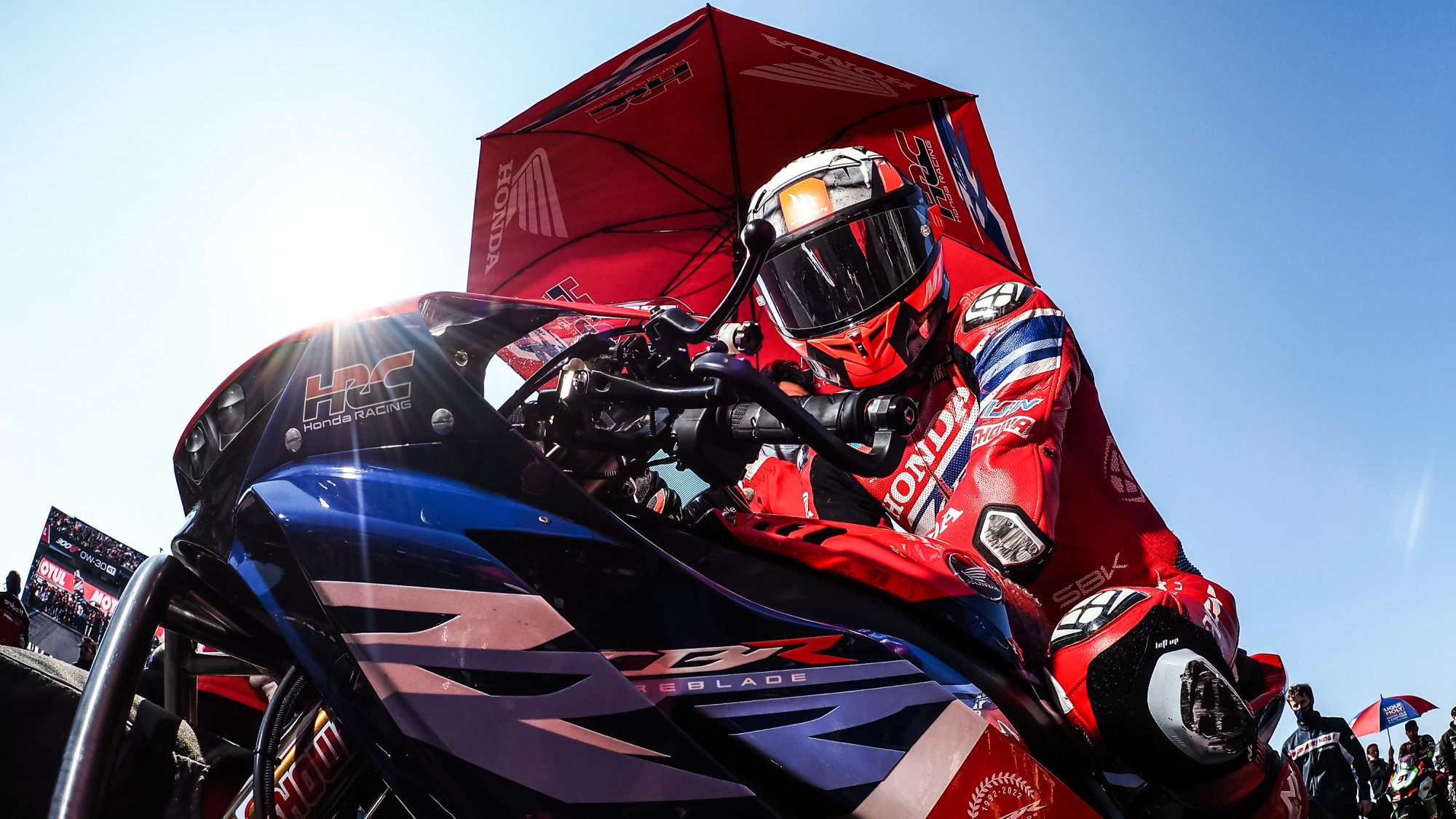 The 2022 WorldSBK rookie is back in his usual training regimes after an injury-hit start to the season
There are two weeks left before riders meet again for the third round of the 2022 MOTUL FIM Superbike World Championship at the Circuito Estoril, Portugal. Before then, Xavi Vierge hopes to be back at 100% fitness after a torrid time of things in the opening two rounds have seen him plagued by injury. The rider, from Barcelona, fractured two ribs in the penultimate test of the preseason at the Circuit de Barcelona-Catalunya. Crashing in the wet weather towards the end of the test, it forced him to start his WorldSBK career on the defensive.
"In the first two races I have been affected by the rib injury. In Aragon, it had not been two weeks since I had fractured both ribs. I suffered a lot from the pain," explains the 25-year-old. "Between Aragon and Assen, I did improve a little with the pain, but not being able to train physically, I expected to feel much better, but it didn't. It is a circuit with quick changes of direction, especially in sector three and four, and there I suffered a lot physically. The month of not being able to train took its toll on me and it was a weekend of survival."
The turning point has come after that difficult weekend and now the Team HRC rookie has been able to resume his physical preparation: "After Assen, I got my batteries back and the same Monday I got home, I was able to get back to my routine. I've been to the physio every day, I've been able to start doing my gym routine, gaining weight and riding a bike, and the plan is to start with motorcycle training as well, so I believe and hope that at the next round at Estoril, I'll be at 100%."
Despite the limitations, Vierge gritted his teeth at MotorLand Aragon and the TT Circuit Assen: "Of course, it's not how I expected to start the Championship; I didn't even know if I could do the first races, so coming out of those two rounds adding 30 points and seventh in the Championship tied on points with another rider is something to be happy about, and especially seeing the performance of my teammate Iker at Assen. I'm super motivated to get back to 100% and fight with him, which is how we were all preseason, in one test he was faster, in another I was, so I'm looking forward to being able to run at 100% and focus only on me and not on how to perform at my best without feeling pain."
Seeing the light at the end of the tunnel, Vierge is already thinking about emulating the performances of his teammate, the great revelation at the start of the season so far: "We are two young riders and our goal is of course to fight for victories as soon as possible. Another goal is to stay ahead of your teammate. This is making us grow a lot mutually. Iker made a podium because two riders who were in front of him crashed, but you have to be there. He was fifth, two fell, he made the podium. I finished ninth in the same race, so you have to be there to take advantage of that circumstance; the whole weekend was very fast.
"I am very happy for him, for the team, because they are working very hard, and for me, obviously, because I know that throughout the season, if I am at 100% of my chances, we will be close. I want to say that I hope that at Estoril, I can fight with him for the top 5 or top 6; that's our reality right now, and if we manage to be there and rivals fail in a race, then we aim for the podium. Right now there are three riders who are ahead of the rest, Toprak, Rea and Alvaro, and from there we are all the rest, so our goal is to be as close as possible to these riders and try to 'catch' when you can."
And commenting on the fierce fight unleashed at the head of the Championship, Vierge praises the show that the titanic trio mentioned are offering: "I think for the viewer it is incredible! All the races this year are being very hard fought, there's a lot of overtaking! Having three races over the weekend allows you to improve, learn from the first one and improve the results, including the 10-lap Superpole Race. If in the long races we are all very close and there are a lot of overtaking, in those ten laps, which allow you not to think so much about tyre wear, even more so. It's a Championship for the spectator to enjoy, whether you watch it from home or from the circuit, it is incredible."
Watch all of the action unfold from Estoril and beyond with the WorldSBK VideoPass!