Toseland: Razgatlioglu-Rea rivalry is 'stretching' friendship, hails Bautista and Lecuona
Wednesday, 11 May 2022 08:41 GMT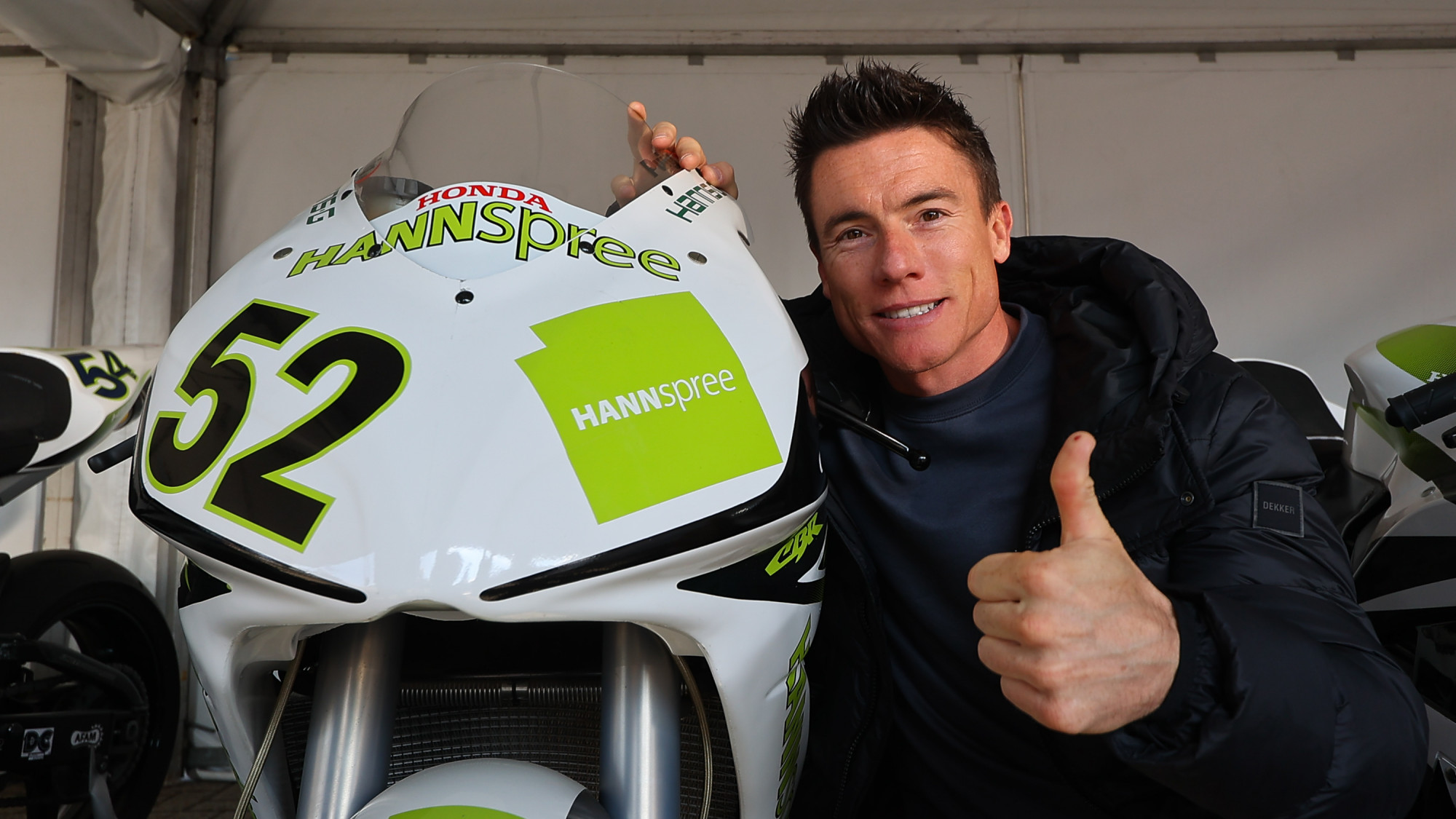 We sat down to discuss all the talking points with double WorldSBK Champion James Toseland, to get a crucial insight into the opening two rounds
The 2022 MOTUL FIM Superbike World Championship is set to be a belting season with plenty of drama already coming from the opening two rounds. Helping us unpack some of the key talking points from the year so far, double WorldSBK Champion James Toseland, now a commentator for Eurosport, talked tough on the Toprak Razgatlioglu (Pata Yamaha with Brixx WorldSBK) and Jonathan Rea (Kawasaki Racing Team WorldSBK) clash at Assen, Alvaro Bautista (Aruba.it Racing – Ducati) back on top step and Iker Lecuona's (Team HRC) first ever podium.
Speaking of the clash, Toseland said: "I was listening to Bautista's analysis after the race and I think that was quite telling, as he had the best view. He said that kind of crash is easily avoidable; as an ex-racer, I've been around that corner a lot of times and if someone went wide like Toprak did, you know they're going to come back on the line. I think the aggression between them both now is very fair, but it is hard. Jonny maybe thought that 'he's gone wide, I'm going to pick him up a bit to show him that I'm here and that I mean business' and there's not one ex-racer who hasn't done that. Jonny didn't expect that Toprak would just try and make Turn 2 like he was going to, so they met on the same part of the track. Could it have been avoided? Yes. For me, it was a racing incident.
"With the pressure that Toprak's putting on the other guys in WorldSBK, it requires a different tact. That's what he has done to Jonathan, Alvaro and of course, Scott last year. He's raised the bar so much that the other guys are trying to reassert their authority on it. This time, it was a little bit mistimed and too aggressive, but Jonny certainly didn't mean to take Toprak out and certainly not himself out. At this level, at these speeds, with what's at stake, it was always going to happen, it always has and always will.
"When you look in the past, you've got two really close competitors every weekend and there's such a fine margin and when things are so tight, you're going to see a few fireworks. What we do we have is a rivalry that we haven't seen since me and Bayliss, or Fogarty and Chili or Edwards and Bayliss. Everybody wants that level of rivalry and competition, especially with different nationalities."
Talking about Razgatlioglu's character and the friendship between Rea, Toseland said it's being stretched: "I don't think we've ever seen a Champion as calm and collected as Toprak; he's so grounded. With his culture, his upbringing, the mentorship from Kenan, he's probably the rider that you'd have to do the most to in order to ruffle is feathers, out of any other rider in history in WorldSBK and perhaps MotoGP™. The only rider who I've seen like that is Valentino Rossi, in terms of being so sure about himself and on what he can achieve. No rider likes to be put under risk, so with incidents like that, it makes you a little bit more cautious with what your competitors will do to try and beat you. The friendship between the two is definitely being stretched, on the track, you need to keep the punches above the belt and keep it clean."
He then commented on where the rivalry stands in terms of others through history: "It depends how much they start to dislike each other, and that will increase the interest of the viewers. If they do start to dislike each other, the viewers will love it; everyone loves it, let's be honest! Me, Troy and Noriyuki Haga, never had a bad word to say about each other. I know in the past, Chili used to have a grudge against Foggy at Assen in a dressing gown… that made it really interesting! Fogarty was so dominant when he was winning that you couldn't pick who was the one giving him some real trouble. Bayliss and Edwards had full respect for each other, and they didn't dislike each other. If the six-time World Champion and the reigning World Champion, who is one of the most promising talents in recent years, start to really dislike each other, it has the potential to be epic between them. For this year, it's going to be amazing all season!"
The double WorldSBK Champion then discussed Toprak's start to his title defence, saying: "When you look at the results Yamaha and Toprak have had this year at those tracks compared to last year, such as the race times, then they're massively faster, almost ten seconds. It's just not as successful as they'd like to be because of how fast Rea and Bautista are. When you look on paper, it's still a massive improvement. However, if it's still not as good as the results you were able to get last year then you've still got work to do, but I don't think they need to be disappointed. The pressure is definitely on. Kawasaki and Jonathan have done an excellent job with the new Showa suspension and the acceleration. If the Kawasaki gets off the corner a bit better than last year, Jonathan doesn't have to stretch his neck out on the brakes to catch back up again."
Talking about Alvaro Bautista's (Aruba.it Racing – Ducati) successful return to Ducati, Toseland commented: "I was surprised about the gap between the top three and the 'second factory bikes' if you like: Alex Lowes, Michael Ruben Rinaldi and Andrea Locatelli. I was talking to Andrew Pitt, Locatelli's crew chief, and I asked him about the gap to the front, given that they were closing in last year. He said to me that they're just going so fast at the front; even considering that the Superpole Race was reduced to nine laps, the pace in that race alone was still 11 seconds quicker than last year, and the second group are still on race winning pace of last year.
"Bautista on the Ducati has been part of that jump. Riding the Honda for two years hasn't done him any harm; he came from MotoGP™ and from the Michelins, and understanding the tyres is the key thing. We saw the inexperience he had in 2019, when he had so many crashes despite the winning. Going to Honda, not the most competitive bike in the two years, he's had to scratch out the maximum potential from the bike. The skills that he's homed in those two years, he's brought back to a race winning bike and now understands the whole package together.
"The Kawasaki and the Yamaha, particularly the Kawasaki, has improved the acceleration out of slow corners. Estoril has quite slow corners, off-camber corners… depending on what track we go to will suit the different bikes. I think the disadvantages of Ducati last year, have been improved with the fuel tank, sub frame and swingarm. There will still be points where each bike works better in different places but across the finish line, it's still going to be really close. I honestly couldn't pick a World Championship from the top three right now."
Toseland turned his attention to Iker Lecuona (Team HRC), who took a first podium of his career at Assen: "I think the top three at the minute are a massive step ahead of the rest of the pack. But Lecuona has got the potential to get to that level, he's only 22. I hope for everyone involved, Leon Camier and all the team, that they are consistently battling for podiums, not just when riders fall off in front of them, because it's a big effort that HRC are putting in. They've not won the Championship since me, which is 15 years ago, so it's a long time when you look it on paper. It's not like Honda to not have a strong package in WorldSBK."
Watch the action unfold with the WorldSBK VideoPass!