Rider rituals: how do WorldSBK competitors get ready for a race?
Friday, 18 February 2022 08:28 GMT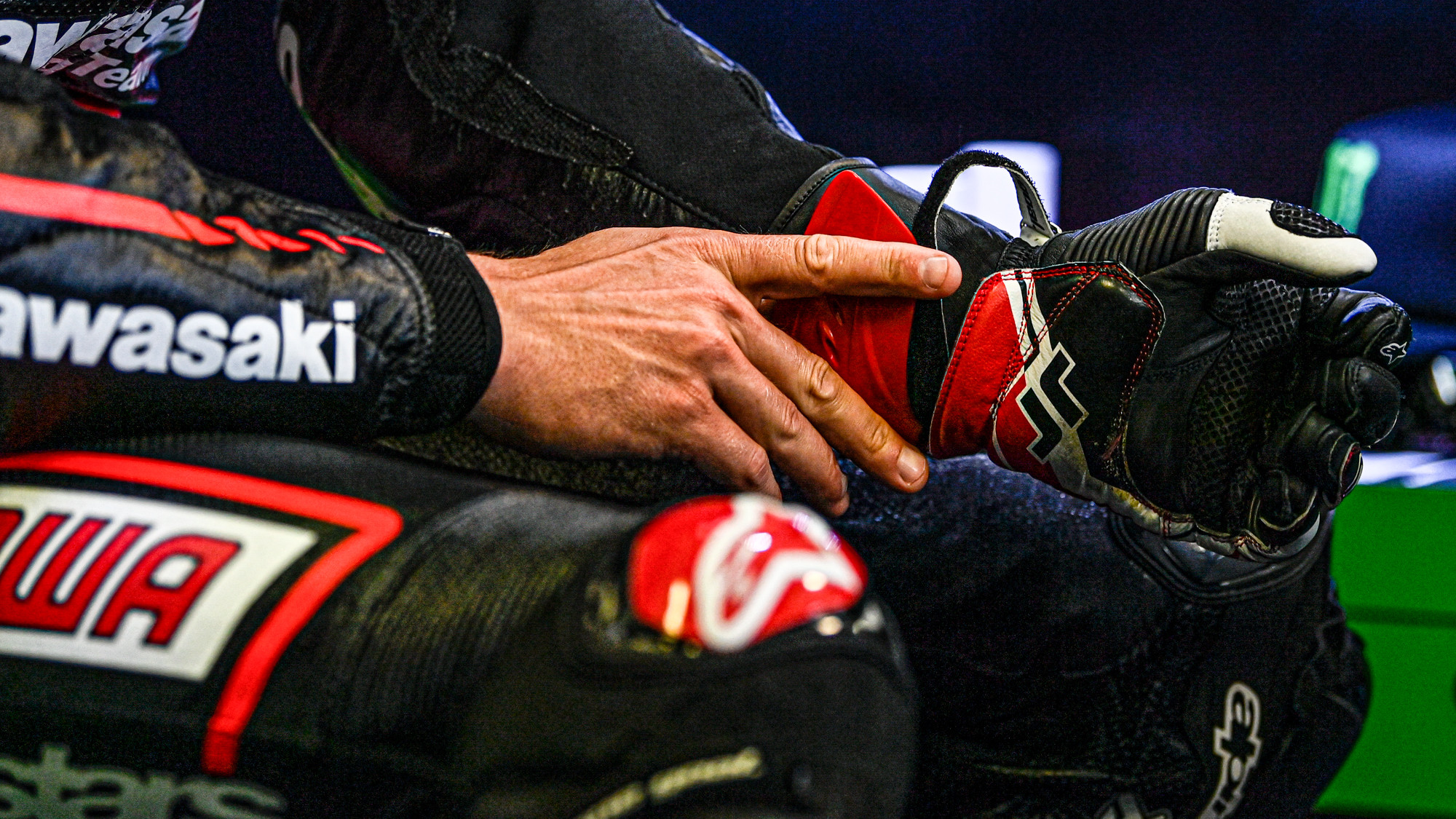 Putting gloves and boots on in a certain order, listening to music and more: riders from the WorldSBK grid discuss their pre-race routine
Human beings, fallible and fabulous as we are, come in every possible variation. Sportspeople, especially ones in a risky endeavour like motorcycle racing, could be excused for being more superstitious than most. But are they? We separate the pre-race rituals from the routines, the superstitions from the sports psychology, for many top MOTUL FIM Superbike World Championship riders.
Six-time Champion Jonathan Rea (Kawasaki Racing Team WorldSBK) said: "I do not have too many superstitions, it's more habits now. I always put my left side on before my right, boots and gloves, but that's about as superstitious as I get. Year-to-year it changes too. One year I had to have a McDonald's every Wednesday before a round, about 2015, because I did that before the first two races and did well. But current day, it is just left side before right - not that complicated."
At one time Chaz Davies, competing for Team GoEleven in 2021, was a rider laden by superstitions, but one-by-one the hard-headed professional racer has managed to eradicate most of them. No mean feat as he comes from Wales, an ancient misty land of bards and Druids, with a full-on fiery dragon on its national flag. He still has a few touchstones and talismans, even if their significance now seems just to make him happy and bring back pleasant memories.
"I used to have quite a few superstitions but then I dropped them one-by-one; there were some ridiculous ones," said Davies. Even now though, don't ask him to travel to races without the Silver Dollar he was given by a fan in America before he won the double at Laguna Seca many years ago. He has also got a sackful of soft toys and other trinkets fans have sent him over the years, which used to travel around inside the little fridge inside his rider cabin on the side of the Aruba Ducati truck when he was a factory rider. "Lucky charms I have quite a few of," confirmed Chaz. "I have been quite lucky of the years that people give you these little gifts. I have got this little Buddha, a chilli pepper shaped keyring, Aussies gave me a little clip-on Koala bear. So, things like that… I am not going to bin them! But I don't really feel they are lucky or things like that, but they are nice little mementoes. I have plenty of them."
The superstitions he got rid of, related to his early-career number (57), were multiple. Davies added: "I used to button up my helmet at 57 seconds past whatever the time was, always associated around my number. But I dropped them all. Now I Just have a routine of putting my left glove on first, left boot on first, get on from the left side of the bike - always. That started off as a comfort thing but now it is just part of the process. Subconsciously, they are quite powerful, and I know that sounds weird because they mean nothing, but if you feel you have a routine dialled, and your routine is consistent, there is a lot to be said for that. When you get on the bike it is like you have ticked every box," said Davies. "If you do not have that, are more sporadic, then you don't have the satisfaction of saying, 'I have been through my routine' and that's it."
Tom Sykes uses his MP3 and sunglasses on the grid, simply to drown out the noise of the tyre warmer generators, the grid chatter, and so on. His favourite tunes are varied - a couple of Eminem tracks, one from Rhianna, Mumford and sons, Guns N' Roses and Metallica. "Just for me to not listen too much to what is going on all around me," said Sykes. As far as true superstitions are concerned Sykes has definite feelings. "Nothing to me stands out - we are in the wrong game to be superstitious. I always promised myself not to be superstitious because in motorsport with that mindset if you just didn't do something right and step out onto that bike, if you are superstitious, it is going to play against you," said Sykes, a veteran of well over 300 WorldSBK races and the 2013 Champion. He does not get into the final transition to 'race Tom' from 'non-race Tom' until the warm-up lap. "That is me switching over to 'game-mode'" said Sykes. Other riders are there before they even leave the garage.
Eugene Laverty (Bonovo Action BMW), simply because of his nationality, is said to have 'the luck of the Irish'. A four-leaf clover in the UK and the Irish Shamrock in general are both seen as good luck symbols, but for Laverty he was of the opposite opinion as a youngster. "I'm not superstitious nowadays but I was in my younger days," he said. "Back then I was convinced that Irish lucky charms were unlucky for me, so I refused to have anything to do with them! However, I knocked it all on the head when it was beginning to interfere with my racing. Routine is key to prevent nerves from creeping in. I arrive in the box ten minutes before getting on my bike, take a few minutes to discuss the plan with my crew chief and electronics engineer, then begin putting my ear plugs in with five minutes to go. My left glove goes on before my right but again that's just routine, not superstition. I stand up from my chair and walk to my bike almost on autopilot ready to go to work without an ounce of nerves. That's the power of the subconscious mind."
Article courtesy of the WorldSBK Official Programme.
Don't miss any action from WorldSBK in 2022 using the WorldSBK VideoPass!