Regulation updates from SBK Commission: testing updates and WorldSSP weight limits
Wednesday, 23 March 2022 10:04 GMT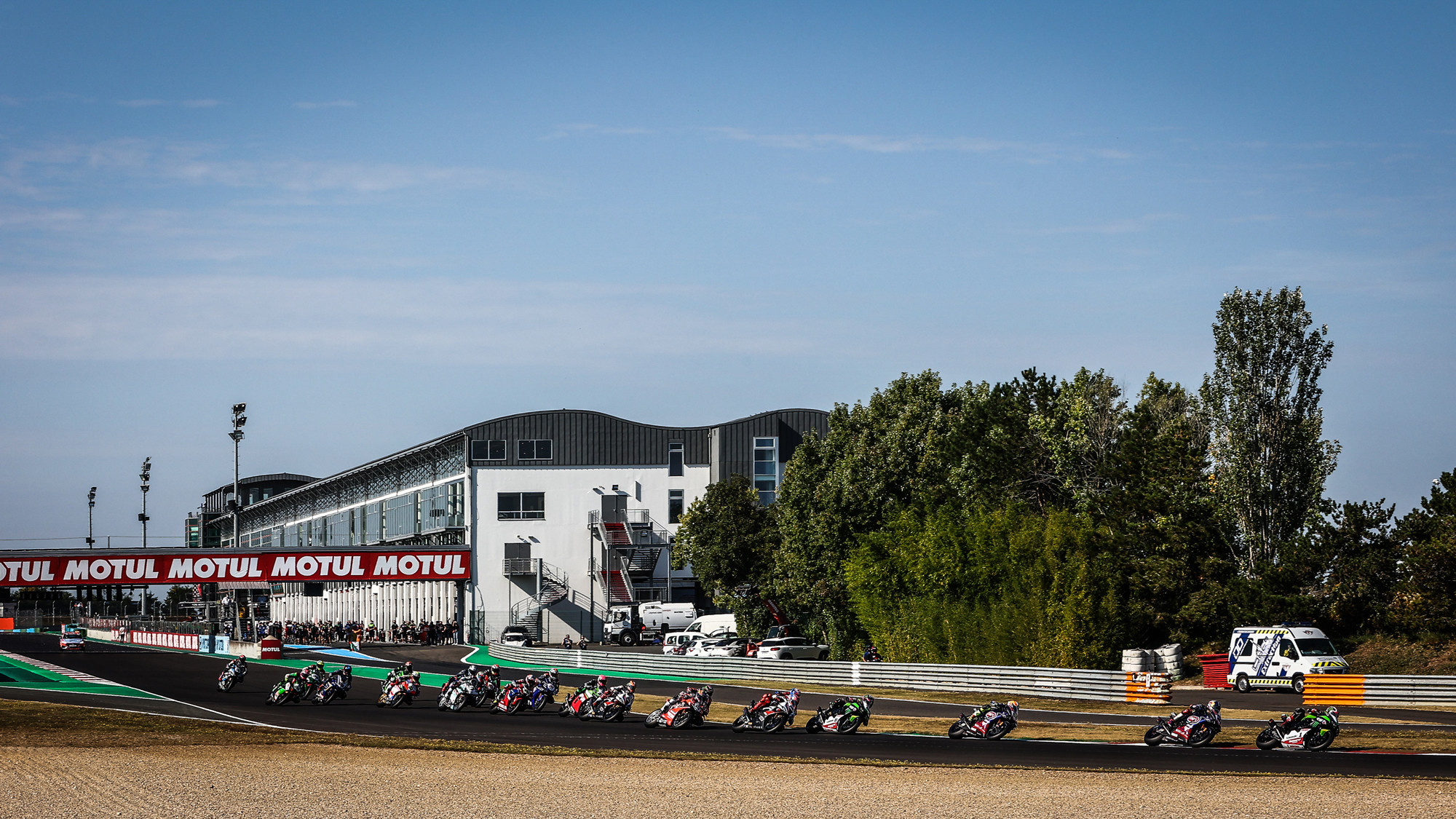 With 2022 about to start, a raft of changes have come into force regarding a variety of topics
The 2022 MOTUL FIM Superbike World Championship season is coming and there's been an array of regulation changes ahead of the season. The Superbike Commission, composed of Messrs. Gregorio LAVILLA (Dorna, WorldSBK Executive Director), Franck VAYSSIÉ (FIM), Biense BIERMA (MSMA), coordinated by Paul DUPARC (FIM), with the presence of Dominique Hébrard, Ludovic Reignier, Roland Berger and Scott Smart (FIM), made the following decisions in various electronic meetings held in February and March 2022. The main changes come with regards to WorldSBK testing days, with a maximum of four half days in 2022 and just two for 2023. There will also be extra testing for manufacturers, according to the rule of concession points, as well as WorldSSP technical regulations being confirmed.
Sporting Regulations
PRACTICE RESTRICTIONS
At the request of the Manufacturers, it was decided to limit the ½ day testings to max 4 for the season 2022. As from the 2023 season it is already agreed to limit ½ days testing to max 2 per season.
EXTRA TESTING FOR CONCESSION TEAMS IN 2022
In order to harmonize the performance of the machines, it was agreed to grant manufacturers lacking performance (According to the rule of concession points allocated) additional development sessions.
NEW MEANINGS OF "SURFACE" FLAGS
Further to the decision of the MotoGP Commission taken recently in Losail, It was also decided to clarify the information given to the riders participating in the FIM Superbike and Supersport World Championships. This simple decision has important and urgent consequences on all the other FIM Championships and on the management/training of flag marshals.
Indeed, it is important that the marshals are familiar with and apply in the same way this new information given to the riders. This new signalling will be applied for the other FIM Circuit Racing Championships managed by the FIM (Endurance, Sidecar, JuniorGP, MotoE, Red Bull Rookies Cup, MiniGP World Series). The Continental Federations were advised to also harmonise their rules with the FIM ones. FIM will recommend this same harmonisation with the National Federations for their National Series.
FLAGS AND LIGHTS USED TO PROVIDE INFORMATION
Yellow and Red Striped Flag
The adhesion on this section of the track could be affected by any reason other than rain (oil, gravel, grass or other debris). This flag must be shown waved at the flag marshal post.
White Flag with diagonal red cross
(stroke width of the cross: between 10 and 13 cm)
Drops of rain on this section of the track including rain affecting the track surface. This flag must be waved at the flag marshal post.
WORLD SUPERSPORT & NEXT GENERATION CLASS TECHNICAL REGULATIONS:
Introducing the Supersport Next Generation class with new manufacturers and new motorcycles (Ducati Panigale V2 955cc, Triumph ST765RS, MV Agusta F3 800cc, Suzuki GSX-R750). The philosophy guiding these new regulations was to follow the current market, offer new motorcycles that can compete in this "Supersport" Next Generation class and to find the best balance as possible between all these new (including previous) machines (capacity, power, torque, combined weight ratio).
Balancing engine is composing by Concession Parts, Torque limited map with Rev Limit, Minimum Weight, Air restrictor, Modifications.
Combined weight is the weight of the rider (in full racing equipment) and motorcycle, as used on track. The Ducati Panigale V2 will have a hard minimum weight of 166 kg, hard maximum weight of 175 kg and rider and bike combined weight of 244kg. All other homologated bikes will have a hard minimum of 161kg, a soft maximum of 170kg and a combined rider and bike weight of 239kg. The other homologated bikes are below.
Honda CBR600RR
Kawasaki ZX-6R
MV Agusta F3
MV Agusta F3 800
MV Agusta F3 Superveloce
Suzuki GSX-R600
Suzuki GSX-R750
Triumph 675R
Triumph ST765RS
Yamaha YZF-R6
Watch the 2022 season in style and enjoy the drama with the WorldSBK VideoPass!