Motul take the covers off brand-new engine oil product at Assen
Monday, 2 May 2022 11:19 GMT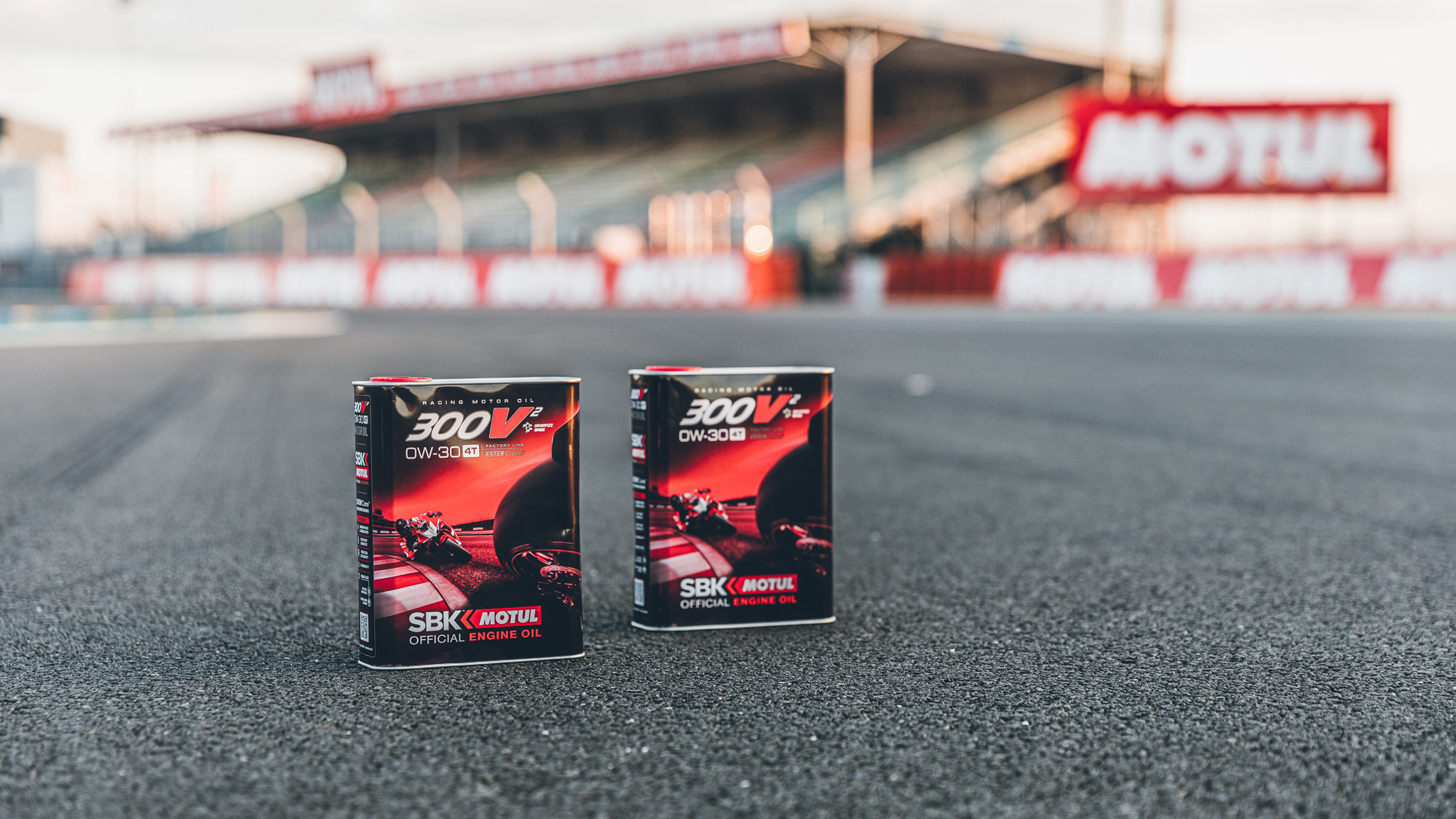 With several benefits, the new product is more sustainable but with increased performance
The Motul Dutch Round was a significant milestone in the partnership between the MOTUL FIM Superbike World Championship and the French company with an unveiling of a new lubricant co-branded with the Championship. As the Event Main Sponsor of the round where it was unveiled, as well as title sponsor of WorldSBK, it was the appropriate place to officially launch the 300V2 0W-30 Lubricant.
With leading-edge formulations, the new product from Motul makes it the ideal choice for high performance machines, on both the road and the racetrack. It's a result of a search for constant improvement, an ongoing process, to provide increased performance without compromise across the functions the product is designed for which include numerous components on the bike.
The 300V2 0W-30 has a 25% reduction in the carbon footprint during the manufacturing process with the engine oil formulated using renewable bases. It means, with less raw fossil fuel material, a reduced carbon footprint but with better performance than ever before, with the added sustainability not compromising performance of the product.
The 300V2 0W-30 has been engineered to offer maximum power output of high-performance stock bikes it is used on as well as better clutch grip control. It also boasts outstanding engine and gearbox protecting when running in all tyres of extreme conditions, as well as reducing wear on engines and transmissions through a high shear stability for maximum oil film resistance. Other benefits include faster clutch lock, quicker power transfer and lower clutch slippage.
Just as important, the 300V2 0W-30 features increased oxidation resistance for longer engine and oil life, while a low oil film friction brings improved fuel economy. The 300V2 0W-30 is suitable for bikes with four-stroke engines, with or without integrated gearboxes, and with both wet and dry clutches.
Watch all the action from WorldSBK unfold in style using the WorldSBK VideoPass!