Joan Lascorz to compete in 2022 Dakar Rally
Tuesday, 30 November 2021 11:44 GMT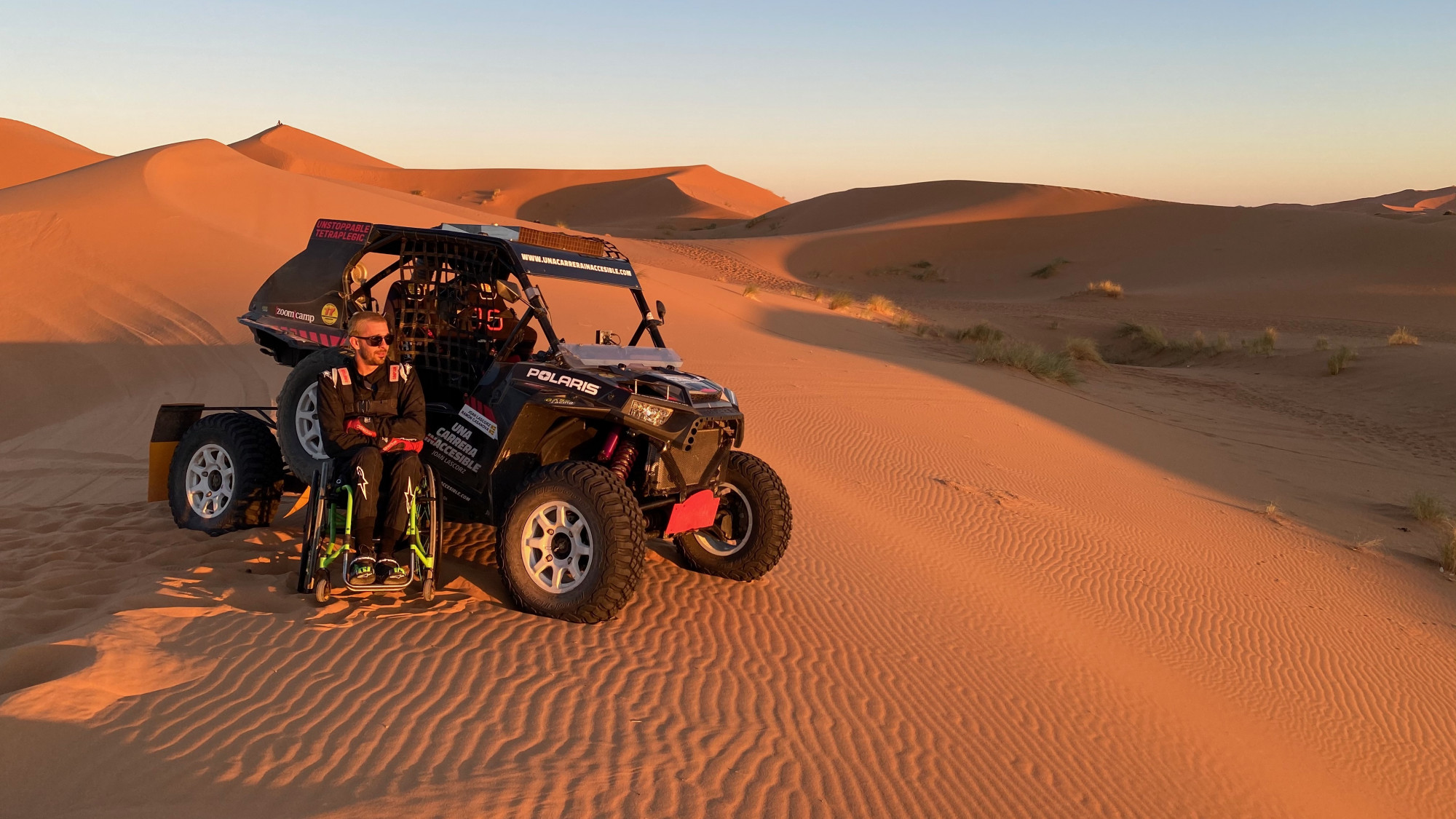 Joan Lascorz will be back racing in a specially adapted vehicle for 2022's Dakar Rally in Saudi Arabia with crowdfunding
Ex-WorldSBK rider and World Supersport race winner Joan Lascorz will participate in the 44th edition of the Dakar Rally, which will be held from 2 to 14 January 2022 in Saudi Arabia. The Spaniard, who was a rider coach to Ana Carrasco (Kawasaki Provec WorldSSP300) throughout 2021, will compete in the test as a driver in the Side-by-Side category (SSV T4) with a UTV specially adapted to his needs, with the number 447.
Some of the financial support for Lascorz's registration in the Dakar comes from a crowdfunding that starts on 10th December. The campaign will help pay for the competition and the specific needs of Joan. Through the fundraising, the team hopes to be able to take a personal assistant, a specialised physiotherapist or an adapted motorhome, and also financially help Joan himself.
Joan's experience in the Dakar will also serve to finance development of new technologies for adapted vehicles through the 17Foundation foundation – which promotes recreational activities for people with spinal cord injuries. A new generation bucket in his vehicle, the specific controls for use with reduced hand mobility, or racing overalls with a catheter for physiological needs, are some of the prototypes to be evolved in this Dakar 2022.
Talking about the new challenge, Joan Lascorz said: "We're really looking forward to starting the Dakar. It's a challenge I have wanted to face for many years. We already have the material shipped with the Buggy Masters Team and everything packed, so I'm looking forward to the date. I want to thank all those who have trusted in this project and make possible go to the Dakar, sponsors and team, KOA Center for the preparation and all those who join this project via Verkami. We'll do our best in their honor."
Lascorz is not the only ex-rider who will be at the 2022 Dakar Rally in Saudi Arabia, as 2011 World Superbike Champion Carlos Checa joins the line-up, as does ex-STK1000 Cup runner-up and multiple MotoGP™ race winner, Danilo Petrucci.
Watch all of the 2022 WorldSBK action in style with the WorldSBK VideoPass!