"It's an honour to both" – Frankie Chili on Razgatlioglu vs Rea rivalry, favourite WorldSBK memories
Thursday, 18 August 2022 09:56 GMT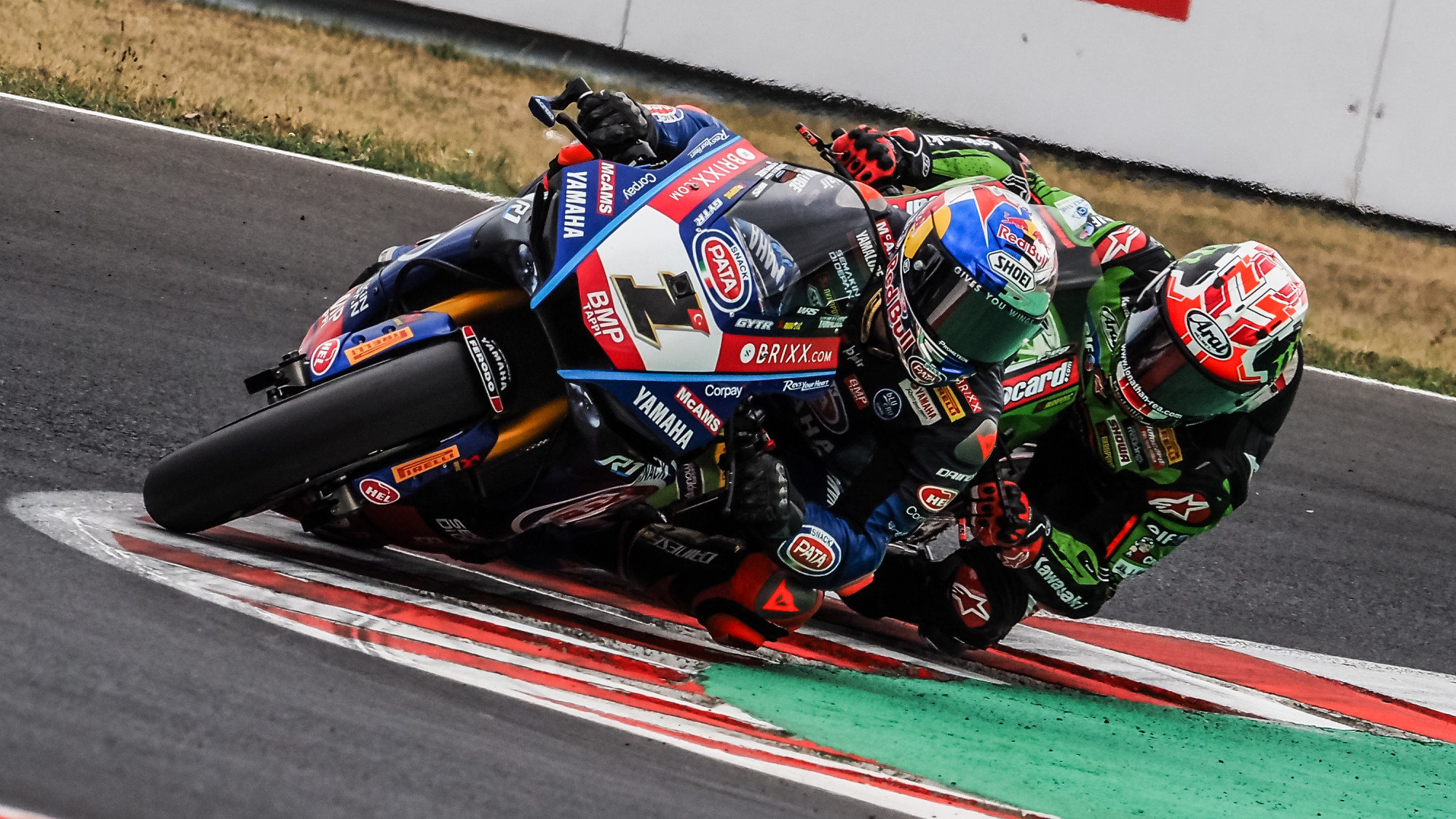 One of the fans' favourites in his time, Pierfrancesco Chili talks all things 2022 and gives highly emotional flashbacks of his career and how his life is now
The 2022 MOTUL FIM Superbike World Championship has been explosive but now with the summer holidays well underway, we thought it would be a good time to catch up with a legend from the past. Frankie Chili has seen it all and he gave an overview of the 2022 season thus far, his most iconic WorldSBK moments and how he "started to be Frankie again" following his Parkinson's diagnosis.
2022 SO FAR: Razgatlioglu vs Rea, the prospects of the Italians and WorldSBK's growth
Talking about what he'd seen so far, Frankie was impressed with 2022: "I watched some rounds in 2022 and Toprak Razgatlioglu had a very good setting on the bike; he's strange isn't he?! However, it works! Jonathan Rea tried his best to win at Donington Park race and Ducati maybe don't have the best memories from 2019 with Bautista, when he crashed and lost a lot of points. In Race 1, he crashed again, so maybe he tried to remember what happened three years before!"
The 17-time race winner also shared his thoughts on the intense battling and rivalry with Razgatlioglu and Rea, with 2022 seeing a continuation of the pair's duels from 2021: "In the battles, it's an honour to both. Razgatlioglu is young and is pushing hard; he rides strange but finally, he's fast! Also, for Jonny, he has already won six World Championships and it can be easier to slow down but he is also working very hard and is still very fast."
Talking about the Italian prospects, Chili wasn't convinced that they've made the step to fight consistently at the front and for the title at this stage: "Not yet! Axel has made a good job whilst Michael is in the factory team again, Bautista's a little bit faster than him, so it's not good for him and he'll be suffering a little bit. Locatelli is quite good on the Yamaha, but he has Toprak on top. I see some Italian riders but up to now, it's not 100% possible to win at each round. Maybe occasionally, they win a race but not consistently like Toprak or Jonny. I don't know Michael too well, so I can't suggest a change for him without knowing the reason why he's not able to make the step. I just see the final result."
Discussing WorldSBK's growing fan base and the return of the fans post-COVID, Chili said of his enjoyment in seeing it, as well as the Superpole Race being exciting: "I feel something like that. I also like the Superpole Race on Sunday morning, even though I don't think I'd prefer it if I was racing! To watch, it's a lot of fun! I think the world has changed a lot after the economic collapse and people had a problem to buy a bike, so WorldSBK lost a bit. However, now, it's come back!"
FLASHBACKS: Misano 2004, Monza 1996 and more
No chat with Frankie is ever complete without a flashback to one of his many great race wins, and this time, we talk about his last one in incredible mixed conditions at Misano: "It was absolutely incredible for some reasons. Carl Fogarty came up to me on the grid and asked me what I thought about the choice and I said to him, I don't know and that I'll decide with five minutes to go. I looked at the sky and feel the wind and say, 'OK, it's time to play!' I wanted to try the intermediate tyres and you should've seen the look on the mechanics faces when I said that with five minutes to go. He said, "are you sure?", and I replied, "yes, I am sure!". When I took off the tyre warmers at the start, Davide Tardozzi was close to my bike and when he saw that I had an intermediate rear, he ran to James Toseland and Regis Laconi and told them, but it was too late by then!
"The week before, my grandmother died and she was my first fan and she was 94. She always used to say, 'go slow but win'. When I got ahead of everyone, I thought I was the leader but I crossed the line and saw my pit board saying 'minus 15 seconds, 10 laps to go' and I said, 'woah, I lost one!'. Only a second after thinking, from the sky, my grandmother said 'push' so I pushed hard and in the middle of the last lap, I joined Laconi and I overtook him and won the race. On the podium, he said "I knew you were coming, f*****g b*****d."
Whilst Chili would for one reason or another never win another race, he was a title contender and led the way to Monza, although the highs of his previous home round at Misano turned into lows this time around in northern Italy: "At Monza, we had two engines break on us and the fans were angry with the team, but it was not our fault. Our chance to have a new engine every race was impossible; it was too expensive for our team. It's done and I don't want to cry because of that."
Talking about his move to WorldSBK after time in the Grand Prix paddock, Chili remembered more iconic moments: "1996 was better; when I won at Monza against Carl Fogarty and Aaron Slight, I had a broken right hand and broken left foot, making it hard for me to change gear. I went off track at the second chicane and lost the lead on the last lap; Troy Corser also tried to pass me, but I pushed him out a bit. After Lesmo 2, I said to myself, 'OK, now I go for the win!' and then after Ascari, I was close to the two Hondas and they defended too much into the Parabolica which was a big mistake. They didn't have good speed so in the middle of the Parabolica, I overtook Fogarty and then I picked up the slipstream with Aaron Slight and I won it! That was a fantastic race and gave me a lot of adrenalin; it was a real victory in my style!"
LIVING WITH PARKINSON'S: "I've started to be Frankie again… the fans were my power"
Finally, Chili spoke about he was feeling himself, following his announcement of having Parkinson's disease two years ago: "At the moment, I take it day by day and keep working. I like to stay at the beach and I'm thinking again to have a programme; in the first two years, my reactions weren't so good, but after two years, I said 'what do I have to do? Am I waiting to die like this? No.', so I've started to be Frankie again.
"It's harder because I get tired quickly, but I still manage to be active. I didn't want to calm down, I'm still working on projects with houses and apartments and that keeps me busy and motivated. I have apartments to rent, the beach to manage and that is perfect, but it's not enough! I don't want to stop! I'm still thinking to improve them. Some fans came from England and the Netherlands to visit me, and they are surprised about how I manage the beach! When they said something to me about the races, some start crying and say, 'thank you for everything you did in your sports career' and that makes me emotional. I did good things in sport for the fans, and the fans were my power; after the engine, it was the fan who gave me 10% more."
Enjoy WorldSBK LIVE in 2022 and relive classic races, all with the WorldSBK VideoPass, now 50% off!