Hobelsberger joins Kallio Racing for 2022 WorldSSP campaign
Thursday, 2 December 2021 12:02 GMT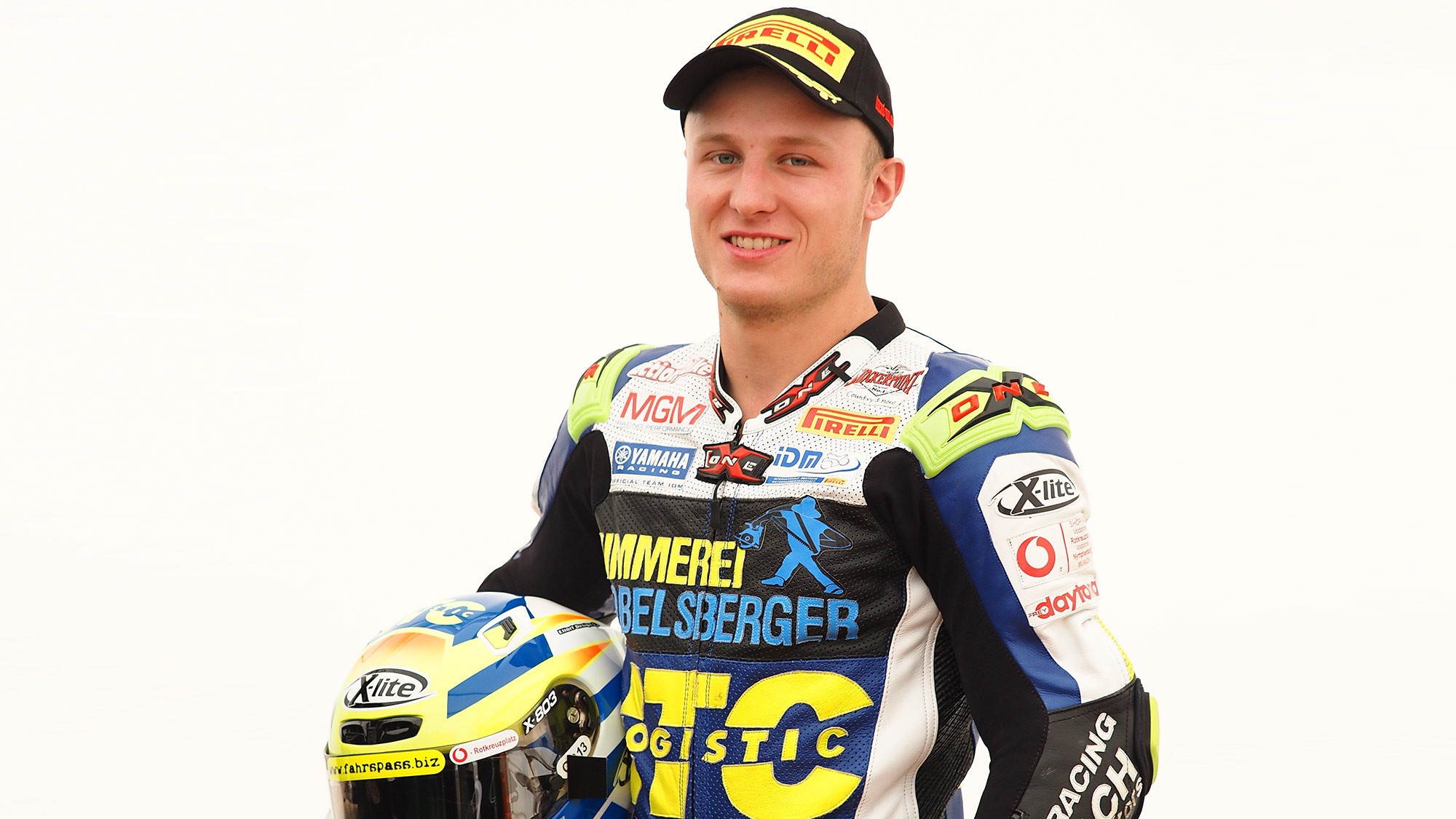 The German rider has taken part in WorldSSP since a debut in 2019 and will now link up with Kallio Racing for 2022
A fourth campaign in the FIM Supersport World Championship beckons for German rider Patrick Hobelsberger as he links up with Finnish team Kallio Racing for the 2022 campaign. Hobelsberger will be able to add to his 19 races that he accrued over three seasons to his tally next season as he secured a seat with Kallio Racing for next season.
Hobelsberger's first race in WorldSSP came in 2019 at the Misano World Circuit "Marco Simoncelli" before he returned full-time in 2020 and finished 25th in the Championship with six points; five of which came in the first race of the season at Phillip Island. He competed in five races in the 2021 season and scored points in three of them as he almost doubled his tally from 2020 in his 2021 campaign.
He has also competed in his native Germany in the Supersport class in 2018 and again in 2021, winning the title this year with 250 points, 76 clear of his nearest rival. He took seven wins out of a possible 12, including four in a row, as he stormed to the domestic title. With a title under his bag, Hobelsberger will now return to WorldSSP for a full season as he looks to add to his success in Germany.
Hobelsberger said he was full of "really great feelings" ahead of his move to Kallio Racing. He said: "I'm joining the Kallio Racing team with really great feelings. I've always admired Sandro Cortese, and it really feels amazing to join the same team where he was too. I've got pretty big goals for the season ahead. I am working very hard to achieve them; I train on a pushbike almost every day, and on a motorcycle as well. I want to get the season started in the best possible way. It would be great to start within the top ten. I think at Most, and Barcelona I have a chance to finish on the podium and that's my biggest goal. To be honest, I really believe this is possible if only I can get the qualifications to succeed, as starting from mid-pack has always been a bit problematic for me."
Team Manager, Vesa Kallio, added: "Great to have Pax join our team! We've talked with Pax before and now a good chance opened up for next season to start working with him. Pax is a tough trainer and in very good shape, so now we just need to focus on the right things and getting the most out of the rider. I think we're going to achieve good results! Now we will build the bike to suit Pax, and we look forward to the first tests with him! It will also be interesting to see how future rule changes will affect the competitiveness of teams and riders."
Follow all the action from WorldSSP in 2022 using the WorldSBK VideoPass!