2022 IN REVIEW – Honda's Camier: "The year's gone very well… we're quite confident we will keep progressing"
Friday, 9 December 2022 09:14 GMT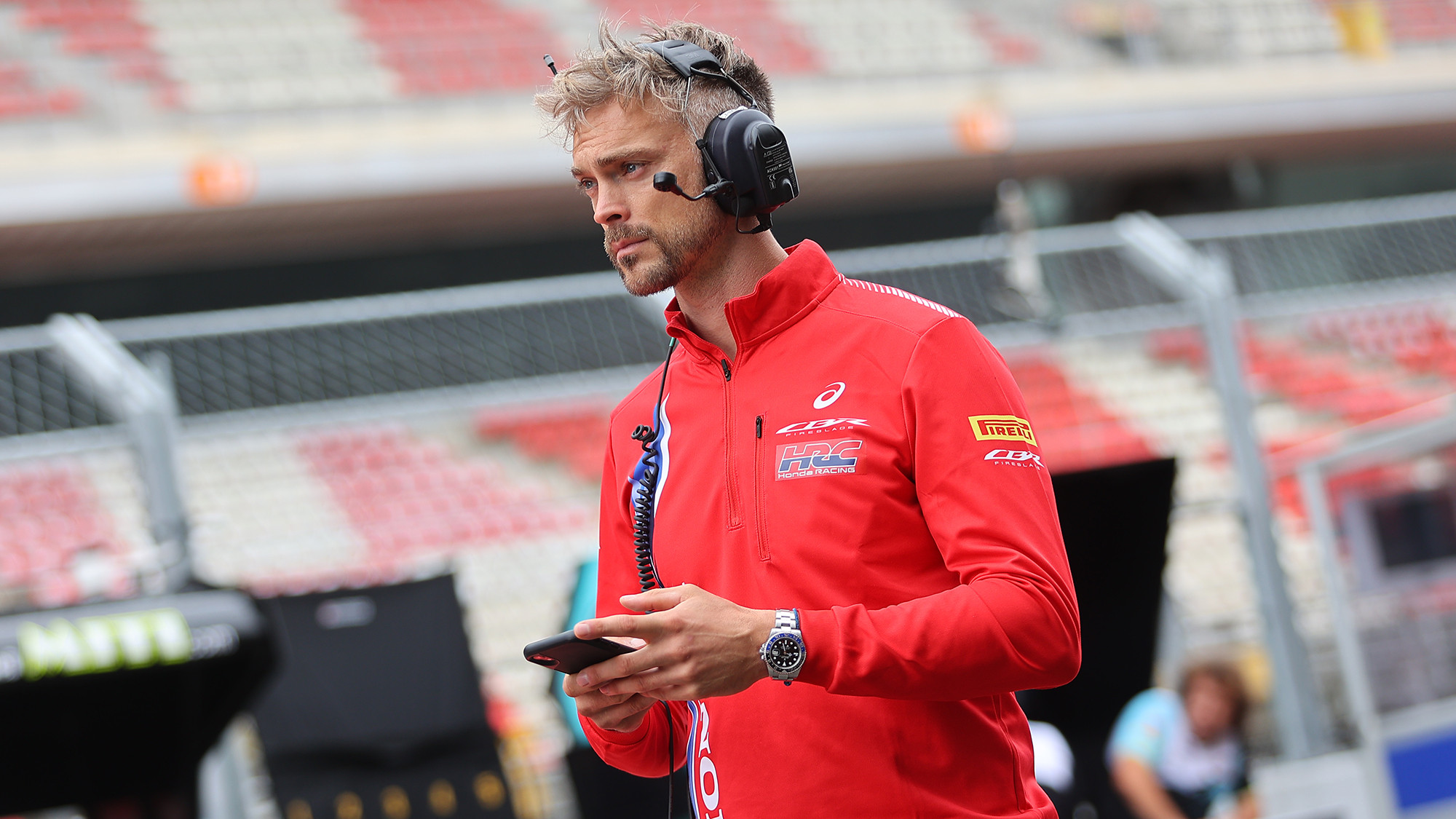 Team HRC took one podium and one pole position throughout 2022 after an overhaul of their rider line-up and bike components for this season
Big changes came to Team HRC for the 2022 MOTUL FIM Superbike World Championship season, with two rookie riders and changes to both the suspension and brake providers for the Japanese manufacturer. Iker Lecuona and Xavi Vierge joined the team for 2022 and scored one podium and one pole position between them, with both riders finishing in the top ten of the Championship, and Team HRC's Team Manager, Leon Camier, reviewed the season as a whole after racing had concluded in Australia.
Looking at the whole 2022 campaign, Camier discussed the arrival of Lecuona and Vierge into the team as well as the decision to switch providers; a decision which was first revealed in pre-season testing. The team's one podium came courtesy of Lecuona at Assen in Race 2, as he took advantage of drama ahead of him to finish third, while he also took the manufacturer's first pole position in WorldSBK in six years.
Reviewing 2022 and discussing Honda's progress, Camier said: "It's been definitely a lot of progress. With two rookies, we were confident they could come in and perform well but also the base of our package became a lot more stable this year, I would say. There were quite a few changes, as we know, from suspension and brakes and these things which were quite a few unknowns. Our idea was to do it now and try and progress and to develop everything for future profits. In general, I think the year's gone very well. We were really fast many times with both riders. Many top sixes and a podium; it was a little bit gifted, but we had to be there to fight for it anyway. In general, I think it's been a good year and we're quite confident the future will keep progressing. It'll take time for sure. It's not something we turn around in one day. Japan are working hard but they're not super-fast to make changes always and, when they do, they want to make sure it's to the right way. It's a bit of a philosophy from them. We'll keep making progress and we will arrive with a package that we can be consistently competitive with."
Honda and BMW were the two manufacturers to receive the newly introduced super concessions system for this season, allowing them to make a chassis change by accumulating concession points through their results. Camier discussed this at the end of the campaign as well as looking ahead to Honda's development path and how the engineers at the track and those in Japan are working to get the best out of the CBR1000RR-R.
Camier added: "The super concession thing is a slow burner. It's not that you get one thing and, all of a sudden, you're going to be competitive straight away. There are so many moving parts to a team. Teams have been in this paddock for 15-20 years and it takes time for you, as a team to get there. We're the third year as a team. There are many little parts we need to keep improving in the team and on the bike as well. It's a new bike. With the first year of Covid, nothing was really done. Last year and this year there's been good progress. The hard part is the last part and that's where we are now. For us, as HRC, we have to keep working on our own project and focus on our own issues and things we know we can improve. That's the goal. It's important to have a little bit of time off over Christmas to reflect and we already understand quite a few things where we need to go to improve which is important. We will have lots of meetings and discussions over the winter to see how we, as a team, can improve."
Camier has now completed his second season as Team Manager at the Japanese manufacturer's factory team after coming in for the 2021 season. After overseeing so many changes to the team in a short space of time, Camier also looked back on his journey at the helm following his own riding career, believing it to be a job where he is learning constantly and every day throughout his time in charge,
He said: "It's been a constant learning, every day! I've honestly really, really enjoyed it because it's a completely new world. There are many points to it, it's not just me stepping in and doing what I think needs to be done. There's a lot from Japan that we always take into consideration, their views and expectations on things. It's very important. We're working on the communication between technicians here and in Japan. It's not a simple situation. It's a lot of responsibility to jump into straight away and it's never ending learning. It's a work in progress all the time."
Re-watch some of Honda's incredible moments from the WorldSBK archive and get ready for 2023 using the WorldSBK VideoPass!