#1000DucatiPodiums Fogarty hails "dominant" achievement, talks "special" 1994 and 1995 seasons
Tuesday, 2 August 2022 05:40 GMT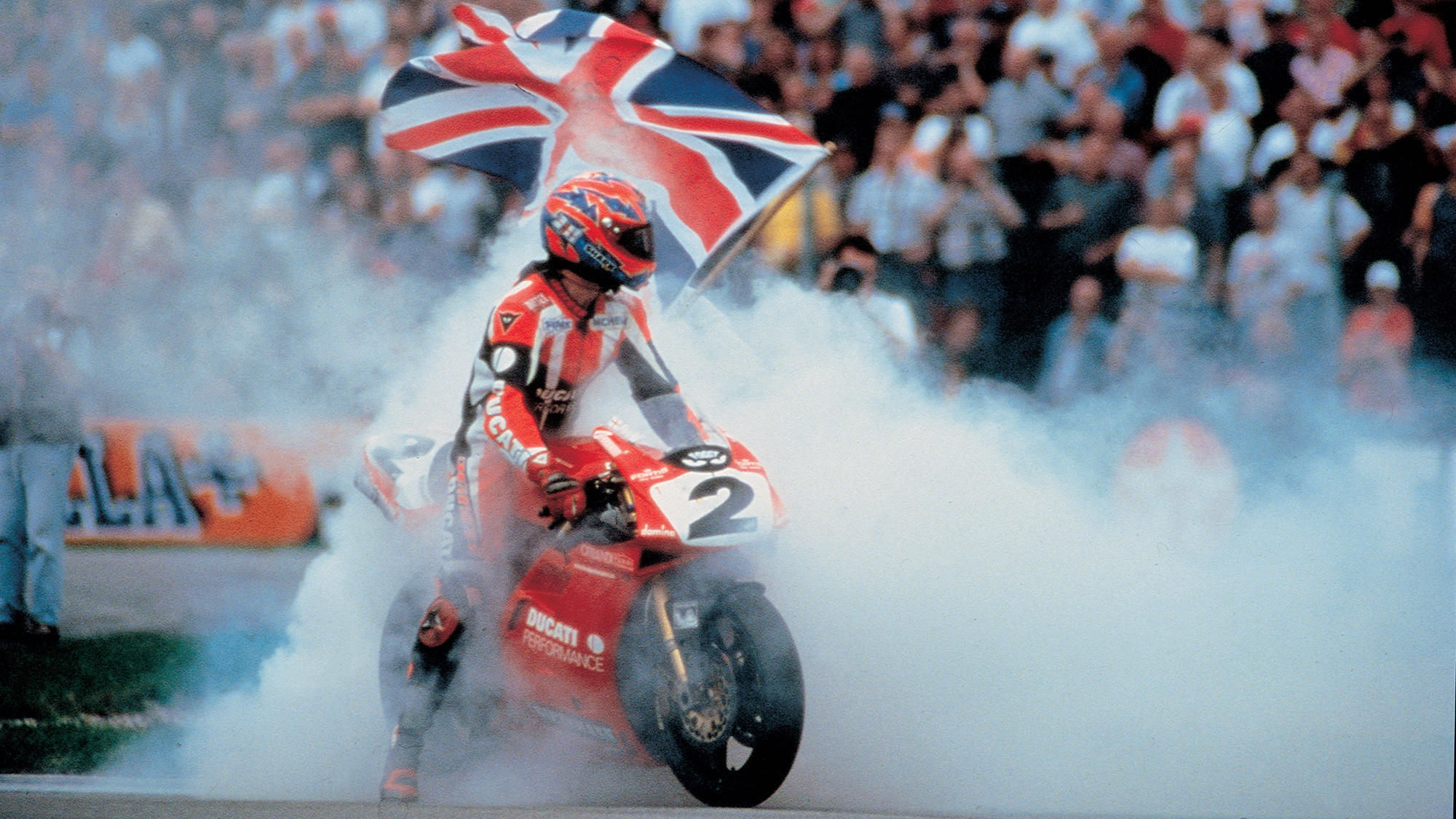 The rider with the most Ducati podiums, Carl Fogarty sits down to talk all things 1000 podiums related, whilst he also looks back on his career and shares his favourite Ducati moments
Ducati hit a major sporting milestone on Saturday at Most in Race 1, as they made it 1000 podiums in the MOTUL FIM Superbike World Championship. Championship leader Alvaro Bautista (Aruba.it Racing – Ducati) ended the Italian manufacturer's wait for the landmark achievement in style, sealing victory – his first at the circuit – on his race debut with Ducati at the circuit.
Names from far and wide have reacted to Ducati's 1000 podium success but one rider stands out. The most successful rider in the history of the manufacturer in WorldSBK and the second-most successful rider of all-time, Carl Fogarty, shared his thoughts on a massive achievement and casted his mind back to some of his own special memories with the manufacturer.
"Ducati have been pretty much dominant in all WorldSBK years and it's hard to believe they've not won a title since Carlos Checa in 2011; the Panigale hasn't won a world title yet and it came to racing in WorldSBK in 2013. You think of Ducati and you think of WorldSBK; what can you say? It's incredible – they were the best bikes and best manufacturer for me. I'm back with them now, as an ambassador for the Ducati Manchester Group, one of the biggest bike dealers in the world. So I'm under the Ducati umbrella a bit, doing things with Ducati week and Ducati UK, so it's nice to be back home, where I belong, and the 1000 podiums is incredible."
In his time at Ducati, Carl Fogarty became a legend for them, as well as a sporting legend in the United Kingdom and Italy. Four WorldSBK titles in six seasons all came with Ducati and despite switching to Honda in 1996 and then moving back to Ducati in 1997, 'Foggy' soon reclaimed the title in an epic 1998 season before going on to dominate in 1999. However, his special memories come from his first title in 1994 as well as his famous – and unmatched – two British doubles in 1995. In his tenure, Fogarty took some 100 Ducati podiums and 55 wins.
"I should have probably won the title in 1993 but then, with my main rival being Scott and the last round in Mexico being cancelled – I probably wouldn't have won it anyway," reminisced Fogarty, who missed out on a chance to fight for the title in 1993 when the scheduled Mexican round was cancelled after Friday Free Practice. "The prospect of going and winning it the year after, despite breaking my wrist earlier on in the season, and in the last race of the year on the other side of the world in Australia… I just thought 'oh God', I couldn't have faced losing it for a second year. It was very special and then to back it up the year after in front of the big crowds, doing the double at Donington Park AND Brands Hatch in the same season, they'll always be special for me."
Fogarty's career ended with Ducati but also rather unceremoniously, when he crashed into the back of Robert Ulm in tricky conditions in Race 2 at Phillip Island in 2000, the second round of the season. He went onto the grass the accident ended his career, although he remained present in the paddock. He started up the Foggy Petronas team which achieved podiums in 2004, whilst he's been a TV pundit from time to time as well as a regular fan at home.
Celebrate with Ducati on social media using the #1000DucatiPodiums hashtag and enjoy the action in 2022 with the WorldSBK VideoPass!