View the FULL schedule as WorldSBK returns to Misano!
Monday, 7 June 2021 08:05 GMT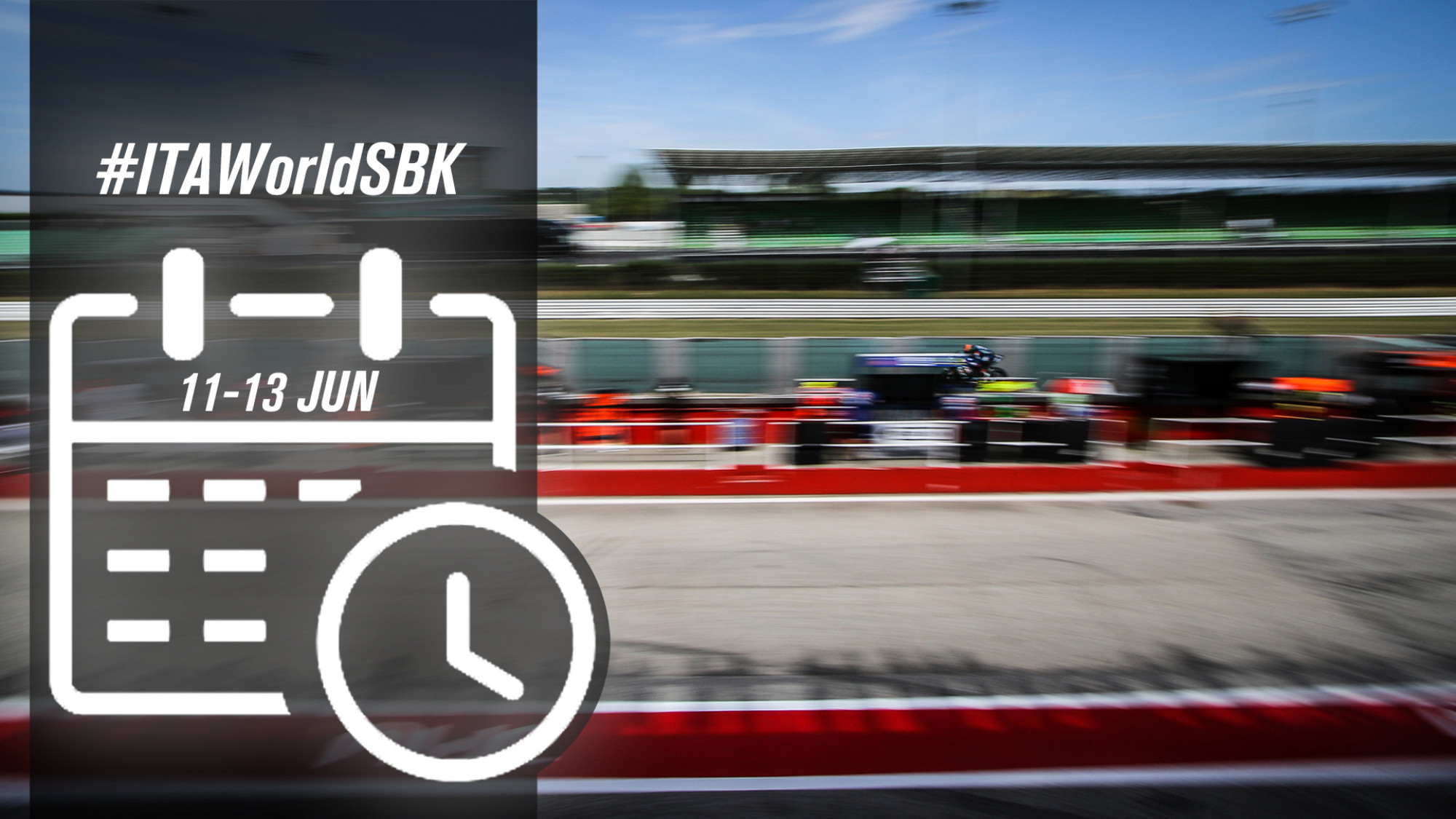 The Italian venue will once again host action from all three classes for the first time since 2019
Three classes are set to entertain when the MOTUL FIM Superbike World Championship paddock heads to the Misano World Circuit "Marco Simoncelli" for the Pirelli Made in Italy Emilia-Romagna Round. The event will feature the return of WorldSSP300, after that class did not compete at Estoril, as well as WorldSBK and WorldSSP classes back in action. Action begins on Friday at 09:45 Local Time (GMT+2) with the opening free practice session, with WorldSBK action starting at 10:30. On Saturday, the first of three back-to-back Tissot Superpole sessions kicks off with WorldSSP300 at 09:45, followed by WorldSSP and WorldSBK. Racing action starts at 12:45 with WorldSSP300 Race 1, WorldSBK Race 1 at 14:00 and WorldSSP at 15:15. Racing starts at 11:00 on Sunday after three Warm Up sessions, with the Tissot Superpole Race starting the action before Race 2 from all three categories getting underway with WorldSSP Race 2 at 12:30. The Yamaha R3 bLU cRU European Cup will also make its debut at Misano, with four sessions of action across Friday and Saturday.
You can watch every single moment of action from Misano using the WorldSBK VideoPass!
Friday, 11th June (all times Local Time (GMT +2))
Yamaha R3 Cup Free Practice – 09:00-09:30
WorldSSP300 FP1 – 09:45-10:15
WorldSBK FP1 – 10:30-11:15
WorldSSP FP1 – 11:25-12:10
Yamaha R3 Cup Superpole – 13:30-14:00
WorldSSP300 FP2 – 14:15-14:45
WorldSBK FP2 – 15:00-15:45
WorldSSP FP2 – 16:00-16:45
Saturday, 12th June
WorldSBK FP3 – 09:00-09:30
WorldSSP300 Tissot Superpole – 09:45-10:05
WorldSSP Tissot Superpole – 10:25-10:45
WorldSBK Tissot Superpole – 11:10-11:25
Yamaha R3 Cup Race 1 – 11:45
WorldSSP300 Race 1 – 12:45
WorldSBK Race 1 – 14:00
WorldSSP Race 1 – 15:15
Yamaha R3 Cup Race 2 – 16:15
Sunday, 13th June
WorldSBK Warm Up – 09:00-09:15
WorldSSP Warm Up – 09:25-09:40
WorldSSP300 Warm Up – 09:50-10:05
WorldSBK Tissot Superpole Race – 11:00
WorldSSP Race 2 – 12:30
WorldSBK Race 2 – 14:00
WorldSSP300 Race 2 – 15:15