Viñales Racing Team trains in France with MotoGP™ star Maverick Viñales
Friday, 29 January 2021 08:51 GMT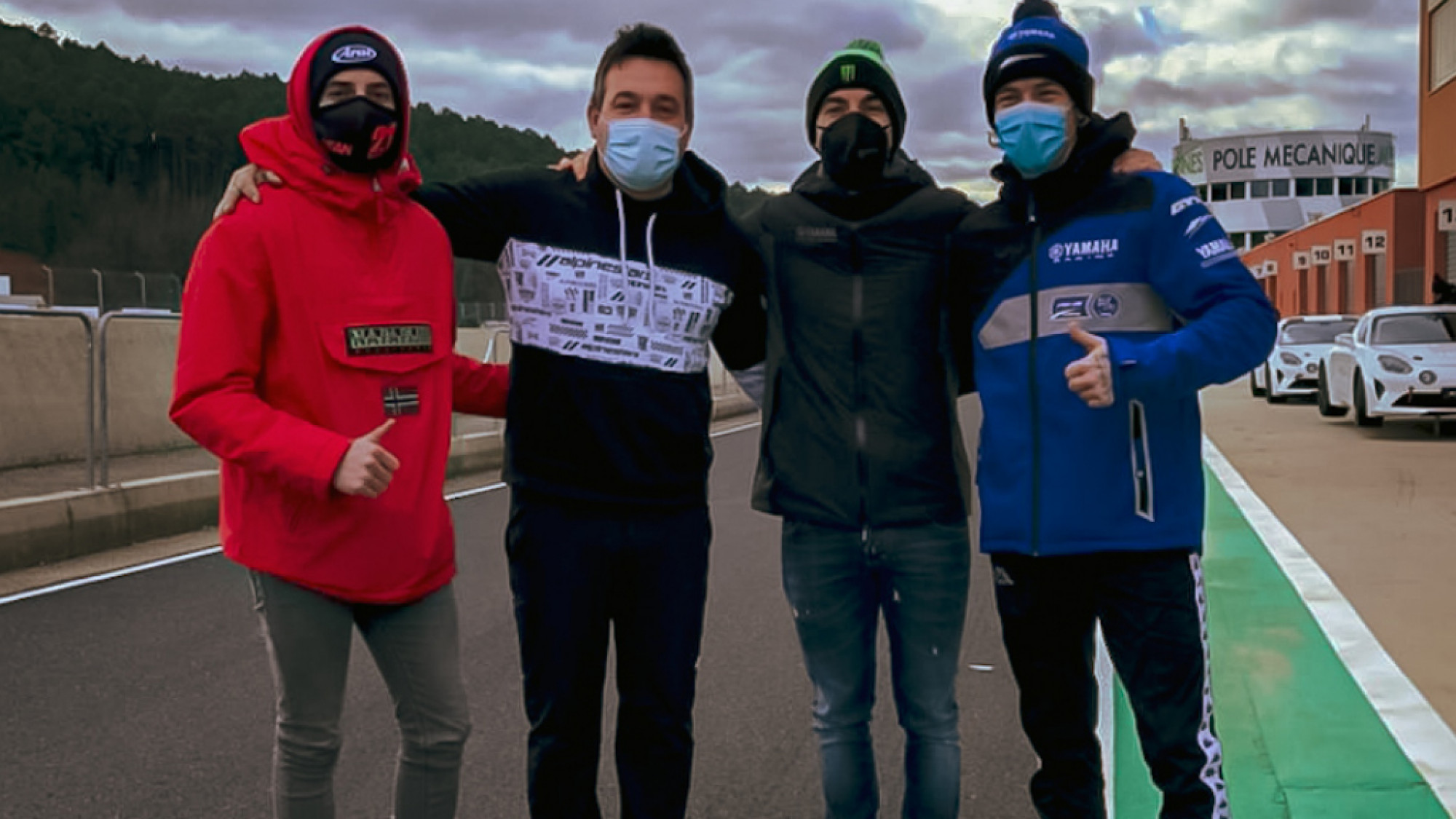 The new-for-2021 WorldSSP300 team started their preparations at the Ales Circuit in France as Sabatucci and Berta Viñales train with the MotoGP™ race winner
Preparations for the 2021 FIM Supersport 300 World Championship are underway up-and-down the paddock with Viñales Racing Team taking to the track for the first time at the Ales Circuit in France. Kevin Sabatucci and Dean Berta Viñales were both at the track alongside Team Manager Angel Viñales and MotoGP™ sensation Maverick Viñales.
The programme spanned three days in southern France and gave the team the opportunity to work together for the first time since plans were announced for a campaign in WorldSSP300. The testing was described as "intense" and "technical" as the team got to know each other in person.
Reacting to the three-day test, Angel Viñales said: "It has been an intense three days. In addition to getting to know each other and establishing a bond for the rest of the season, we have done a great technical job with the drivers, analysing each other's style and running some small details. Dean and Kevin are two great drivers and great guys, eager to work and learn. Maverick has been hand in hand with them and they ended up exhausted but very satisfied."
Kevin Sabatucci, who has experience of the WorldSSP300 class already, said: "I feel very well with the whole team, although I still have people to meet, as well as the Junior Team boys, but they are all very nice and time has flown by. Angel is already like a father, crazy, but a father. I am very happy to have been able to come to this training with my teammate Dean, with Angel and with Maverick, I have learned a lot. For me it is a dream."
14-year-old Dean Berta Viñales, who will turn 15 before the season starts at the end of April, added: "I am very happy, I have felt very comfortable on the bike and I have learned things from Angel, Maverick, Kevin and my grandfather that I did not know. We have done and will continue to do a great job."
Maverick Viñales was using the training days to help his preparations ahead of the 2021 MotoGP™ season starting in Qatar. He said: "We have done three days here in Ales, France and I'm really happy. I am very happy to be with the team working with both Dean and Kevin and my father. I think they have been three very important days to face prepare for the championship and there is a lot to improve. Great work and we will try to improve as much as possible to start in Qatar to the fullest."
Follow the action from WorldSSP300 in 2021 using the WorldSBK VideoPass!