Troy Bayliss: "It's never over until it is over… similarities to me and Colin"
Monday, 15 November 2021 07:03 GMT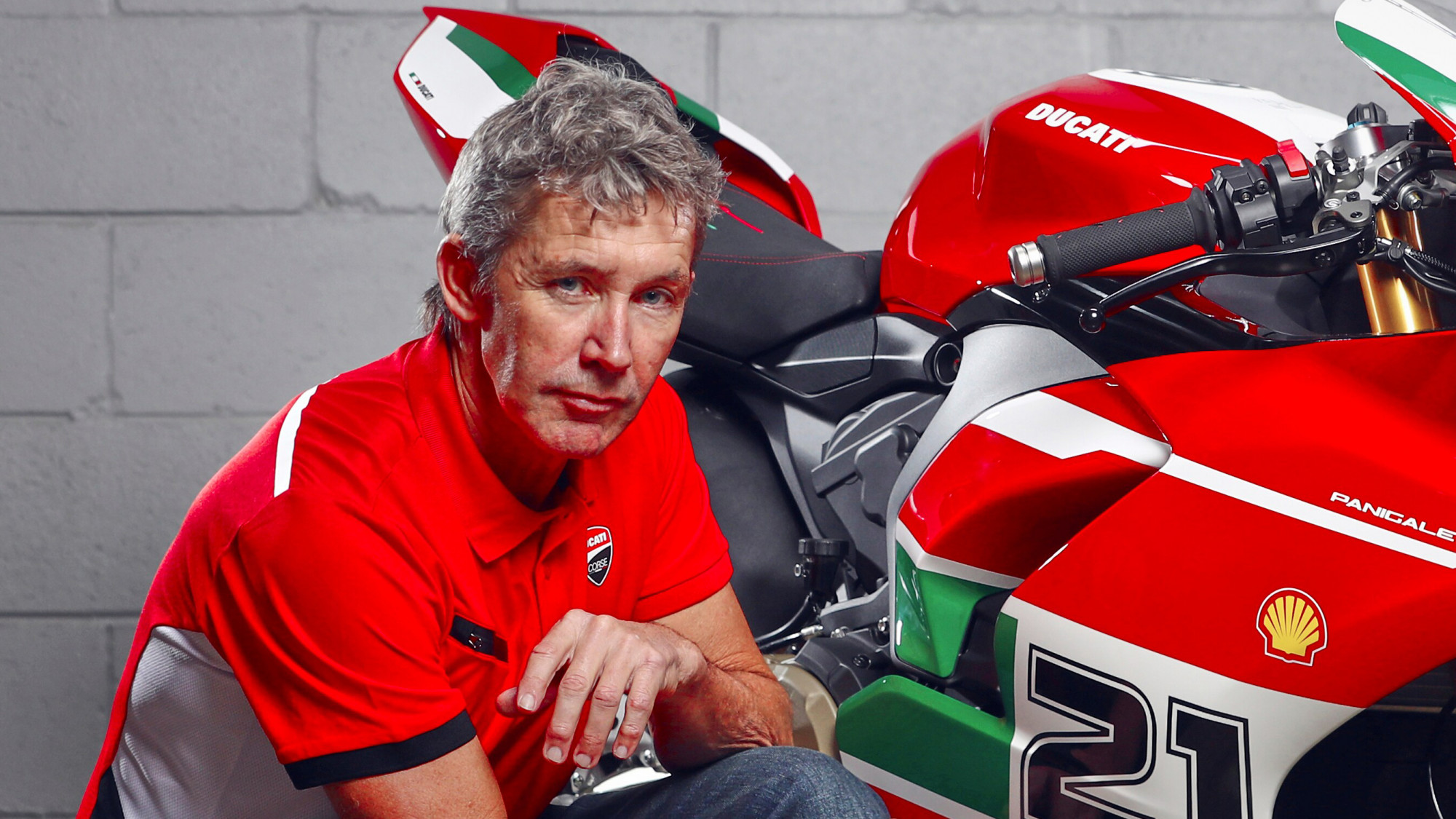 Three-time WorldSBK Champion Troy Bayliss says that despite the 30-point lead for Toprak Razgatlioglu, it's never done until the standings say it is
The 2021 MOTUL FIM Superbike World Championship is heading for the season showdown at the all-new Pertamina Mandalika International Street Circuit and the Pirelli Indonesian Round. Toprak Razgatlioglu (Pata Yamaha with Brixx WorldSBK) leads by 30 points over Jonathan Rea (Kawasaki Racing Team WorldSBK), with both set for another stunning weekend of racing. Three-time WorldSBK Champion Troy Bayliss shared his thoughts on the duel, comparing the rivalry to himself and Colin Edwards from the early 2000s and talking about Razgatlioglu being "undaunted."
Talking about the level of racing and the ferociousness of it, Bayliss said: "When you see the guys making so many passes like they have been, that's pretty hard to do that. Even when I look back at when I was racing, the passing isn't as hard as it is now. Back then, it was just a normal pass, like a block pass or something like that, but now it is happening at places you don't really expect; they must be right on the limit. Toprak's style shows that he's very determined and everybody loves to see what he does on the brakes, he's basically like an acrobat. He's got pretty of talent and he's pretty skillful; he can obviously go round the track fast, but he can do plenty more than just that."
Looking at the rivalry, Bayliss said there were some similarities to his one with Colin Edwards: "Apart from Redding and Rinaldi who have been there occasionally, it has been mainly Toprak and Jonny who go to each race weekend knowing that they're racing each other. There are some similarities to me and Colin that is for sure. I'm sure there's a rivalry, there has to be, but then that goes beyond them too and into the teams, because the manufacturers want to win the Championship too. It comes down to business and the guys are there to win. I'm sure they're not best mates!"
Razgatlioglu is in a commanding position, but Bayliss says it will bring added pressure: "Toprak looks like a real confident guy, and he knows what he can do; he wants his first WorldSBK Championship and that will definitely bring added pressure. There's nothing better than when you start your year strong and then basically just try to continue it; there's nothing worse than try to come back from behind. It's best to get on right from the start, although I've seen big leads before disappearing in front of my eyes, but I'm sure Toprak is looking forward to the next one, the last one, in Indonesia.
"When you're at this stage in the title race, right on the edge of the taking the title, you think about so much stuff that you can't help but think about the title race. When it does happen, it is a relief! You understand that you can do it and then you get about two or three days of 'yes, I've done it' and then you're just thinking about the next one. Yamaha will be desperate to get one under their belt. There's pressure coming from everywhere, especially for the team to get this done.
However, Jonathan Rea has had to step it up for an "undaunted" Razgatlioglu: "As we know, Rea and Kawasaki have had a really good run and he's been the class act for many years. You can't take anything away from them, they've been unreal, but Jonny now is so fast and so smooth, but he's had to step it up as well because Toprak is just so fierce and undaunted, he just keeps coming at you."
Finally, Bayliss said it's won until it's done: "It's never over until it's over, Jonny's just got do what he can do; I'm sure he's going to put in a massive round, it's going to be great racing and I'm really looking forward to watching it. It hasn't been easy for them, their bike doesn't seem to have gone forward as much this year, so I don't think he's had it easy."
Watch the gripping 2021 #WorldSBKFinale with the WorldSBK VideoPass!