Toseland reveals all, Part 1: WorldSBK first years, 2004 teammate rivalry and a personal side to racing
Wednesday, 10 March 2021 10:09 GMT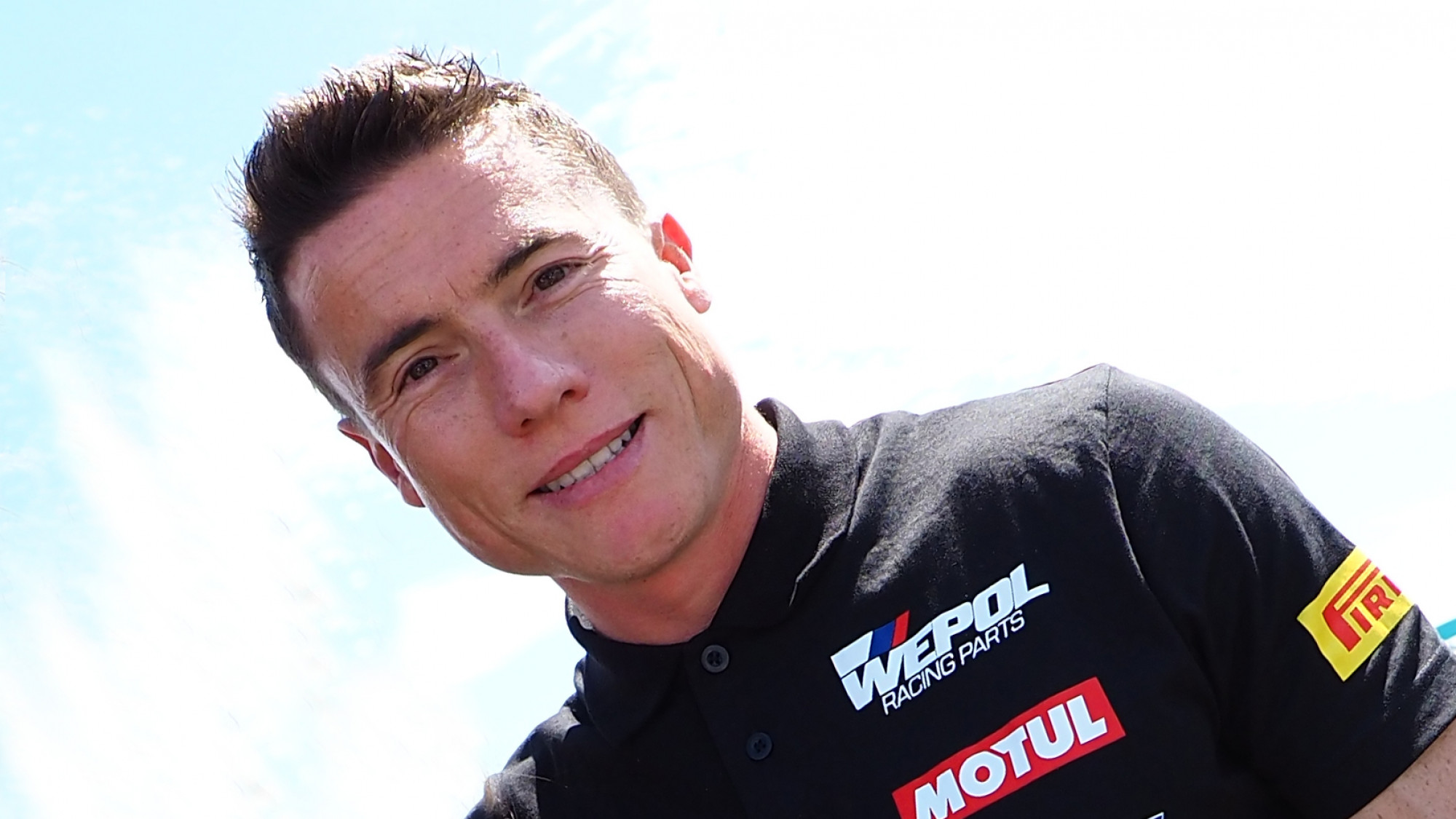 For the first time ever, double WorldSBK Champion James Toseland talks about signing to join World Superbike at 19, as well as dealing with a heated 2004 title battle
The 2021 MOTUL FIM Superbike World Championship continues to edge closer but, in the meantime, it is time to cast our mind back to another era of great racing. In the first of two parts, James Toseland – WorldSBK Champion in 2004 and 2007 – talks about the early years of his WorldSBK career and for the first time ever, opens up about his first year of WorldSBK but also his first title in 2004. From behind-the-scenes politics to intra-team rivalries, the British star takes us through the first part of his career in his own words; "I won the 2004 title against the grain."
Looking at the start of his career, Toseland reflected on being just a teenager with a dream: "I was 19 when I signed for WorldSBK at Donington Park in 2000, at the last BSB round. Neil Hodgson had won the title, but I'd had a big accident whilst testing at the Cadwell Park and broke my femur. I got a text from Colin Wright, the team manager for GSE Racing, and he asked to go to the team's truck, just after they took the title.
"I was on crutches at the time, but I left them in the hospitality of the team I was riding for, although I shouldn't have done any weight-baring. I thought, 'I can't go into this potential World Superbike job offer on crutches, it isn't a good sell' and I always remember getting to the office and after saying hello, 30 seconds he gave me some paper and it was a two-year contract as a teammate to Neil Hodgson in WorldSBK. He asked me how much I wanted, and I said I'd ride for free, seeing as I wasn't in a very strong negotiating position, but he soon said no – despite being completely shocked – and matched the money I was on before. And that was that."
Looking at how much he went on to learn, the first three years, 2001 – 2003, weren't a walk in the park for JT: "In those three years at GSE Racing, I was 13th, 7th and 3rd in the Championships. These days, not many riders would get a contract after finishing 13th and 7th but the team kept me on for a third year. There were times in 2001 where Troy Bayliss, Colin Edwards and even Neil Hodgson passed me and after three corners, I'd lost them. I thought sometimes, 'am I going to be able to be that fast?' and that's where the youngsters coming through the ranks become Champions, when they can cope with that level and learn to become that. Neil had moved on to the factory team and I had Chris Walker as a teammate for 2003, so I was out of Neil's shadow. I've got a lot to thank as to why I am the youngest WorldSBK Champion, especially from those three years."

Despite being the 2004 Champion, a humble Toseland looked back and said he was not at his best: "At the beginning of 2004, I was not the best of me yet. When you are in the factory Ducati team, you have to win, and their pedigree is all about that. In 2003 when I was still figuring it out, there were sometimes when many riders who could've done a similar job. Well, that's not good enough. You need to be special and show it. Other factors changed in 2004; after three years on Dunlop tyres, we switched to Pirellis in 2004. I wasn't the complete package in 2004 but I had a factory Ducati, the fastest, best built and most experienced team on the grid. I was really lucky to be in a team to counteract and combat the new tyres. By Assen, I'd figured it out and was able to win."
However, there was an unexpected surprise in store for James by the time they got to The Netherlands: "Also, by the time we'd got to Assen, I had used all of my engines or blown them up, so I was using my teammate's, Regis Laconi's engines. They also turned out to be faster. In fact, I had to change the rear shock because I had so much more acceleration. If I hadn't used up all my engines already in 2004 then I might not have won the title, as the advantage Regis was getting all year and that made me realise that it wasn't me who had been slower."
"I won the Championship against the grain and I wasn't Ducati's preferred choice, especially with the French market," Toseland continued. "There were no celebrations as we had to respect the other side of the garage, and it was the first time that Ducati had really gone into the last race with both factory bikes from one team in with a chance. I took it personally, and it was rollercoaster of emotions about the journey of getting there and I wish that some people could have seen that who are no longer with us.
"Since that day, October 3rd, 2004, two days before my 24th birthday, the psychological difference for me versus Laconi and Noriyuki Haga – who was also in the fight for the title – has been huge. For Laconi, that was his last chance of the title. I remember how upset Ducati were that weekend, about Regis not serving up what was supposed to be. I can't imagine what he must have felt like going into the winter, especially with me winning the title and him not really respecting me. For someone to beat you who you don't really respect, is hard."
Despite his 2004 success, Toseland only continued with Ducati for one more year, with a negative vibe now hanging over him: "As much as I won the title, Regis lost it. With how much quicker he was, he should've put me out the game in the final three rounds and he knows that as well as I do. I went into 2005 realising the vibe, although the year was hindered by a massive crash in Qatar and also because we struggled with the traction control. I got back up to speed halfway through, but it was too late after everything that had happened, but I still finished fourth in the Championship. That wasn't good enough in the factory team and I lost my job. I didn't expect Ducati to keep me on just because I won the title and especially after I finished fourth in 2005, but during the two years, I never felt like my face fitted."
Make sure to stay tuned for a highly anticipated Part 2, where Toseland talks his life after racing, the feeling he got on track and much more.
Enjoy the 2021 World Superbike action with the WorldSBK VideoPass!