Top 10: classic Phillip Island WorldSBK thrillers… Part 1
Tuesday, 23 February 2021 10:12 GMT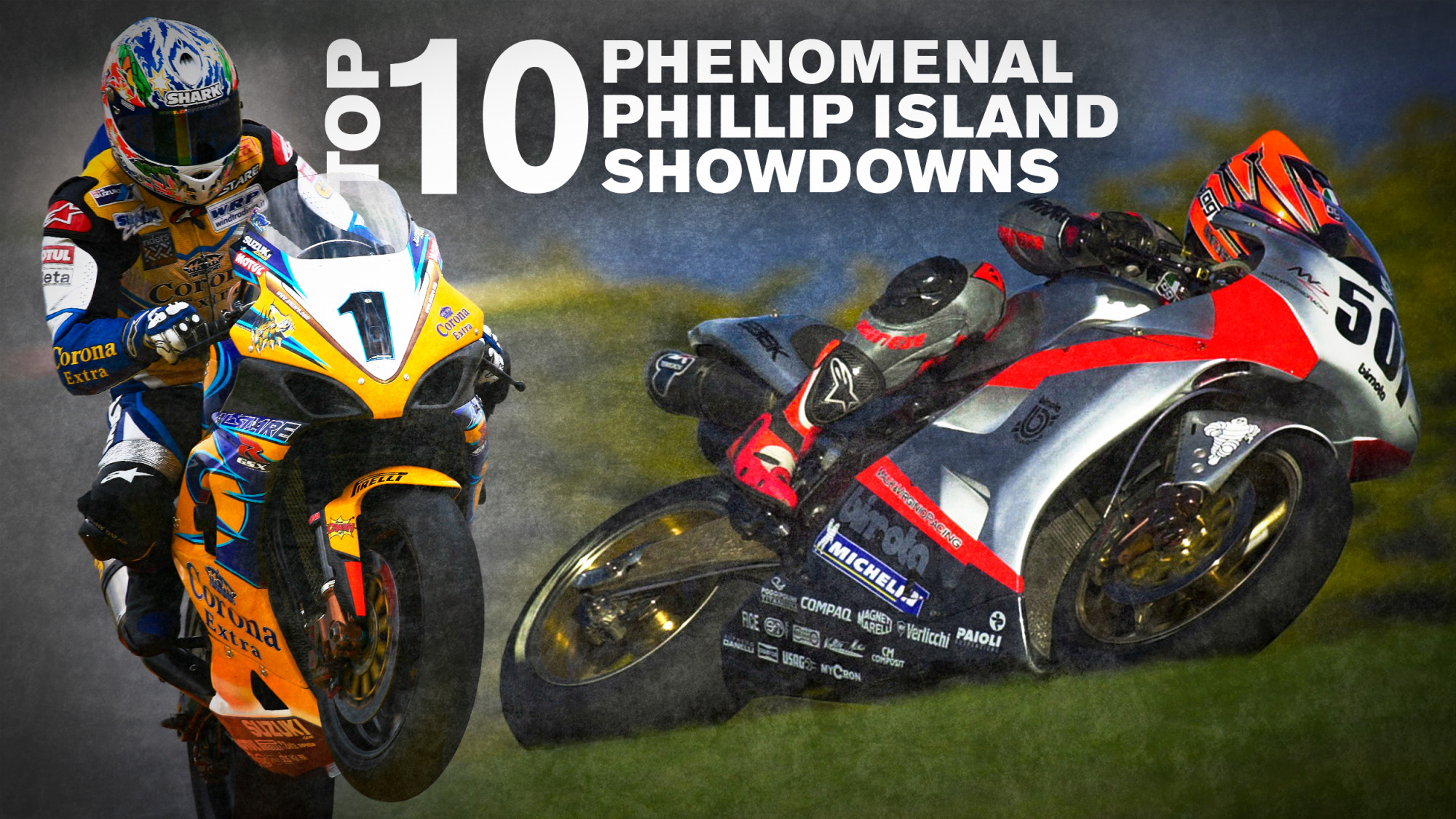 From stunning domination to final lap plot twists and home wins, Phillip Island have given everything
The 2021 MOTUL FIM Superbike World Championship is on the horizon, although usually at this point in February, we'd be enjoying a barn-storming season-opening round at the Phillip Island Grand Prix Circuit. We're celebrating the iconic venue as part of our week of Australia and in tribute to some of the best races, we've listed our favourite Phillip Island classics, starting with Part 1.
10.) Corser beats Fogarty in a final lap thriller: Race 2, 1999
The 1999 World Superbike season had only just begun but in round two, we were about to enjoy the then-closest finish of all time. Teammates Troy Corser and Carl Fogarty were going head-to-head on the final lap of Race 2 at Phillip Island and the final half a lap would be a stunning spectacle. Both made mistakes, costing each other time and into the final corner it looked like 'Foggy' had it in the bag, but a stunning run down the straight gave Corser the verdict by 0.005s, for a perfect home win.
9.) The crocodile's final victory: Race 1, 2006
2006 had only just started but by the time the paddock hit Phillip Island, there was already many twists to be had. Race 1 looked like it was Troy Bayliss' to lose, something he did – a rapid drop off in the closing stages allowed Troy Corser and Alex Barros to capitalise. Defending Champion Corser was up against Barros, and both were on the ragged edge as the tyres completely dropped off in the final few laps. Incredible defensive riding from Corser blocked Barros, enough to give him his final victory.
8.) 2016 starts with a Rea vs Davies classic: Race 1, 2016
2016 saw the usual Phillip Island season-opener be an absolute stunner, as Jonathan Rea was looking to start his title defence in style once more. But he was up against 2015 runner-up Chaz Davies, looking to go one better in the year ahead. On the final lap at Turn 10, Davies slithered through but Rea fought back around the outside at Turn 11, powering his Kawasaki round the final two corners to start 2016 in fine fashion with victory at a circuit he considers a second home.
7.) Gobert's shock domination: Race 1, 2000
The 2000 season would go on to be one of the strangest and most unpredictable seasons of all-time but the highlight of it was the unthinkable achievement of Anthony Gobert at Phillip Island. Race 1 was wet and from 16th on the grid, Gobert was able to show his wet weather prowess to hit the front on Lap 1. The astonishing thing was that by the end of Lap 2, his lead was 21 seconds. He took Bimota to victory by 29 seconds, one of WorldSBK's most remarkable races.
6.) Row four to the top step for Haga: Race 1, 2009

One of the greatest comebacks at Phillip Island took place in 2009, with Noriyuki Haga and Max Neukirchner going into a final lap battle having started down in 13th and 14th respectively. After pole-sitter Ben Spies was pushed of course on Lap 1 at Turn 2 by Max Biaggi, the race was a lottery as Haga and Neukirchner come through. On the final lap, Neukirchner led until a mistake at Lukey Heights allowed Ducati's Haga through, with 'Nitro' Nori holding on ahead of Suzuki's German star.
Check back tomorrow for Part 2, whilst you can also enjoy all of the World Superbike season in style in 2021 with the WorldSBK VideoPass!