Tito Rabat: "There is no choice but to be patient and calm"
Friday, 9 July 2021 09:59 GMT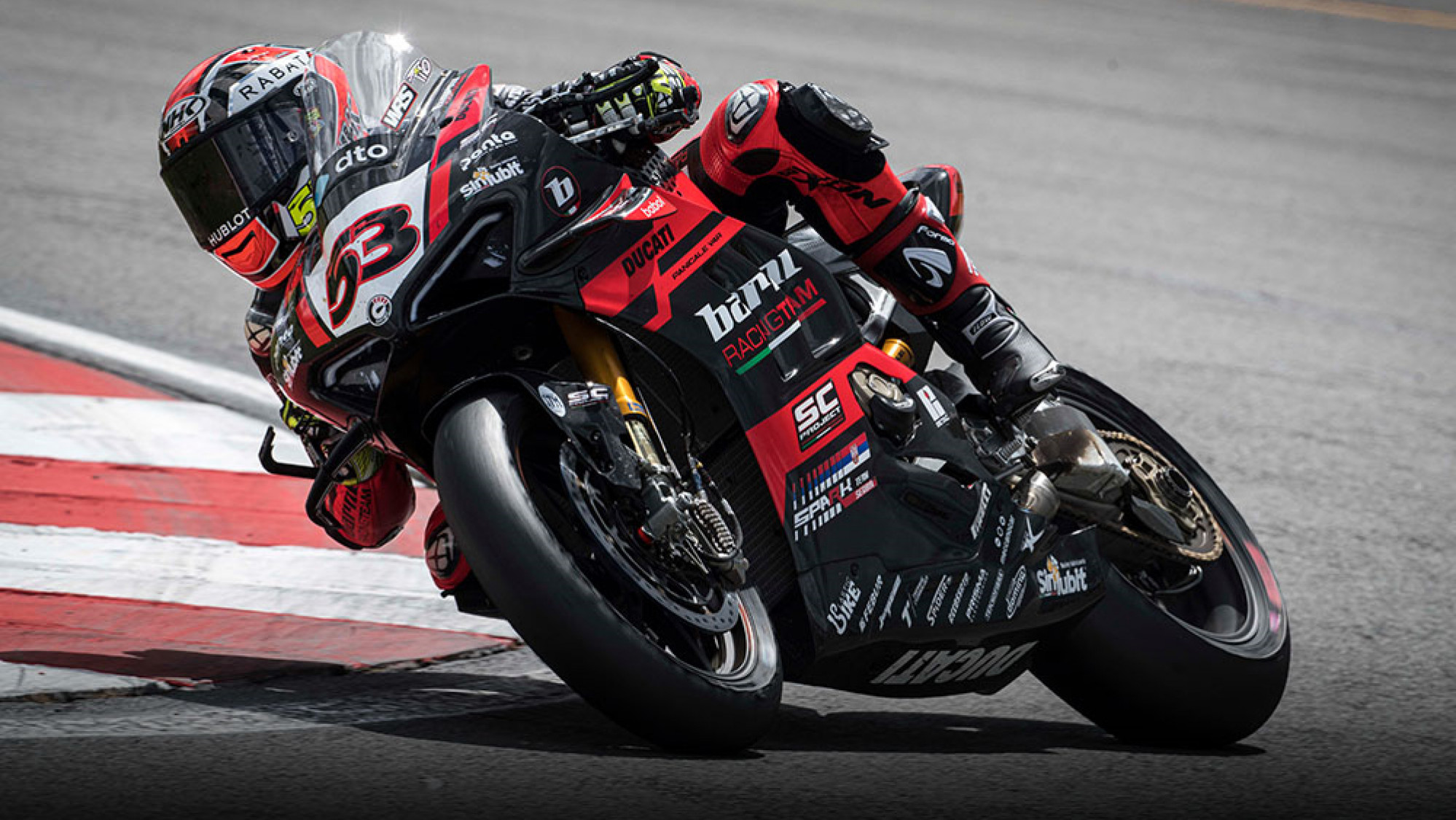 The Barni Racing rider left Donington Park with very little after two retirements in the opening races and a 14th in Race 2…
The 2021 MOTUL FIM Superbike World Championship hasn't been easy for Tito Rabat (Barni Racing Team), as he moves between determination and discouragement. It is no secret that the former MotoGP™ rider is upset by the difficulties encountered in his debut campaign in WorldSBK and the lack of brilliant results in the first Rounds of 2021. Donington Park wasn't the best event of the year so far for Ducati, but it was one that never really got going for Tito.
18th on the grid, Rabat had to retire in Race 1 with 10 laps to go due to technical problems with his Panigale V4 R. He had no better fortune in Sunday's Tissot Superpole Race, as he crashed on Lap 1. The two points obtained in Race 2 with his 14th position were a meager consolation for the 2014 Moto2™ World Champion, who did not hide his disappointment in the statements he made on Sunday afternoon: "There are few evaluations I can make, we have only been able to finish one race… I can't say much that is positive. The important thing is to stay calm and continue working."
The 32-year-old, who currently occupies 15th position in the Championship table with 18 points, also took stock of his career in WorldSBK after the fourth round of 2021. With a 9th place in Estoril as the best result of the year so far, Rabat clearly stated that things are not going as he expected since his arrival in the World Superbike Championship.
"At the beginning we started with a lot of problems and the last two tracks have choked us, I still don't understand why. We did a test at Misano which was much better, and here at Donington Park, you can't draw good conclusions. You have to wait a little bit, be patient and try to get the most out of each weekend."
"If we have to speak seriously, it is clear that it is being a bad start to the season, very bad; It's no wonder the work I do at home is reflected here on the track, and there is no other option but to arm myself with patience and be calm. The spirits? You get used to it over the years, if the results don't come, you find the motivation at home to get to the circuit motivated, you leave here trying not to leave unmotivated and continue. Above all, it is about having a lot of self-confidence because in the end it is the most important thing. I know that I go fast, and I am 100% of my possibilities in everything, and little else."
The next round of the Championship will be at the TT Assen Circuit, a track that Rabat knows well enough. The Barni Racing rider refuses to advance his expectations for that weekend: "I am not planning anything for Assen. I hope to arrive strong, as I have arrived here, to work calmly as I have worked here, and to continue with this mentality whether it goes well or badly. You have to try to put everything on the site. Keep trying whatever happens."
Find out whether Rabat can turn it around during Round 5 with the WorldSBK VideoPass!