Tech Dive: tyre talk never tires
Wednesday, 15 September 2021 05:30 GMT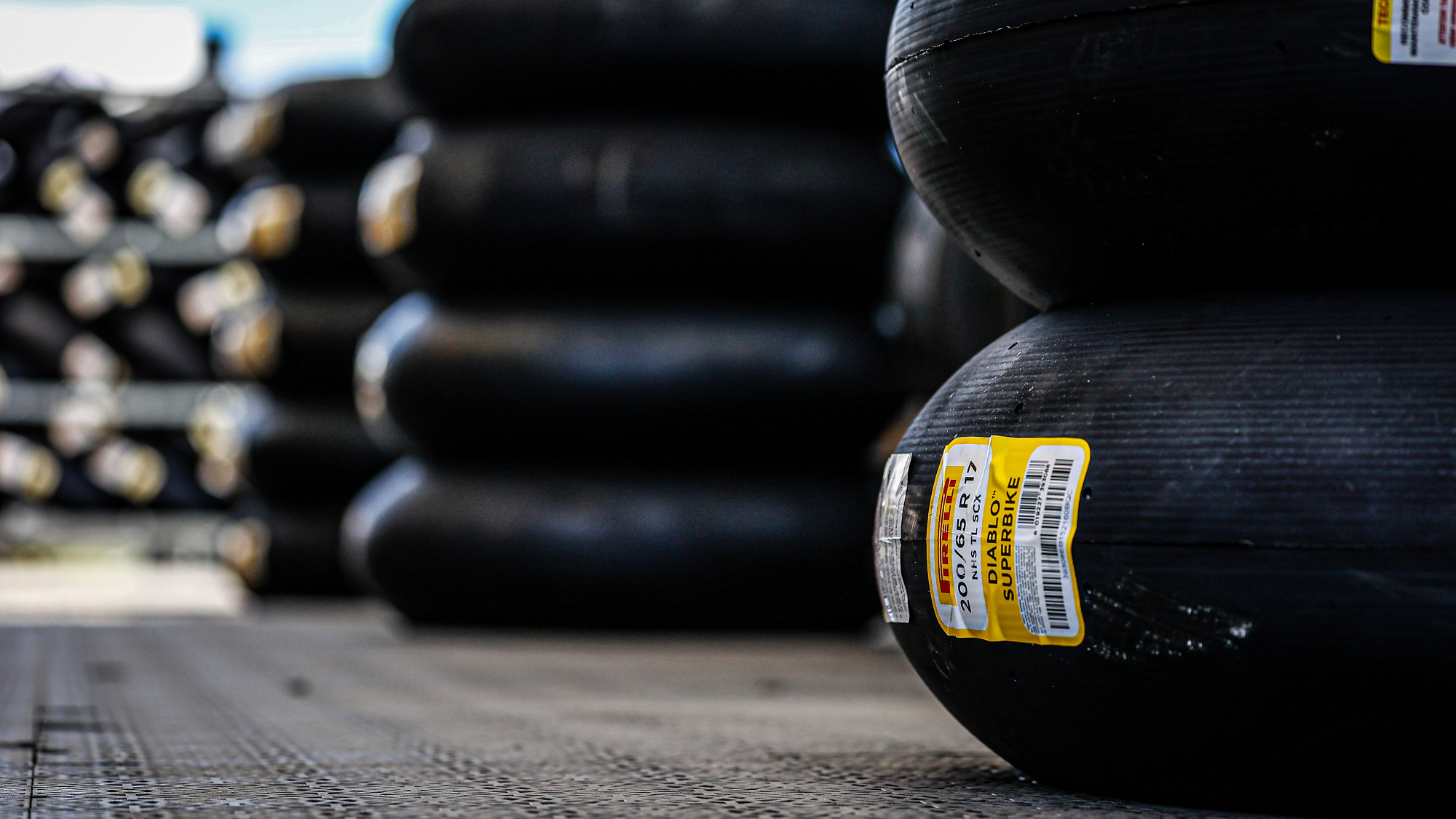 Ticking the boxes in practice can have a crucial impact on your weekend performance. WorldSBK commentator Steve English looks at how teams choose their tyres for the race weekend
Pirelli might have been the official tyre supplier for WorldSBK since 2004, but that doesn't mean that they rest on their laurels. The Italian company has consistently brought out new developments of tyres in recent years and given teams plenty of work to do during a race weekend to understand the best tyre for any given track. The days of teams arbitrarily choosing a hard tyre or a soft tyre are long gone. Now the decision is made long in advance on the basis of lots of information and data analysis. For a rider, feel and feedback is the most important thing from a tyre with lean angles of over 60 degrees and 1.5G of force being excerted on the rubber.

ALLOCATION AND DEVELOPMENT: new rubber, new strategies
Tyres are the only part of the motorcycle in contact with the surface of the track. They're what generates the feeling a rider needs to push to the limit of a WorldSBK. They're the component that a rider needs total confidence in to get the absolute best performance from their motorcycle. A front tyre a rider gives confidence if it is stiff enough to maintain its shape while the bike is braking but supple enough to absorb bumps. This feedback in the braking zone is why we see riders typically opt for different construction options from Pirelli.
During the course of the 2021 season, Pirelli have introduced new development tyres for a super-soft compound rear tyre, two new front tyres and a development tyre for wet conditions. The Italian manufacturer clearly uses WorldSBK as their test bed for developments and they refuse to stand still for fear of being left behind.
Understanding the tyre allocation is key for WorldSBK teams and this came to the fore at the recent French round. Despite losing almost an entire practice session, we saw Toprak Razgatlioglu go on track in FP2 and immediately perform a long run. The foundation of the Turkish riders success in 2021 have been race simulations in Friday's afternoon practice. He understands how the tyre life will change during the course of a 35 minute race and how he will have to adjust his riding.
MAKING THE MOST: finding the balance
Tyre life is crucial in WorldSBK and balancing grip loss with reduced fuel load is important to maintain a constant pace throughout the race. Understanding this allows a rider to finish a race as fast as possible without over exerting the rubber. Razgatlioglu has proven this more than any rider by holding a seven point Championship lead as the season heads into the final stages.
The tyre allocation from Pirelli gives teams a set number of front and rear tyres. A defined number of wet and dry teams. At this weekend's Catalan Round, Pirelli will provide a certain number of front tyres and rear tyres for teams to use. The goal in practice is to understand how to use this allocation so that you can be as strong as possible during the races.
The rear tyre choice has basically become automatic this season, the super-soft compound, so teams will assess the choice of SCX rubber. With a finite allocation of tyres, it is in FP1 that we tend to see teams use the harder rear tyre to get some initial laps under their belt. If you won't use this tyre in race conditions than you can burn through your allocation in practice.

DIFFERENT TYRES, DIFFERENT BIKES: pleasing everyone…
For Yamaha, the FP2 session has been about getting miles under their belt with a single tyre. They use the session to fully evaluate their prospects for the races and to build an understanding. The other side of the title battle also comes with a different view. Jonathan Rea and KRT traditionally used Friday practice for race simulations but now, with newly developed front tyres, they have changed tact. At some rounds this season – Navarra for instance – teams had three front tyre solutions and Kawasaki used the practice sessions to find the right feeling with the front tyre. Given that Rea's biggest issue this season has been getting the Kawasaki to stop once the bike is trail braking into a corner, it's not surprising that they focus on the allocation in this way.
Pirelli have introduced so many tyres in recent years. With different profiles, compounds and constructions they have tyres that operate in a wide range of track conditions for different bikes. Some tyres work better in cooler conditions, others are good for circuits that place heavy demand on tyres. Variety is the spice of life in WorldSBK where the demands of Catalunya, Misano and Aragon are all very different.

SO, IN SHORT: which combinations at what time?
In the opening session of the weekend, most teams will use the softest front tyre and a hard rear tyre to help a rider get up to speed with the race track. For the final 15 minutes of the opening practice, teams will opt for new tyres with an SCX rear tyre commonly used. The performance change for the bike with this increase in grip is closely scrutinised by the team. On Friday afternoon, race compounds will be tested and teams might also compare different front tyre solutions.
With the allocation defined in advance teams, will work backwards from the two feature-length races and the ten-lap Tissot Superpole Race to ensure they have their preferred tyre options for all races. They will also try and keep one spare tyre in case of a red flag. This can have an impact in practice because at some circuits, such as Most where teams expected red flags, they saved an extra fresh tyre. Tyres might be a control part of the WorldSBK puzzle but they're far from standard.
Watch the remainder of the 2021 season unfold with the WorldSBK VideoPass!