TECH DIVE: aerodynamics and the new methods of development
Thursday, 30 September 2021 10:25 GMT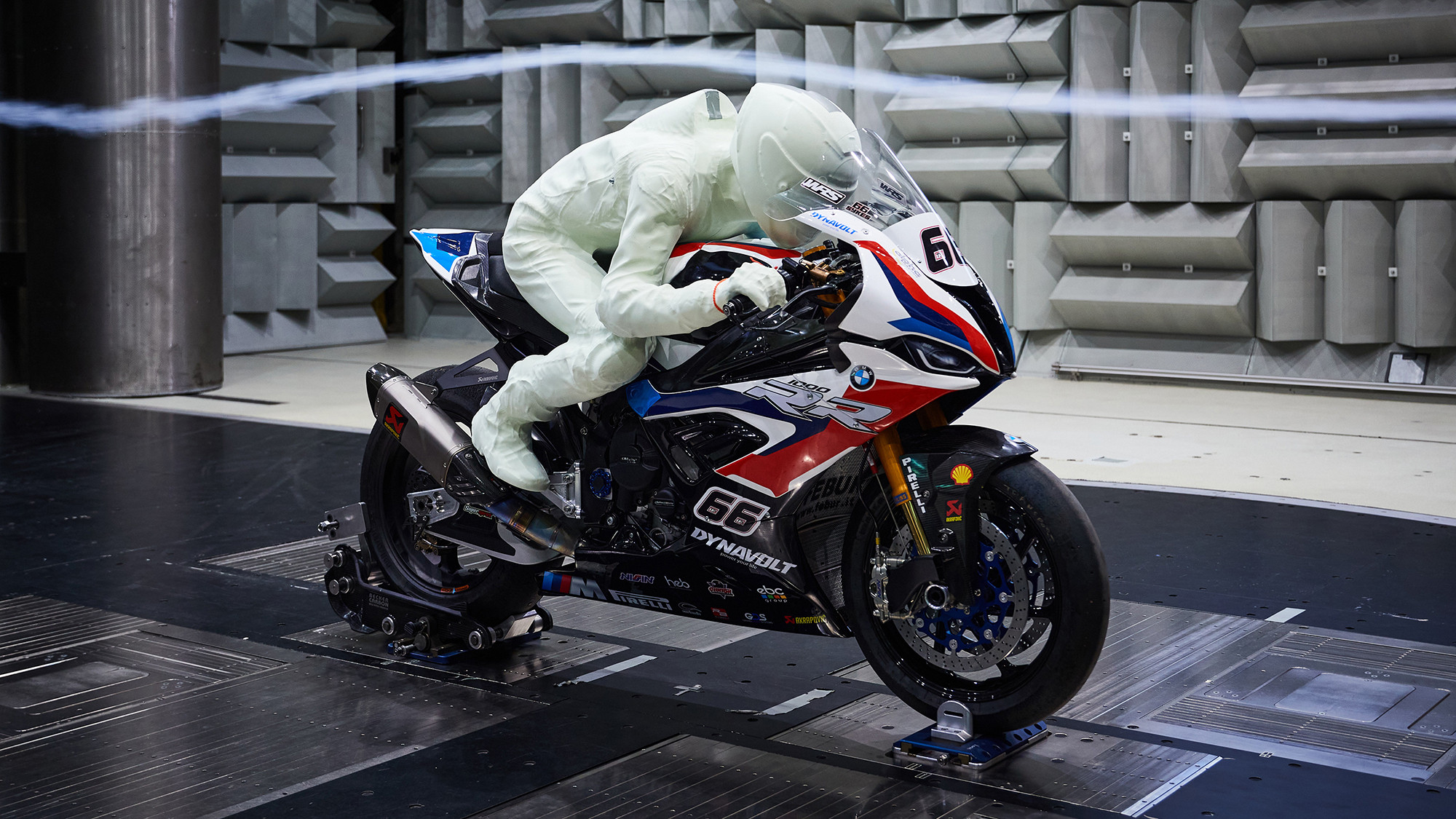 WorldSBK commentator Steve English delves deep into the labyrinth of development of WorldSBK machinery, with 3D printing and Computational Fluid Dynamics more present than ever
Developing a motorcycle isn't easy; production costs, company ethos, real world ownership and a host of factors are all considered before a manufacturer puts a new model into production. Racing? That can be quite far down the list of priorities for most manufacturers but every now and then, a focused machine is developed where on-track performance is a key factor. Typically, we've seen these "homologation specials" turned out in limited number with track day enthusiasts as the likely market. They form the basis of some race bikes because the real-world realities of having over 210bhp always available isn't as relevant as it is exiting a second gear corner on a WorldSBK circuit.
IN RACE TRIM: examples in WorldSBK
When BMW returned to WorldSBK in 2019, it was with the S 1000 RR but after two years, they brought forward the development of their M 1000 RR; the goal was to create a cutting-edge racing machine. As a base package, the new bike was more powerful, lighter and, most strikingly, came with aerodynamic wings. Ducati was the first manufacturer to introduce these to the class and because of the silhouette regulations for chassis, they were declared mandatory for the Italian firm. They are an integral part of the fairing for the production bike and therefore need to be used in WorldSBK. The advantage of the wings is that they produce downforce that helps the bike stay grounded as it increases speed.
Downforce squares with speed so at the start of the race they offer no benefit but as the speed increases, so does their effectiveness. Off the start line, wheelie control is taken care of by electronics and rider inputs whereas on the exit of a corner, if you can find 10kg of downforce, it can make the difference of keeping the front wheel hovering close to the asphalt as the rider accelerates. This downforce, which is created over the front of the bike, is the same as having added mass in that area but comes with the benefit of not having to carry extra weight. Eugene Laverty, who has raced with wings for both Ducati and BMW, commented that the benefit of these wings is felt in many ways for a rider including the physical exertion of riding.
INNOVATION AND CREATION: the new ways to design
Wings aren't new in racing, aerodynamics has been an area that all manufacturers have been exploiting for years, but there are many ways in which the technology around racing has improved to allow manufacturers to spend more time working on them. Computational Fluid Dynamics allow engineers to design and develop parts knowing exactly how they will interact with the world around them. They are a simulation tool for work that had previously needed to be done in testing or wind tunnels. The reduced cost allowed by CFD has allowed teams to be more efficient with their wind tunnel time which has resulted in significant cost savings.
The wind tunnel is far from redundant, but it is now also used differently; in the past, riders needed to be present for lots of work so that teams could assess the airflow around them at different speeds. Now they use 3D printing to develop exact replica models of riders. These models are so accurate that even the logos and shapes of their leathers are included in the design to make it as real as possible.
IN REAL LIFE: what lengths did BMW go to for their M 1000 RR?
During the development of the latest Superbike, BMW used 3D printing extensively to test various solutions. 3D printing is a form of "additive construction" where layer by layer material is added rather than sculpting apart from a large block of material. This has allowed for fast development of parts at a reduced cost. On a WorldSBK bike, lots of parts are now manufactured in this manner for cost, speed and ease-of-use reasons. Within 48 hours, teams can have new parts available with 3D printing and the advantage of this is felt during development of a bike too, because a manufacturer can simply try it on the wind tunnel.
With accurate modelling through to speedy manufacturing, teams can assess the benefits of new parts quickly. In terms of aerodynamics, this has been crucial with each of the bikes on the grid this year. BMW, Honda and Ducati all have significant wings on their bikes while Kawasaki and Yamaha have developed solutions to clearly control the airflow for a similar reason. A variety of technologies have been used to bring these solutions to the fore.
Watch the remainder of the 2021 World Superbike season with the WorldSBK VideoPass!