TECH DIVE: New track, new sheet of paper
Wednesday, 4 August 2021 08:48 GMT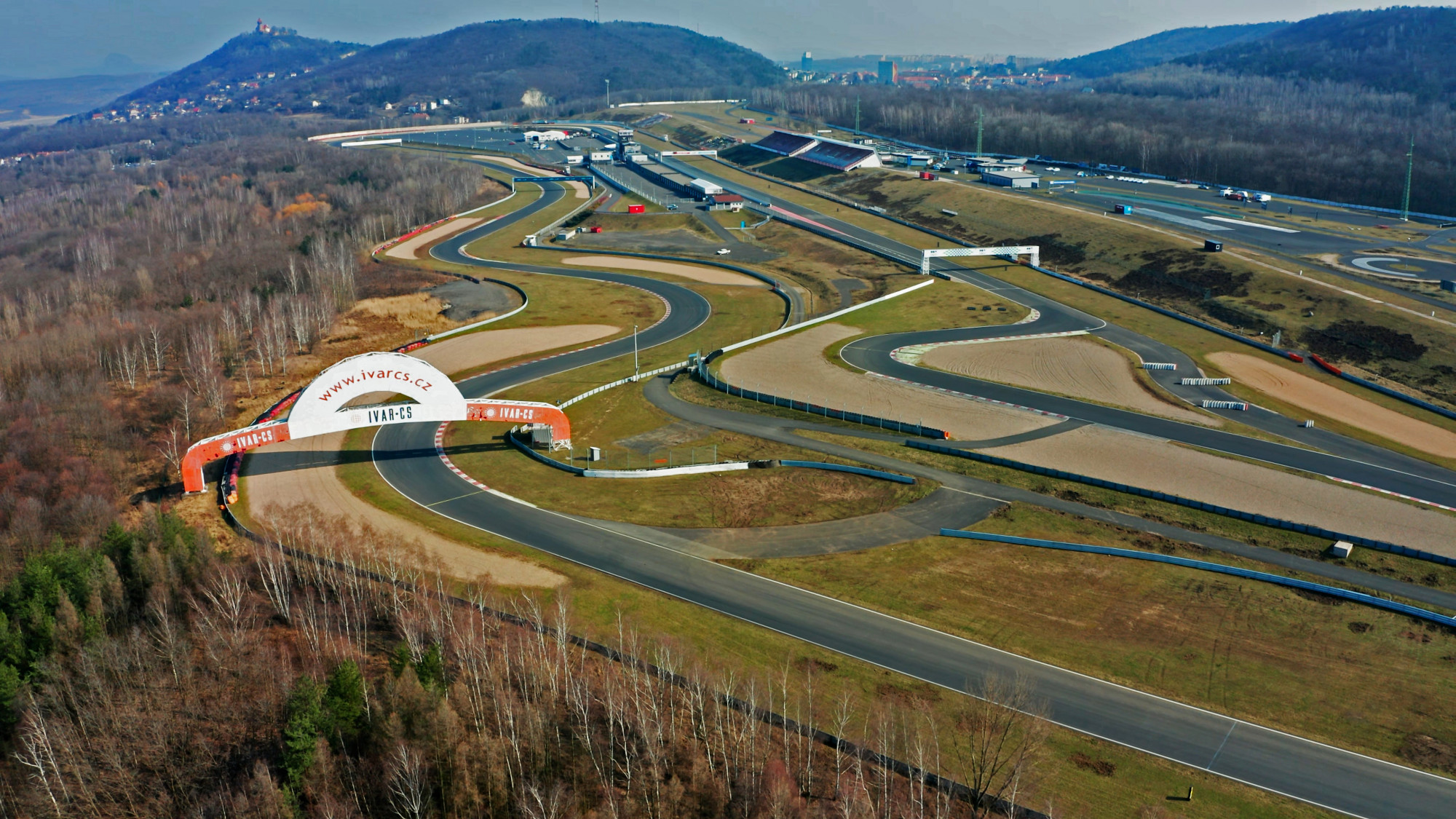 In WorldSBK, it's rare that teams arrive at a completely new circuit. How do they get ready for that challenge? WorldSBK commentator Steve English finds out...
A brand new track presents a brand new challenge to teams in the 2021 MOTUL FIM Superbike World Championship. This weekend's Czech Round will see the paddock roll down pit lane at Autodrom Most on Friday with a clean sheet of paper and none of the historical data that puts them in the ballpark week in and week out. It's ironic that the next two rounds of the season will take place at brand new tracks – Most followed by Navarra – but with the Superbike teams having opted against testing in the Czech Republic, they'll all start this weekend from square one and that's an interesting dynamic. Who will figure things out fastest? Which riders will unlock the secrets earlier? Will the form card be ripped up or stay the same?
Expert insight
To get an understanding of how a team approaches a weekend like this Phil Marron, crew chief to Pata Yamaha's Toprak Razgatlioglu, explained the process that his team follows: "To be honest, in the run-up to this round we're trying to study," explained the experienced engineer. "This race is different to Estoril last year because we don't have the experience of the Endurance World Championship team racing there. We have some information like apex speeds but that's not really that useful.
"When we went to Navarra for the test we already had a gear pattern from one of our team members who was there in the past. We were able to be in the ballpark for gearing and it wasn't bad. For a new track, we use our base setting but after a track walk we'll adjust it if we think we have to. It wouldn't be an extreme change but we might need some changes. We've been watching a lot of videos of the track to understand it!
"You need to understand where you need to be fast too, so the gear ratio isn't necessarily just about top speed. Sometimes you're aiming for performance, so you want to squeeze every last RPM out of the engine, and other times you want it to be rideable, you want the bike to be user-friendly so you set the bike up for an easier gear pattern. It's very dependent on the rider though because some riders don't mind making lots of shifts, other riders hate it!"
Challenge accepted
Understanding the gear shift pattern of the track is a challenge the team hope to have sorted in advance of FP1. With fixed gear ratios in WorldSBK, teams are always compromising their setting from week to week and that will be the case in Most. However, the spread of circuits throughout the season means this isn't a major issue and teams are used to using chassis tools to find solutions to this by changing the swingarm length.
The opening practice session will be spent nailing the gear ratio but that work can bleed into the afternoon session too. Electronics, always a key factor in WorldSBK, are worked on from the end of the opening stint in FP1 as teams try and utilise their track time as well as possible by adjusting the traction control and engine braking after each exit. With the track cleaning up at all times, this is adjusting towards a moving goal post. This is the same every week but teams also know how quickly a track "rubbers in" throughout the season. They won't know this in Most, so again it will only be later in the weekend that they fully understand the conditions.
How will tyres come into play?
Tyre choice has become critical in WorldSBK. If you can get away with the super-soft SCX rear tyre, it can be a big advantage. Last time out, Jonathan Rea (Kawasaki Racing Team WorldSBK) was able to make his tyre choices based on a very narrow track temperature window because Kawasaki understood exactly what they needed at Assen. With so many variables at play, will teams be able to get enough information to know the right choices for the race?
"Absolutely, we're going to use the practice sessions with the same pattern as usual," explain Phil Marron. We don't know the condition of the track. It might be extremely dirty, so you might end up using an extra set that you haven't planned for because you're just cleaning the track but we'll go there and use the standard Pirelli material that we understand. We'll use the SC1 and SC0 in FP1 and see what the track throws up before we start to venture into the new material."
For Yamaha they will have another ace up their sleeve. Nico Canepa, the manufacturer's rider analyst, has recently ridden at the track and knows some of the ins and outs. The Italian is crucial in giving feedback to the riders and Toprak Razgatlioglu (Pata Yamaha with BRIXX WorldSBK) and Garrett Gerloff (GRT Yamaha WorldSBK Team) are sure to tap into that knowledge, as well as Toprak's in-form teammate, Andrea Locatelli.
Watch the all-new Most circuit with the comprehensive WorldSBK VideoPass!