Spies on 2021 WorldSBK showdown: "This season has been unbelievable!"
Friday, 12 November 2021 08:45 GMT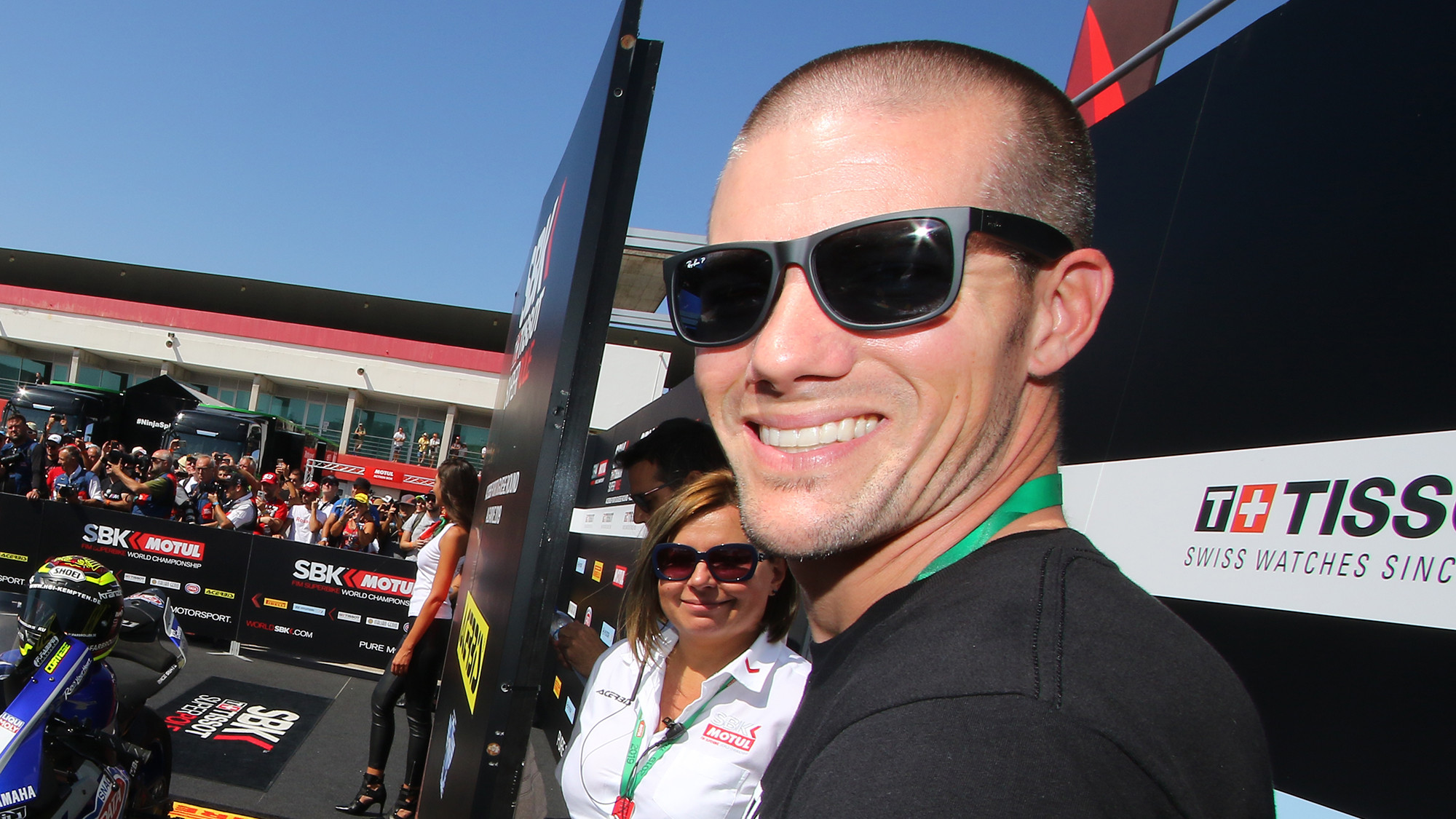 2009 Champion Ben Spies is the only Yamaha Champion to-date: will that change?
The 2021 MOTUL FIM Superbike World Championship is heading for the Pertamina Mandalika International Street Circuit for the Pirelli Indonesian Round, the final showdown of 2021. We caught up with Ben Spies, the 2009 WorldSBK Champion and the only Champion for Yamaha, to get an inside into how the riders will be feeling going into the round, and how titanic this season has been.
Starting with his excitement for Toprak Razgatlioglu (Pata Yamaha with Brixx WorldSBK) and the Yamaha team, Spies said: "I love watching Toprak and this season has been unbelievable with great racing. I'm a fan of Toprak, he was a fan of mine growing up, so this year has been fun to watch. I'm excited for Yamaha and for him to be able to do it in the way he's done it, has been great and it is good to see. The Championship has been so fun to watch.
"Toprak's had to push a lot because Jonny's talented, but he also has a very good and efficient circle around him, which you need if you want to win Championships. All things have kind of got to come to an end at some point, which doesn't mean Jonny won't be back next year, but this year, Toprak's been the one setting the tone and being the faster guy, which is really good to see. Jonny won't take it lying down and there's still a lot of points on the table, but it is Toprak's to lose."
Speaking of what Jonathan Rea (Kawasaki Racing Team WorldSBK) has to do, Spies said: "Jonny's got no pressure on him; he's got to lay it all on the line and win all three races. Toprak will be feeling the pressure. When you've got that much of a lead, you can't ride hard enough to crash and ruin it, so he's got to find himself in those races out of trouble and get through them. If I was Toprak, I'd probably be feeling the pressure a little bit more, even though he's got a big points gap.
"If I'm Toprak, and I know how good and how fast I've been all year, it's easier to ride flat out and not make mistakes sometimes than hold it back by half a second a lap and not make mistakes either. It depends what kind of rider he is; when you're behind, you can ride completely free and go for race wins whereas if I've got a lead, then I'm not going to ride as good as I was if I was trailing in points. That's just the way it is with the pressure and the feeling in that situation. If he's going for race wins, then it's going to be exciting!"
Talking about strategy, Spies spoke about a tactic he used in his own 2009 showdown: "You've got to make your call on the fly of the race. If Toprak's in third place and Jonny's in fifth whilst Scott's getting away at the front, you can hold Jonny up for another two or three laps and let Scott get further away, then you can go ahead and cruise. That's what I did in Race 2 at Portimao in 2009; after winning the first race, I rode around and finished in fifth place, but Noriyuki Haga got off to a bad start and he was behind me, and then I just held him up and let the guys at the front get away. You've got to play chess in that situation."
See how the #WorldSBKFinale unfolds with the WorldSBK VideoPass!