Spies on Gerloff: "I see the potential… he can win a WorldSBK title"
Thursday, 2 December 2021 09:21 GMT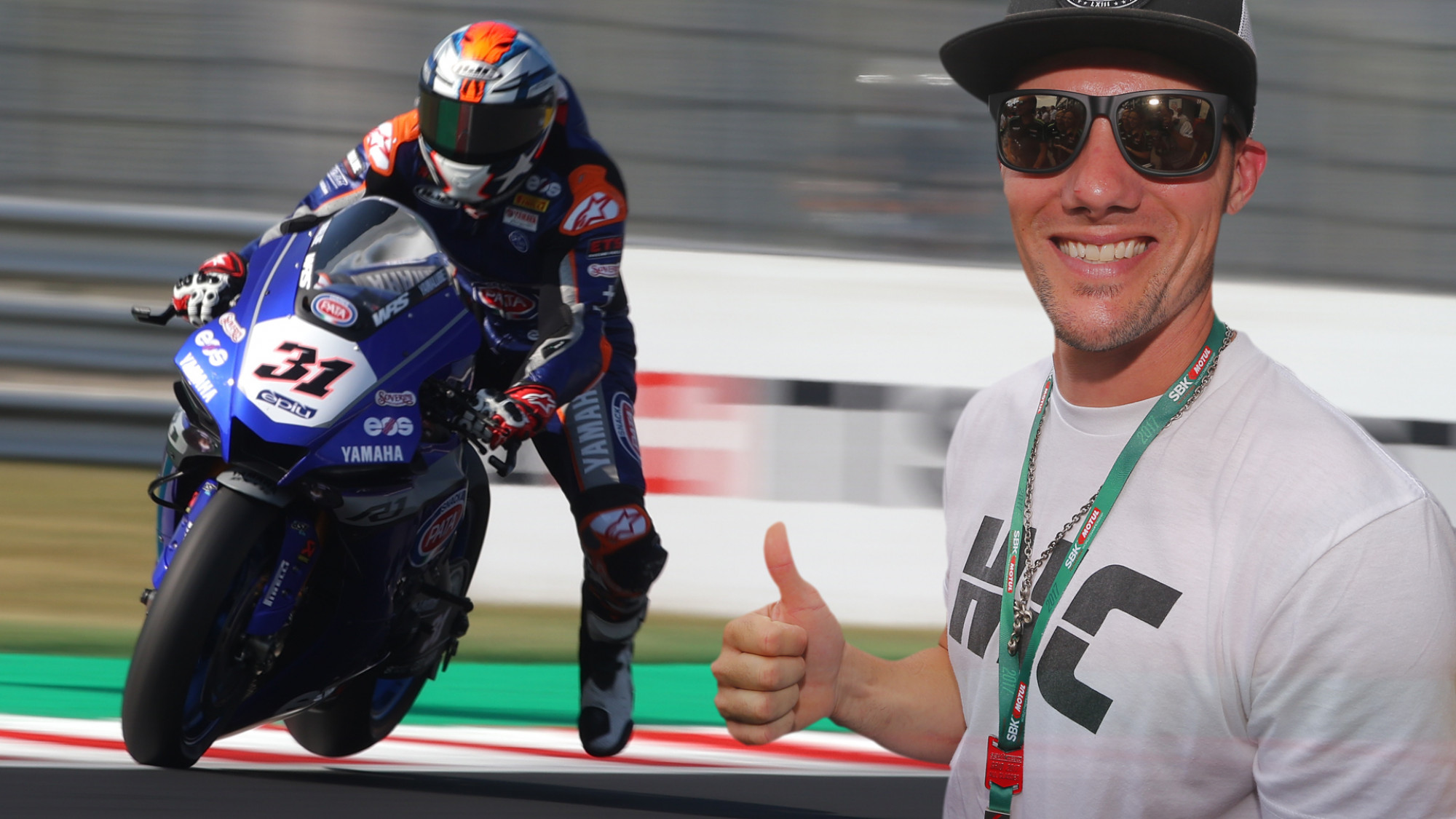 From one American to another: Ben Spies spoke openly about Garrett Gerloff's 2021 season, and why WorldSBK in 2022 is going to be even better than this year's battle
The 2021 MOTUL FIM Superbike World Championship is over, but 2022 preparation is already underway. One rider who is eager to impress next year is Garrett Gerloff (GRT Yamaha WorldSBK Team), who showed flashes of brilliance throughout the season, including two podiums in the opening four races. However, incidents at the start of the year – including taking out fellow Yamaha rider Toprak Razgatlioglu (Pata Yamaha with Brixx WorldSBK) – dented his confidence. We caught up with his fellow countryman and 2009 WorldSBK Champion Ben Spies, who shared his thoughts on Gerloff's 2021, his potential going forward and what we can expect from WorldSBK in 2022.
"I feel frustration, and I say that 100% on Garrett's side," said Spies. "I feel bad because yes, he made some mistakes at the beginning of the year and caused a little bit of commotion and some people were upset, which was understandable. I think he got a bit nervous and had to go a couple of weekends without making mistakes, as well as other things happening that didn't need to happen that made him ride even more cautiously and that annoys me too. However, it's the way it is and he's getting through it; we've seen that his pace has been great after the first few laps of the races but he's getting swallowed up in the opening turns because he doesn't want to make a mistake and then he's taking too long passing people because of the same thing. When he's in free air, then he's doing third or fourth place times without sweat.
"I understand that he made a few mistakes that set him on the back foot, and other things happened that didn't help his confidence that I don't agree with, but he's now bouncing back. He's a third to fourth place WorldSBK rider all day right now and I think he can finish inside the top four in the Championship next year. I think he'll get a couple of race wins next year that maybe, he should've had this year. He's had the pace to do it a couple of times but for one reason or another, it's not set him up right."
Talking about the future, Spies was unequivocal on the potential of Gerloff, saying: "I see the potential in Garrett and I do see that if things happen the right way, he can win a WorldSBK title. He possesses that talent without a doubt, he just needs that circle around him like Toprak and Jonny have. It won't come completely in 2022; he doesn't have a Kenan there like Toprak does, and that will make a difference, in terms of bouncing ideas off of each other. I hope that next year, he rides on his real confidence and does great things, and everything works well in the team, so he's able to start building his own team around him. When it comes to talent and race craft, I know he's got it."
Concluding with the competition level in WorldSBK right now, Spies was in awe and expects 2022 to be even better: "You've got people like Toprak and Jonny who are seriously talented too, and that doesn't make things any easier either. There's a lot of talent in WorldSBK right now. From the very first lap of the year, it's been insane and awesome to watch. I think next year is going to be the same but better! There's a couple more kids coming in with Honda, Iker Lecuona and Xavi Vierge, and although Honda need to get the bike a little bit better, it's not horrible. With Camier running the team and Lecuona and Vierge coming in, it's a matter of time and it's going to be really good to watch! Now that I'm retired and sitting on the couch, I get super excited about the competitiveness and WorldSBK being that tight."
Watch the 2022 World Superbike season unfold with the 2022 WorldSBK VideoPass!