Redding, Bautista and Davies on title fight: "I don't know which one can win!"
Tuesday, 14 September 2021 05:46 GMT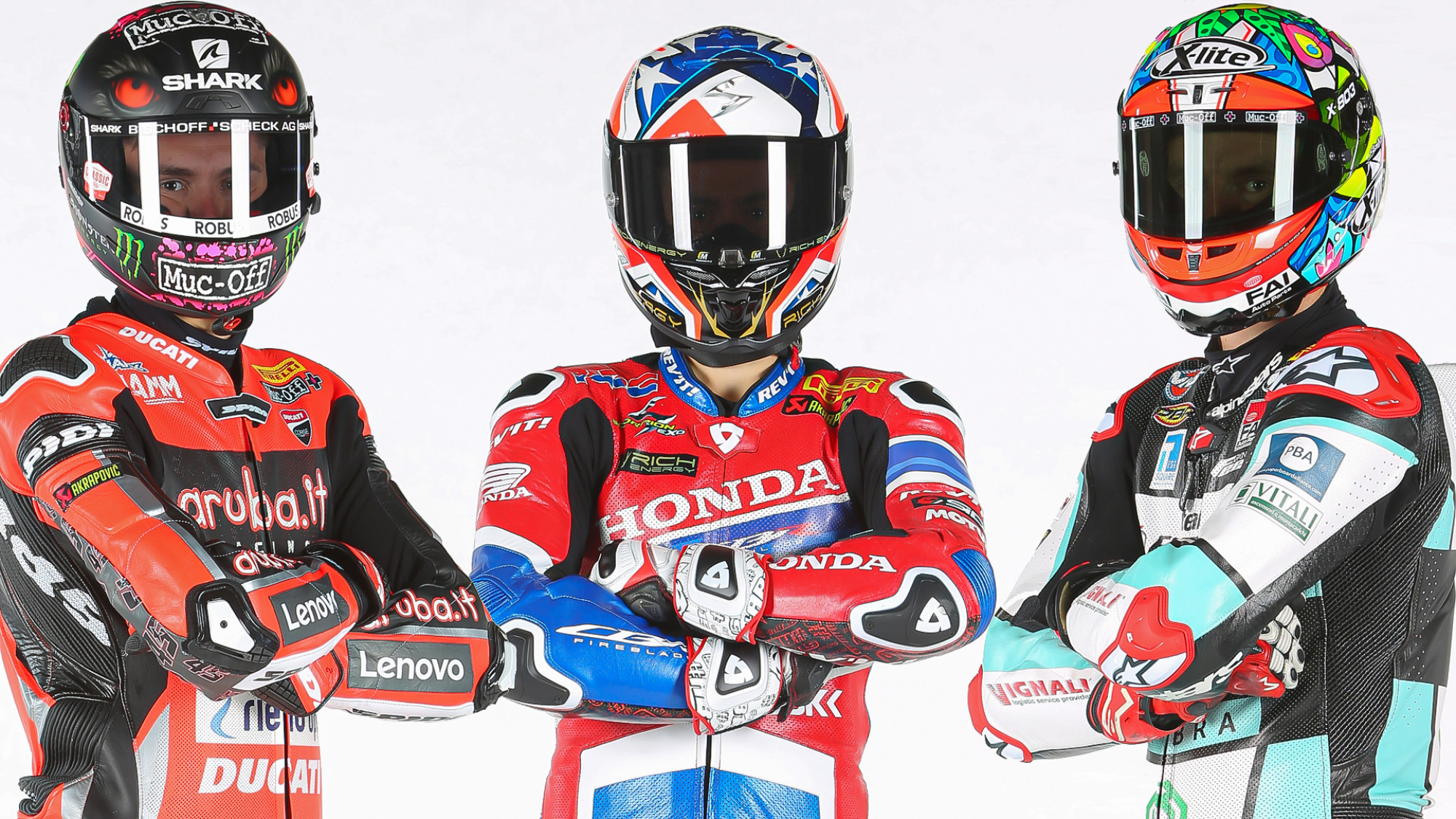 Having all fought Jonathan Rea for the title at some point in the last few years, Scott Redding, Alvaro Bautista and Chaz Davies assess the huge rivalry and race for the title between Razgatlioglu and Rea
The 2021 MOTUL FIM Superbike World Championship is shaping up to be one of the most intense title fights ever seen in the Championship, as Toprak Razgatlioglu (Pata Yamaha with Brixx WorldSBK) leads the standings ahead of six-time defending World Champion Jonathan Rea (Kawasaki Racing Team WorldSBK). However, with plenty of races still to come and a triple-header being the first hurdle, how do some of the other WorldSBK stars make of this titanic title battle? We caught up with Scott Redding (Aruba.it Racing – Ducati), Alvaro Bautista (Team HRC) and one of Jonathan Rea's biggest rivals for many seasons, Chaz Davies (Team GoEleven), to get their thoughts.
Redding: "We are quite close riders which is great for the Championship!"
When asked about what he thinks Toprak should do next as the final stages of the season approach, Scott Redding was humorous: "Stop winning! I want to win so yes to stop a bit. It is what it is in the Championship. You know it's just whoever can be most consistent with the team and that package and everything. I've had a good past three rounds: I've been strong. The one at a bit harder, but we managed at the end to be there with them. Toprak's been super strong here. He was quite strong at the other races but then, where was he at Navarra? He was third and he got a win at the end; you know he's always doing this. We are quite close riders which is great for the Championship."
Bautista: "Sincerely, I don't know which one can win!"
Having fought with Rea for the title in 2019, Alvaro Bautista knows what to do, but also didn't know who he thinks will prevail: "It's nice but I would like to be there with them! I think Jonathan has more experience. He's tried the maximum without making mistakes. I think he made some mistakes during the season, but I think that was because he didn't expect to have Toprak so consistent and so strong. So, I think now he's thinking more about that Toprak can win so he is trying to get the maximum, especially at this track [Magny-Cours], Toprak is very fast and in the past was very fast. So, let's see but it is nice. Sincerely, I don't know which one can win because I see them both very strong and with a lot of possibility for both."
Davies: "Toprak's done an amazing job…it's interesting to see what's going on!"
Having battled with Rea on numerous occasions, Chaz Davies is also enjoying the battle for the title: "It's great! Toprak's done an amazing job. Credit to Toprak and Yamaha, they've done seemingly an amazing job of improving their package and taking the fight to Jonny and Toprak looks at one with the bike. Jonny's still Jonny, still only earning five points less every time so he's still there. One thing for sure is that you know they're a competitive bunch at Kawasaki and they're going to definitely work hard to make sure the Chairmanship stays in their workshop, but you know, it's interesting to see what's going on."
Who will come out on top in the Championship battle? With just seven points between them, Razgatlioglu and Rea will certainly relish the battle and will be putting on a spectacular show for the rest of the season. After an all-out gloves-off battle in France, Spain and the Circuit de Barcelona-Catalunya calls next: the next chapter of one of the fiercest rivalries we've ever seen awaits.
Watch the titanic 2021 season unfold blow-by-blow with the WorldSBK VideoPass!