TOPRAK OPENS UP: An 'aggressive' style, 2021 'surprise' and battling with 'special' Rea
Friday, 20 August 2021 08:49 GMT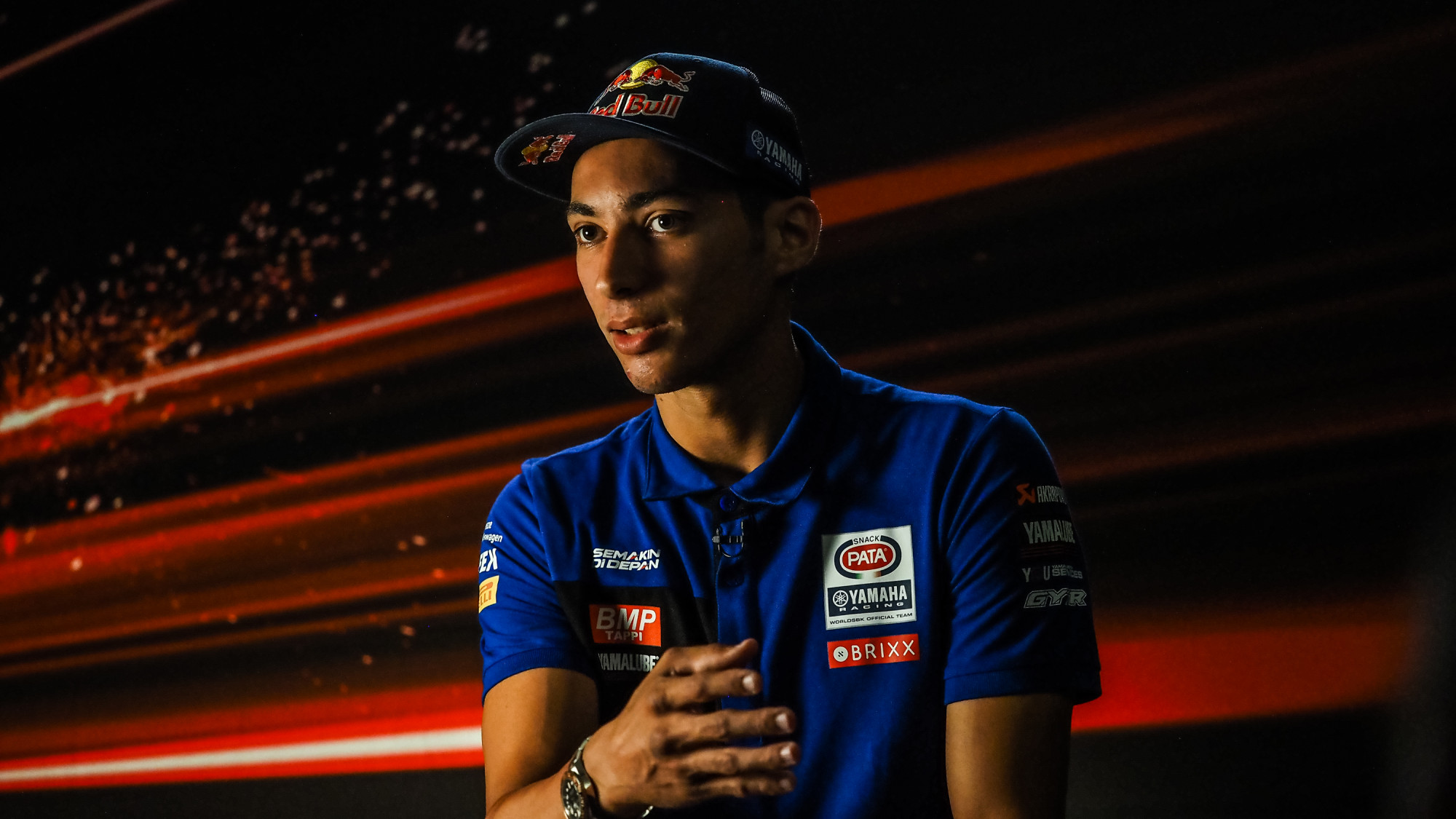 2021 title contender Toprak Razgatlioglu opens up ahead of the first Navarra Round as he discusses thrilling battles, Championship tussles and living his dream
The rollercoaster 2021 MOTUL FIM Superbike World Championship has ebbed and flowed between Toprak Razgatlioglu (Pata Yamaha with BRIXX WorldSBK) and Jonathan Rea (Kawasaki Racing Team WorldSBK). Ahead of the Pirelli Navarra Round, Turkish star Razgatlioglu sat down and opened up about the 2021 season, battling 'very special' Rea, his riding style and much more.
CHALLENGING REA FOR THE TITLE…
Razgatlioglu moved to Yamaha for 2020 and started off last year by winning, but it was a rollercoaster debut campaign. 2021 has been a marked improvement on consistency for the Turkish rider with 14 podiums in 18 races so far in 2021. Discussing challenging Rea, Razgatlioglu said: "This season, I am very surprised because it's the first time I've been very close to Jonny. I'm feeling a little bit stressed. After the Assen race, I said the Championship is finished but now I've come back again. I don't know because now I'm always focused on every race and getting the best position. I try to win every race, but this season hasn't been easy for me because Jonny is very strong, but also Jonny this year has made mistakes. I don't know because there are many races to go. I am excited. For me, Jonny is very special. In 2016 and 2017, he was helping me every race because I ride with the same brand as him. In 2018, he helped every race weekend. For me, he's a very special guy and I always respect him. I know he's very strong. I am always focused on every race to win because I'm not looking at the Championship. It's better for me to focus on every race."
THE THRILLING MOST BATTLE WITH REDDING
The first-ever WorldSBK round at the Autodrom Most will go down in history after Razgatlioglu's thrilling Race 1 victory against Scott Redding (Aruba.it Racing – Ducati) at the penultimate corner on the final lap. Reflecting on this, Razgatlioglu said: "Race 1 at Most was incredible. I saw that Jonny crashed and I thought I needed 25 points. On the last lap, I tried my best. I tried to pass two times to pass. On the first one, I went wide because the bike didn't stop. The second one, the last chance, I tried my best. After the race ended, Scott was very angry because, I think, every race he goes to the front he goes alone. In the last corner, I passed him. This is racing. He didn't crash, I didn't crash. After, we spoke again. He also said sorry. I asked if he watched the race back, he said no, I said he should because it looks normal. He was a little bit angry because now there's no problem."
RIDING STYLE
The Turkish rider's style always draws the attention of the paddock with his aggressive braking, often lifting the rear wheel off the ground, including at Turn 1 in Most where he was still able to get the bike turned into the corner. On his riding style and whether it could be considered "aggressive" Razgatlioglu said: "I don't know. Maybe in some races! This is important. I am an aggressive rider, but I don't touch other riders or crash into other riders. I crash alone. This is racing. I am aggressive but I'm not dangerous. For me, the style is natural. I like this style. Hard braking, a better stop and a better exit from the corners. I like it always. I am always focused on this. I ride the bike, I try hard braking and if the bike doesn't stop easily, I change the setup because I am always focused on a bike that stops better and better exits. Maybe this is my style. I like it also because it looks very nice on TV! This is my style. I always ride like this."
YAMAHA'S PROGRESS
Razgatlioglu heaped praise on his Pata Yamaha with BRIXX WorldSBK team after making progress from 2020 to 2021. He said: "Last year I felt a little bit slow on the straight but this year it's better. It's about the same level as Kawasaki but Ducati are always fastest on the straight. We know, everybody knows, that Ducati are very fast in a straight. My bike is much better than last year. Next year, it'll be a much better bike! I am really happy this year because, for me, it's important that my team is working every day and also, I am working every day. After, we see every race that we are top. This season, I am living my dream."
ON MotoGP™ RUMOURS…
The Turkish rider has been linked with MotoGP™ and recently visited the paddock for the Austrian Grand Prix. Discussing MotoGP™, he said: "I went to the MotoGP paddock for Deniz Öncü, Moto3™ rider. I have a two-year contract and after I become Superbike Champion, maybe I go to MotoGP™. For me, it's important to be WorldSBK Champion. We will see. First, my dream is to be World Superbike Champion and after I maybe go to MotoGP. It's also important to be with good teams and I think it's better to be with Yamaha, because I'm a Yamaha rider. So far, for me, and I have two years more contract. This season, I am not looking at the MotoGP side because I have a job, I need this year to be Champion."
Watch Razgatlioglu's title challenge play out throughout 2021 using the WorldSBK VideoPass!