Pirelli bring new development front and rear solutions to Jerez
Thursday, 23 September 2021 05:51 GMT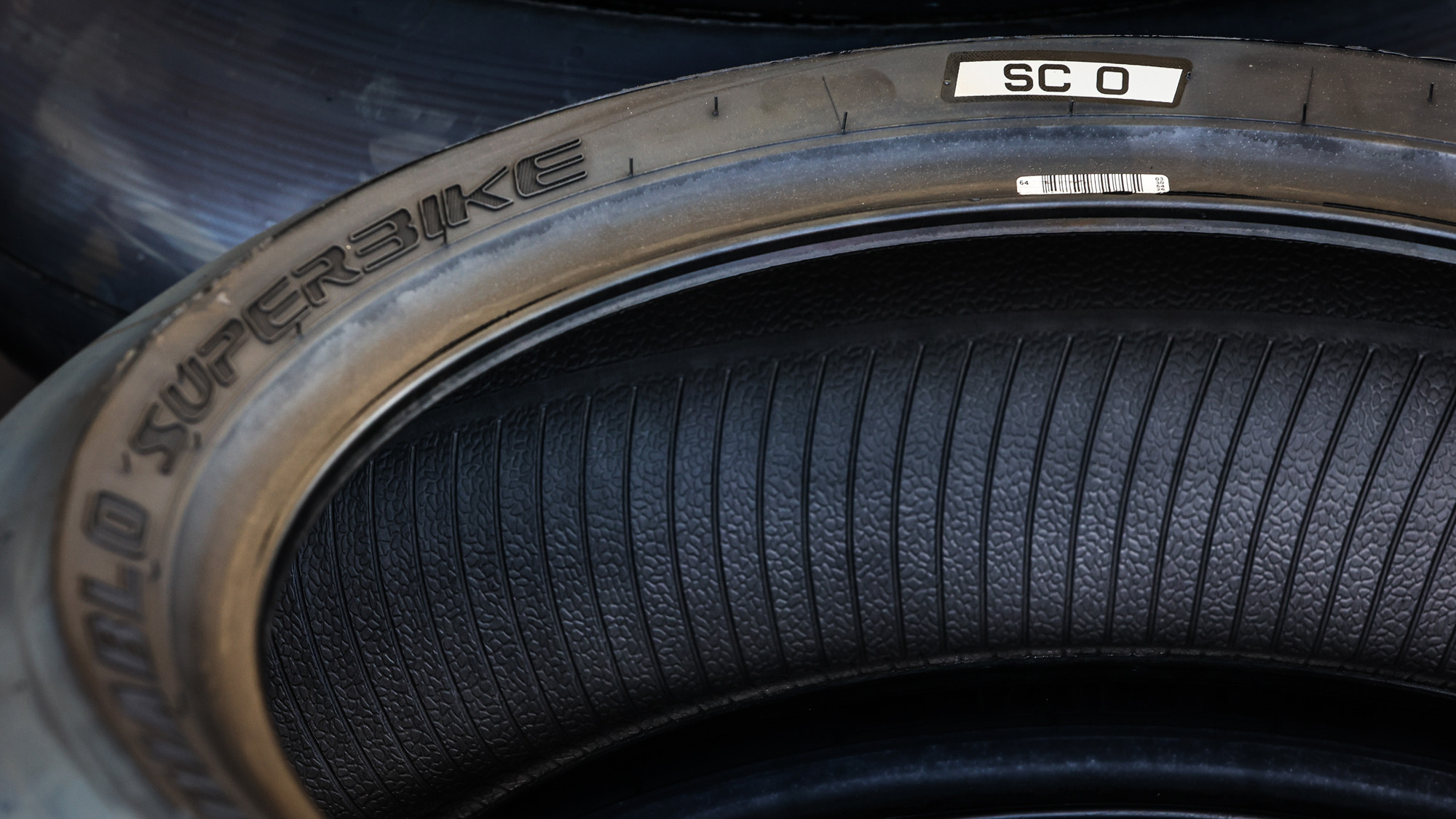 New solutions for teams and riders to use throughout the Spanish round for both front and rear tyres
With the Motul Spanish Round just around the corner for the MOTUL FIM Superbike World Championship paddock at the Circuito de Jerez – Angel Nieto, teams and riders will be preparing for another thrilling weekend of action. Tyre supplier Pirelli have also been busy getting set for the Andalusian showdown, with new development solutions for both the front and rear tyres being brought to Jerez.
There will be three front solutions available to teams and riders throughout the Spanish Round with the Italian company bringing the standard SC1 tyre which won last time out in Race 2 at the Circuit de Barcelona-Catalunya. Two more solutions are available, both development solutions, with the SC1 A0721 tyre joined by the A0674 solution; designed with the same compound as the standard SC1 with a modified structure to increase feeling at both corner entry and maximum lean angle.
For the rear tyres, there will also be three solutions available in Jerez. The A0557 development SCX tyre is the sole SCX tyre available to riders this weekend after some strong showings from riders using that tyre since its debut halfway through the 2021 campaign. The standard SC0 soft tyre is back in action and will be joined by the A0415 development SC0 solution; mixing the structure of the A0557 SCX tyre with the compound of the SC0 standard tyre. The aim is to provide greater support in the traction stage of corners as well as greater consistency across a full race distance.
There will also be a front development solution on display in WorldSSP at Jerez with the soft compound SC1 and medium compound SC2 being joined by an SC1 development solution, the A0460 specification. This tyre is designed to improve feedback at maximum lean angle and give more support in the corner entry phase. The rear tyres available to WorldSSP riders remain standard solutions, with the SCX super soft compound and SC0 soft compound tyres.
Don't miss a single moment of action from the Motul Spanish Round using the WorldSBK VideoPass!