"Pain-free" Cortese aims for 100% recovery, hopes for return to racing
Thursday, 18 February 2021 09:03 GMT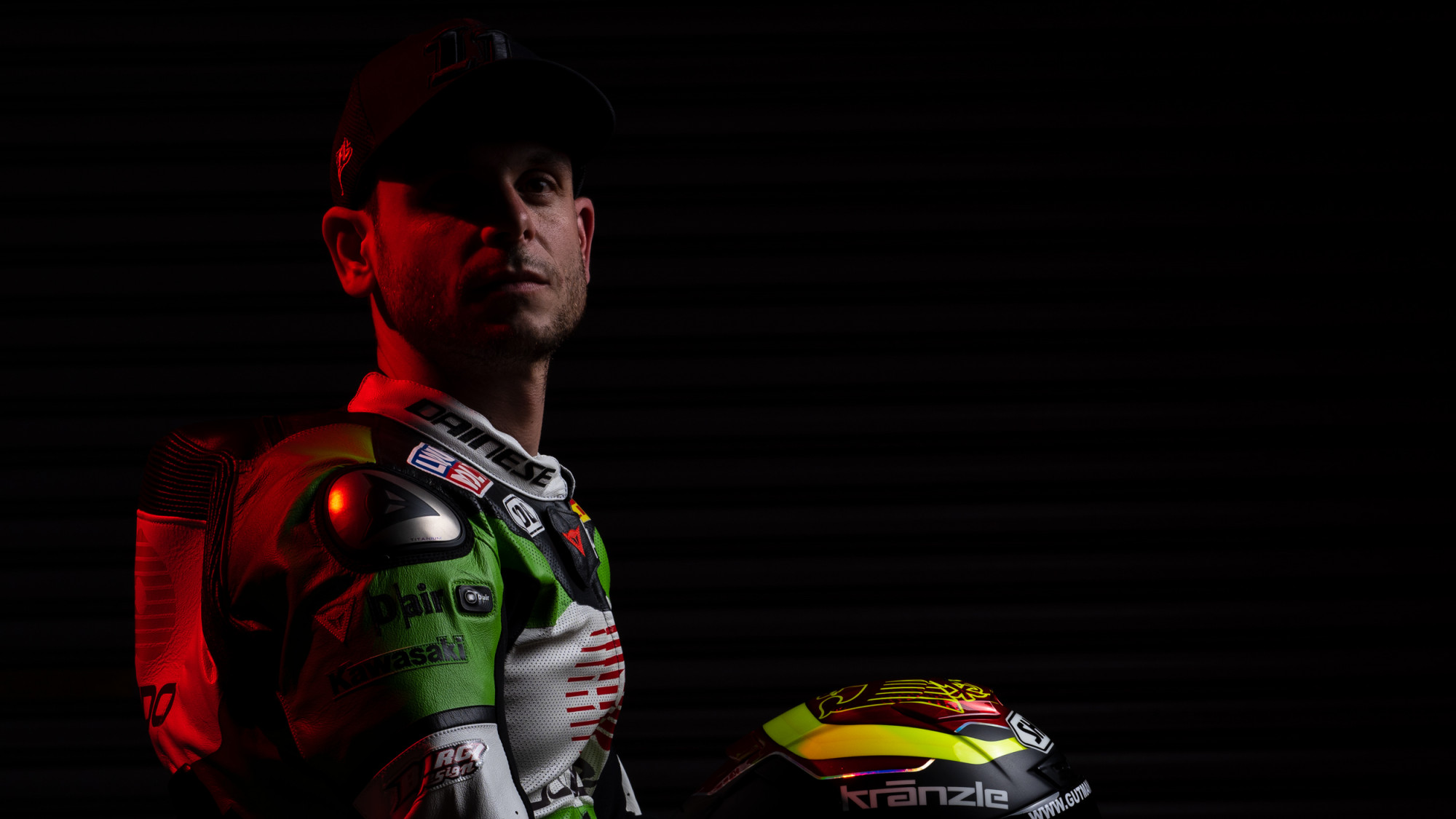 After his terrifying accident at Portimao in August last year, Sandro Cortese has made astounding progress and states that he is on the road back to the track
The 2021 MOTUL FIM Superbike World Championship grid will be without Sandro Cortese, after the 31-year-old German suffered a massive accident during the Portuguese Round of WorldSBK in 2020. He was left with multiple injuries and, in his own words, "was very close to being in a wheelchair." The miraculous recovery of the 2012 Moto3™ World Champion and the 2018 WorldSSP Champion is nothing short of remarkable, and now, he can do things without any pain at all.
"Finally, I am pain free," began Cortese. "I had a tough end to last year, with many months in recovery and rehabilitation, and also at the beginning of this year. I could not do a lot of sport but now, more and more, I can train again. I still need to have another operation to take out the plates, possibly in April. I had a check in December and everything looks good, but I wasn't 100% recovered. The doctors said I need to come back at the end of February or the start of March and then we can make an appointment for the operation to remove the plates. The plate isn't painful but, in some positions, it can be uncomfortable.
"Looking at the racing, it will be very tough to race this year; all of the good spots are taken and now, I will concentrate on my full recovery and see what the future brings. I'm very thankful to still be alive, to walk normally and to enjoy normal life again. Of course, I really miss racing and I wish everything had happened differently but when you have such a hard time and a big accident, you are just thankful to be normal again. I was very close to being in a wheelchair and to realise this made me forget about other things."
Talking about his future in motorcycle racing, Cortese said he hopes to come back but only if the package is right for him: "My wish is to jump back on a bike with a competitive team. I'm 31, not too old for racing, so if I come back with a competitive team with competitive machinery, then I will. I am not the type of rider to just 'be there' in the paddock; if I come back, then I want to be at the front and fight for top positions. Racing is very quick, one minute you don't have anything and then the next, you get a chance that you didn't expect. My goal is to get back 100% fit again and if the opportunity comes, I'll take it."
Cortese enjoyed three seasons in the World Superbike paddock. His first was in 2018, when he took Kallio Racing to the World Supersport crown after a year-long battle with Jules Cluzel. Cortese opted not to defend his crown in 2019 and instead graduate to the WorldSBK class with GRT Yamaha, where he achieved numerous front rows and was a firm fixture inside the top ten. Finishing the season in 12th, Cortese got a last-minute ride with the Pedercini Kawasaki team and was a top ten hit straight away, before his accident at Portimao curtailed his season.
Speaking about the psychological recovery, the double World Champion thanked those around him: "The most important people around me were my girlfriend, family and friends; we spoke mostly every day when I had the downs. They were with me in every moment. Very soon, I realised that I don't have to be upset about what happened. When I was in the hospital and I saw what could've been the end result, like in the wheelchair for the rest of my life, I took the positives of my situation. I had the chance to get fit again, to walk again and to do the things I love again in the near future. When I spoke to my family, they just said to be thankful."
Everyone from the WorldSBK paddock wishes Sandro a swift recovery and continued progress.
Enjoy the 2021 World Superbike season in style with the comprehensive WorldSBK VideoPass!