New riders, new teams: the changing face of WorldSSP300 in 2021
Thursday, 11 February 2021 09:00 GMT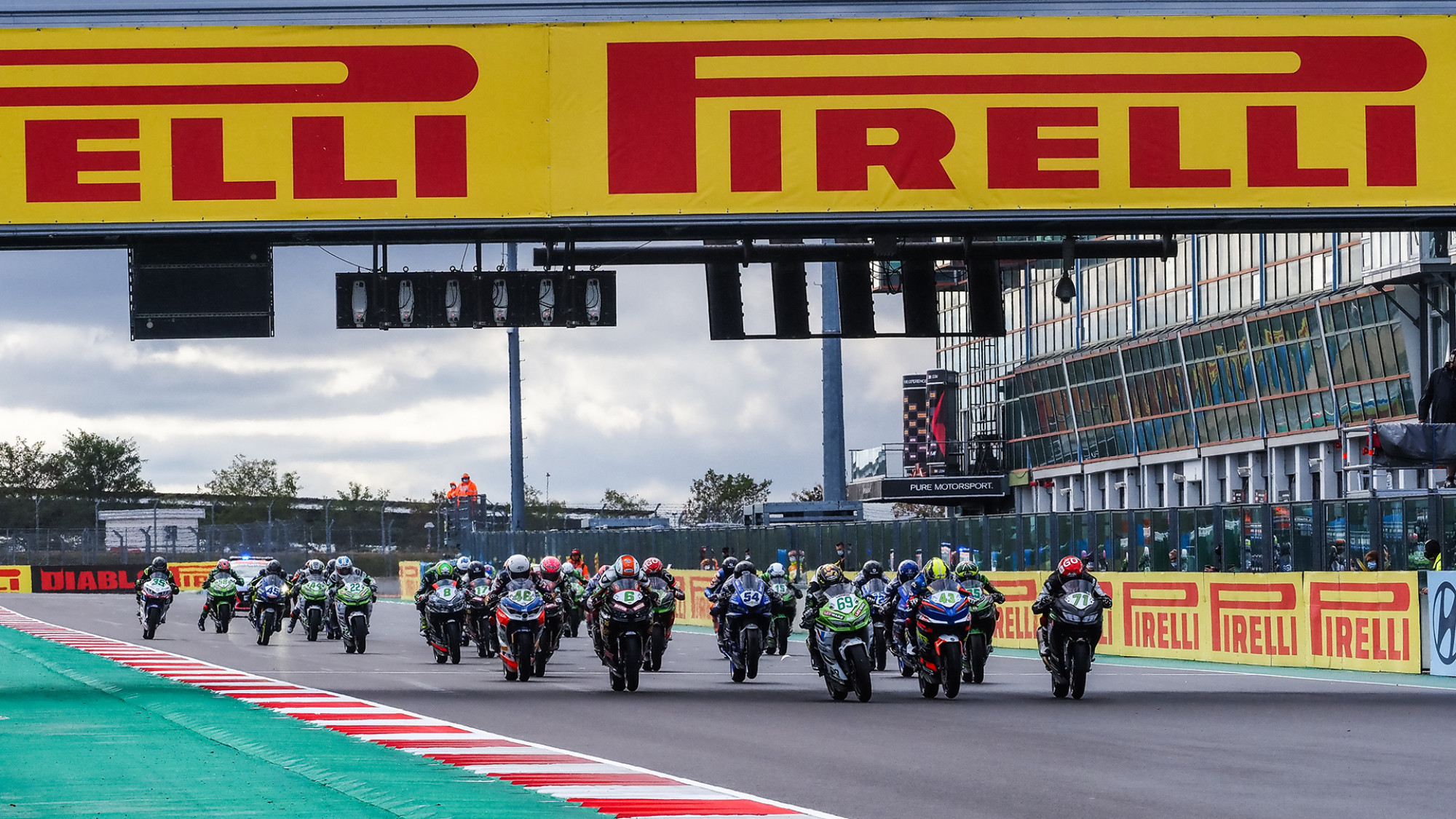 42 riders are set to battle it out in WorldSSP300 throughout 2021 with only a handful sticking with their team from 2020…
With the upcoming FIM Supersport 300 World Championship just around the corner and coming up fast, the entry list for the Championship with 42 full-time entries confirmed with three different manufacturers represented on the grid. There will be some similarities to the 2020 line-up but also a lot of changes with new riders, new line-ups and new teams up and down the paddock.
There will be three WorldSSP300 Champions on the grid with Ana Carrasco (Kawasaki Provec WorldSSP300), Marc Garcia (2R Racing) and reigning Champion Jeffrey Buis (MTM Kawasaki) all remaining with the team they competed at in 2020. At teams' champions MTM Kawasaki, three of the four riders are staying the same as Adrian Huertas replaces Scott Deroue to compete alongside Buis, Koen Meuffels and Yuta Okaya.
There has been a shake up at Yamaha MS Racing with rookie Miguel Santiago Duarte coming in alongside the youngest ever WorldSSP300 race winner, Unai Orradre. Portuguese rider Duarte is taking the seat previously held by Ton Kawakami, who has moved to AD78 Team Brasil by MS Racing alongside his brother, Meikon Kawakami.
Frenchman Hugo de Cancellis has made the switch to Prodina Team WorldSSP300, alongside Thomas Brianti, after he secured a podium finish towards the end of the 2020 season. His seat at Team Trasimeno has been taken by Alfonso Coppola after he departed the Kawasaki GP Project outfit. Kawasaki GP Project have two new riders for the 2021 season as Alejandro Carrion makes the switch from Smrz Racing and rookie Alex Diez joins alongside Alessandro Zanca. Another rider who departed Kawasaki GP Project is Johan Gimbert, who has joined TPR Team Pedercini Racing for the new season.
Accolade Smrz Racing will feature two new riders for the 2021 season as Spanish duo Jose Luis Perez Gonzalez and Victor Rodriguez Nuñez join from Machado Came SBK and EAB Ten Kate Racing respectively. Machado Came SBK will feature three rookies for the 2021 season with Vicente Perez Selfa, Carlos Torres and Ruben Bijman all representing the team. Another rider who departed Machado Came SBK for 2021 is Marco Gaggi as the Italian joins Turkish sensation Bahattin Sofuoglu at Biblion Yamaha Motoxracing.
At Fusport – RT Motorsports by SKM – Kawasaki, race winner Tom Booth-Amos is heading into his second season with the team but will have two new teammates as rookie Harry Khouri joins the team alongside Dorren Loureiro, with the South African rider heading into his fourth season of WorldSSP300 action.
Leader Team Flembbo have expanded their operation to two Kawasaki Ninja 400 machines with Samuel di Sora staying with the team but being joined by fellow French rider Sylvain Markarian. ProGP Racing will field rookie Devis Bergamini alongside Gabriele Mastroluca, who is heading into his second season of WorldSSP300 competition.
New teams will be on the grid in 2021 as Chiodo Moto Racing line up with a single bike effort with Antonio Frappola competing for the team, while Viñales Racing Team will also make their debut in the Championship. The experience of Kevin Sabatucci will be partnered with rookie Dean Berta Viñales, second cousin of MotoGP™ star Maverick, at the team.
Oliver König will remain with the same team but a rebranding has occurred for the new season as Movisio by MIE switch KTM machinery for Kawasaki. KTM will still be represented in WorldSSP300 with the Freudenberg KTM WorldSSP Team as Victor Steeman returns to the Championship after a year out.
Czech rider Petr Svoboda will once again compete with WRP Wepol Racing in the Championship after racing in two rounds at the end of the 2020 season, while Mirko Gennai also remains with his Team BRcorse outfit. At SMW Racing, rookie Joel Romero will line-up alongside Inigo Iglesias and Indy Offer. Team# 109 Kawasaki will feature a new rider for the upcoming season as James McManus takes to the world stage for the first time.
Don't forget you can follow the 2021 WorldSSP300 season using the WorldSBK VideoPass!