Max Biaggi on WorldSBK showdown: "I won't miss the final round of the Championship!"
Thursday, 18 November 2021 04:36 GMT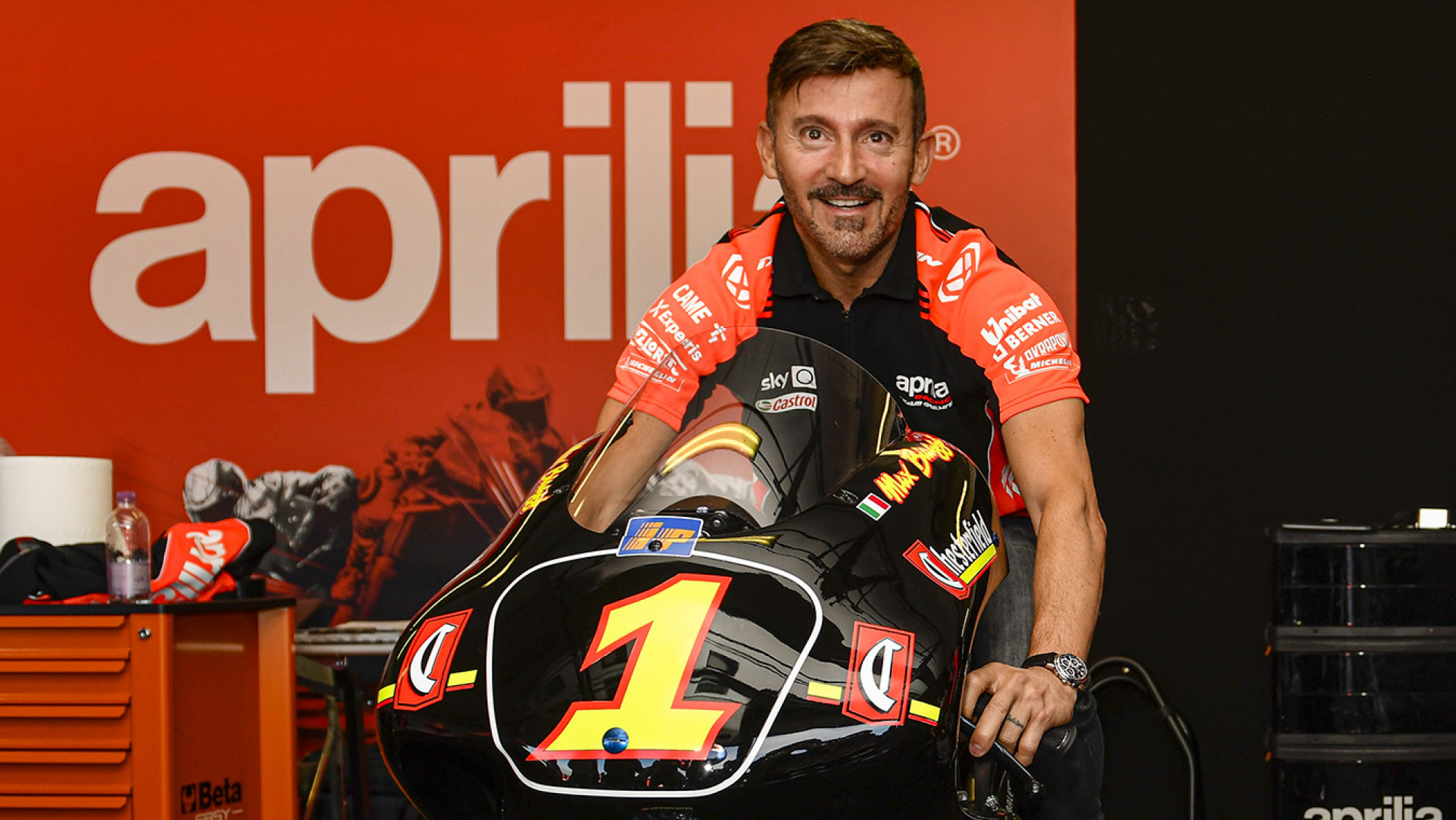 "Jonny hasn't slowed down, Toprak's brought new talent" – Biaggi previews the #WorldSBKFinale
The final round of a scintillating 2021 MOTUL FIM Superbike World Championship is on the horizon as the tropical Indonesian island of Lombok readies to host the Pirelli Indonesian Round at the all-new Pertamina Mandalika International Street Circuit. The tension is building as Toprak Razgatlioglu (Pata Yamaha with Brixx WorldSBK) has a 30-point lead of reigning six-time World Champion Jonathan Rea (Kawasaki Racing Team WorldSBK). We caught up with double WorldSBK Champion Max Biaggi, to find out what he thinks about the situation heading for the #WorldSBKFinale.
Starting straight away with the rivalry, Biaggi looked at the duel: "To make any Championship great, you need rivalry. A rivalry is the gasoline of the engine; to have two riders fighting at the same level – Toprak and Jonny – makes it so interesting, not just for people involved in motorsport but for other people too. It looks like a hard battle and fighting all the race, it's not easy to predict which one will be the winner. Anyway, Jonny is the master of WorldSBK and the one who has won the most, and for him to see this young guy, so confident in winning races, will make him think how it's possible. Jonny hasn't slowed down, Toprak's brought new talent into WorldSBK."
Speaking of past rivals and asked if he sees parallels between Razgatlioglu and someone like Noriyuki Haga, Biaggi commented: "Haga was a special guy and rode a very special way, particularly with Yamaha. He was so competitive and made strange lines, trying not to fight until the last corner to win; to watch Toprak from TV, he's another guy who's strongest on entry to corners and in braking. He's spectacular and he takes so much advantage going into the f*****g turns! All the time, he's under control – he's never out of control. That's what puts him in the highest place as a top rider."
"Three or four titles of my career, I won in the last round of the Championship. Unfortunately, I was kind of a specialist! The first time, you are very conservative and trying not to make many mistakes, but at the same time, you need to be fast enough to achieve your goals, so it can be a controversial situation. What helps are the people around you, which for me was the physiotherapist. All day and night we were together, and we had a great relationship; I put all my pressure on him, and he helped me a lot. We did everything we could to avoid the extra pressure."
Assessing Rea's chances, Biaggi said that an element of luck will be needed: "Jonny's 30 points back; basically, in this way, he has less to lose. It's very difficult to give advice to such a good rider, but I just feel that in this case, Jonny needs more luck than Toprak. Jonny needs to hunt, to attack but then, you're always taking more risks. Your rival can be more conservative and if Toprak can finish on the podium in each race, and Jonny wins all the races, then still, Toprak is Champion."
Commenting on the Turkish rider, Biaggi continued: "Toprak looks like a very determined rider, and he looks like he'll do whatever it takes. He's racing to win races, but also if it's necessary, he'll even override. His character is always to attack but again, I'm not in the position to give advice. Honestly, nobody can advise them. I can only hope to see very clean races. Up until now, I've seen it as relatively clean; I won't miss the final round of the Championship!"
Concluding with who he thinks will be crowned Champion, Biaggi remained candid: "I hoped not to give an answer to this! I know Jonny well, and I know Toprak too, so there are different positions. I will say that whoever it'll be, will deserve to be the winner. As an ex-rider, I'd like to see the same words from the eventual Champion if I was in this position."
Watch the nerve-jangling #WorldSBKFinale with the WorldSBK VideoPass!