James Toseland on the psychological aspect of 2021's title duel: "It's not your normal 30-point lead"
Friday, 19 November 2021 05:06 GMT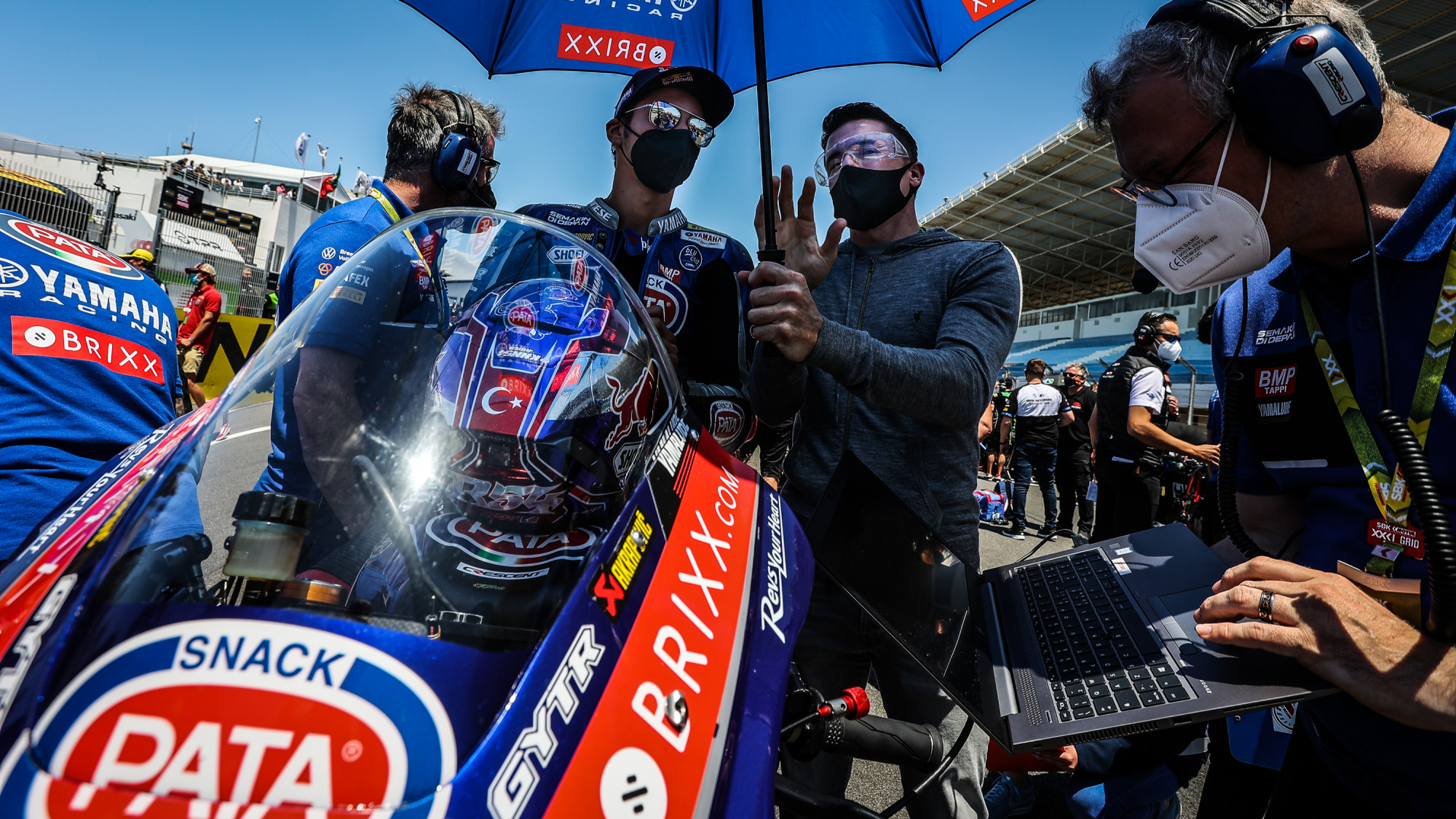 Double World Champion Toseland delves deep into the mental dynamic of the #WorldSBKFinale
The 2021 MOTUL FIM Superbike World Championship's final round is underway at the Pertamina Mandalika International Street Circuit on the tropical island of Lombok for the first Indonesian Round since 1997. Double WorldSBK Champion James Toseland gave his insight into the final showdown between Toprak Razgatlioglu (Pata Yamaha with Brixx WorldSBK) and Jonathan Rea (Kawasaki Racing Team WorldSBK), split by 30 points. He talks about their intense rivalry and gives insight on the difference between conscious and subconscious thinking when the title is at stake.
"It's advantage Toprak, and when you look at the year he's had, he's only had three DNFs," began Toseland. "Those three weren't his fault. However, 30 points, with 62 still up for grabs, is still right on. With how much they've pushed the limits his year and with not many mistakes, it shows the level of skill and concentration involved. Toprak knows he'll have to ride like he's ridden all year, because Jonny's not going to give it to him. It's been a fabulous year, with the best WorldSBK rider vs one of the sport's up-and-coming stars. It's great that the Championship goes to the last round."
Talking about mental approach and the intrigue of conscious and subconscious thinking, Toseland said: "I think it's easier to chase than it is to consolidate. At near-on 200mph, you need a free mind and when the challenge is to beat your competitors, that's what we're trained for. It's what we try to do from the start of our career when we're kids. When you start consolidating your lead, then the risky areas in your riding must be less risky. There's been a study where conscious thinking vs subconscious thinking is half a second slower. When consolidating a Championship, conscious thoughts are at the forefront and you can't ride in that zone of freedom, where you find extra pace.
"30 points here isn't as comfy as it'd be going to a 'normal' round. Toprak's main competitors are looking for a chink in his armour and if he doesn't make an error here and takes the Championship, it'll be quite phenomenal. If you're pushing the motorcycle to those limits, on a brand-new track that you haven't got experience on, without knowing the bumps, kerbs, apexes, grip in different places, the nature of each corner, the weather… the chances of error are heightened massively.
"When trying to achieve your ultimate life goal, you don't want uncertainty or unknowns; that's what this track gives. It's not your normal 30-point lead. It'll make Toprak more nervous than he should be. If he was going to Jerez for example, he'd be more relaxed as he's good round there, he knows every corner, the kerbs, bumps etc. All those subconscious things allow him to be as good as he is, and he doesn't have it here. That's going to make it very interesting."
Looking at what Rea has to do, Toseland said: "Jonny's got to not only lead Toprak but push him for lap times. He's got to push the pace so much that it forces a mistake from Toprak. Rea has nothing to lose and everything to gain and needs to hope that the Kawasaki on its limit can push the Yamaha over the limit. I don't think Jonny will have the comfort of having enough people in between him. On a brand-new track, the Yamaha's the most compliant bike and Toprak learns tracks really quickly."
If it was a last lap showdown, Toseland's money is on one rider: "In a situation where the points difference meant the winner takes it all, and if Jonathan Rea and Toprak Razgatlioglu started the last lap with Rea in front, there's no way you can keep Toprak behind. There isn't a rider on the track where in that situation, could keep Toprak behind. I don't think I could've said that about any other competitor; Toprak's the first rider in WorldSBK where you can't keep him behind, and that's huge."
Watch the #WorldSBKFinale in style with the WorldSBK VideoPass!